About this Event
Its time to reset and kick start 2020 with Visioning and Transformational Life Goal setting for where there is no vision, the people perish. You will leave this event with a better understanding of how to plan and lay down the foundation for achieving your 2020 Vision and Goals. This applies to all areas of your life, personal, professional or business.
During the Journalling Session, you will receive tools to assist in documenting your vision and implementing a concrete plan to move your vision forward.
Connect with us at this event and automatically surround yourself with like minded women who will share their stories on challenges or roadblocks they have encountered, and how they were able to overcome.
What 2 things do you need for the event?
A positive attitude
A Journal to write in
Facilitators:
Ify Bamigboye : Ify is the host and founder of Connecting Stories, London. She is extremely passionate about connecting, inspiring, and motivating women of all ages. It is her mission to create a safe space for women to connect, use their life story to empower other women on their life journey, as well as create a reliable support system for women through the connections made in this space.
Vese Aghoghovbia Wolu: Vese is the founder of Philly & Friends. A children's brand that publishes diverse children's books and creates products that encourage confidence and positive values while empowering literacy. Each book sold sponsors a book into the hands of a disadvantaged child in Africa.
Her first children's book is titled 'Who Do I See in the Mirror?' and was featured in BBC, Metro, Premier Radio, Epping Forest Guardian and various websites and blogs. She is currently working on her second book titled 'Remarkable African Women'. It introduces 40 inspirational women from different African countries who made bold and powerful moves.
She is a Chartered Engineer and has an MEng degree from Imperial College London. She worked as a Management Consultant prior to launching Philly & Friends.
Bimbola Osagie: Bimbola is a professional property investor and developer. She is so passionate about properties that she gave up her career as a Market Risk Change Analyst in Financial Services to focus on properties. Bimbola believes property is a wealth building strategy and is keen to teach and encourage others to do the same.
We DARE YOU to embrace 2020 with Faith and Vision.
We DARE YOU to dream again
We DARE YOU to walk in an area of dominance and not mere existence
We DARE YOU to walk in a deeper level of vulnerability- there is no way to play safe and fully achieve goals bigger than you.
We can't wait to connect with you. See you there!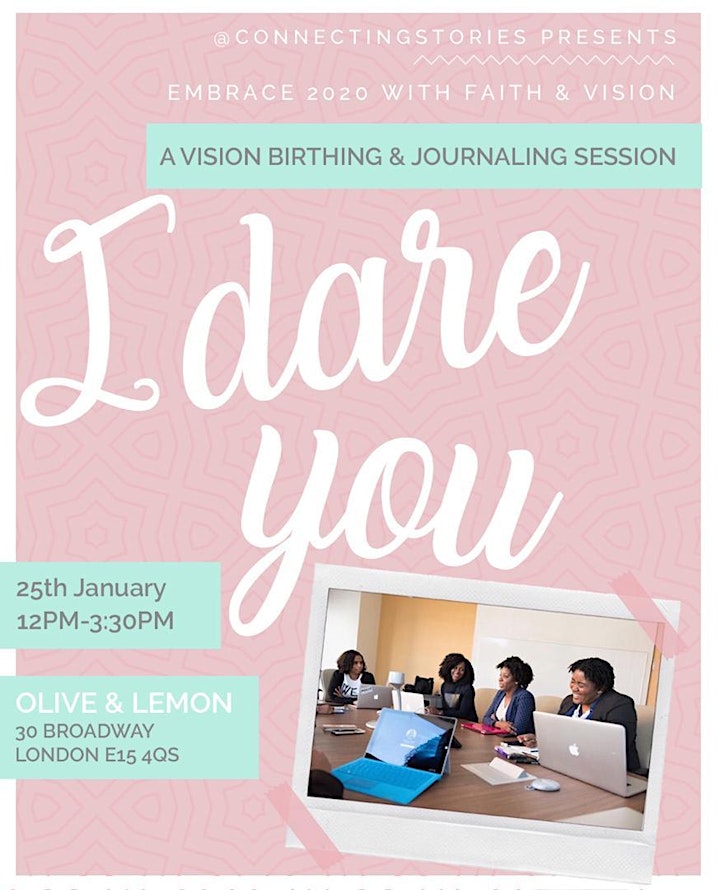 "The first step toward creating an improved future is developing the ability to envision it. VISION will ignite the fire of passion that fuels our commitment to do WHATEVER IT TAKES to achieve excellence. Only VISION allows us to transform dreams of greatness into the reality of achievement through human action. VISION has no boundaries and knows no limits. Our VISION is what we become in life. "