Description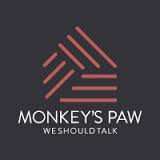 This is definitely something that Mr. Jay-Z never actually said. However, the fact remains that misreading your audience and failing to gain trust from the beginning will kill the pitch before you've even started.
No matter how good your pitch is, if you haven't gained trust by the time you get there, you're just spinning your wheels. So, to paraphrase Montell Jordan, another from the world of music, 'This is how we do it….
'
This event explores the different ways in which we might generate business, and ultimately how we maximise our opportunity when we're in the meeting and face to face with Mr. Decision Maker… It doesn't have to be terrifying and it doesn't have to be hard. Let's take a look!
Oliver Dax from Monkey's Paw delivers professional B2B sales training across the South West. Equipping businesses with the skills and techniques to get better results with over 25 years experience.
This is another great opportunity to meet and network with other local business owners - refreshments will be provided.