About this Event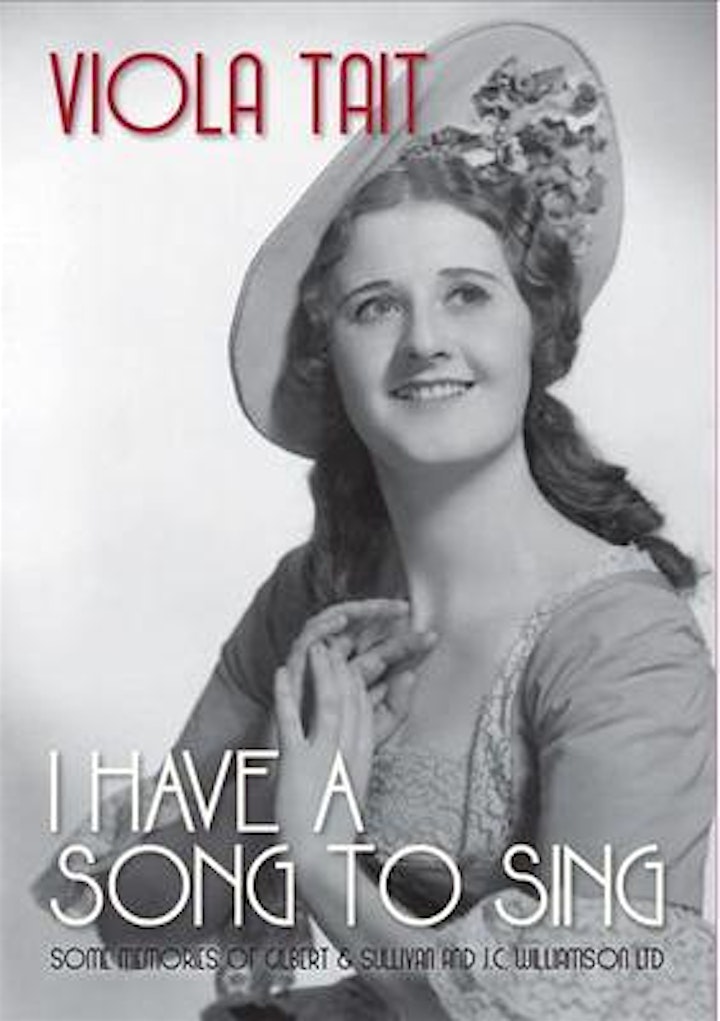 I Have a Song to Sing
Book Launch & Gala Concert
6:30pm | 11 March 2020
Princess Alexandra Hall, Royal Over-Seas League
Artists
Eliza Boom
Benson Wilson
Paull-Anthony Keightley
Brad Cooper
Chad Vindin
Vivien Conacher
The Tait Memorial Trust invites you to celebrate the UK launch of our Founding Patron, Viola, Lady Tait's memoirs.
This special evening will also feature a concert performed by Tait Awardees featuring best loved gems from operetta and G&S.
£30 General Admission / £25 for Tait Friends - includes glass of wine on arrival.
Cash bar available to all guests after the concert.
Funds raised go towards supporting the Tait Memorial Trust's 2020 Awards
The book has a foreword by Maestro Richard Bonynge and is available for purchase on the night.
Australian Bushfires
The Tait is actively involved in the Australian Bushfire Benefit London fundraiser concert at the Royal Academy of Music | Sunday March 1st at 4.30pm.
Featured artists include Simone Young, Stuart Skelton and Amy Dickson. We have brought together a full orchestra ad a choir of Australians in the UK. It will be outstanding. Please come if you can.
To learn more click here
To book tickets click here
While you are here please consider donating towards the Australian bushfire appeals. Charities Aid Foundation (CAF) has just established a facility for donations made to it in the UK to be channelled direct to any of 27 chosen Australian bushfire relief charities. You can see this at https://www.cafonline.org/australian-bush-fire-emergency
CAF is a UK charity and has confirmed that donations to CAF will attract Gift Aid and tax relief for UK taxpayer donors.
We are supporting the Australian Bushfire Benefit Concert at the Royal Academy of Music | Sunday March 1st at 4.30pm
To learn more click here
To book tickets click here