Description


A meal packing and food drive event for on Friday, 10 November 2017.
This event is hosted by Protiviti in partnership with Rise Against Hunger, and is supported by Sapphire Systems, The Office Group and The Shard Quarter Team.



i On Hunger
Protiviti would like to invite you to participate in an extremely worthy cause to package and provide food to people in need all around the world. "i On Hunger" is an initiative which was set up to do just this all around the globe and we have achieved a milestone of over 4.5 million meals packaged since its launch in October 2014. The initiative aims to be a memorable experience for everyone involved and provide opportunities to give back to our communities in a meaningful way in order to truly make a difference.
We have partnered with "Rise Against Hunger" to do this, and have since partnered with a number of other organisations such as Sapphire Systems here in The Shard who have made financial contributions to this worthy cause.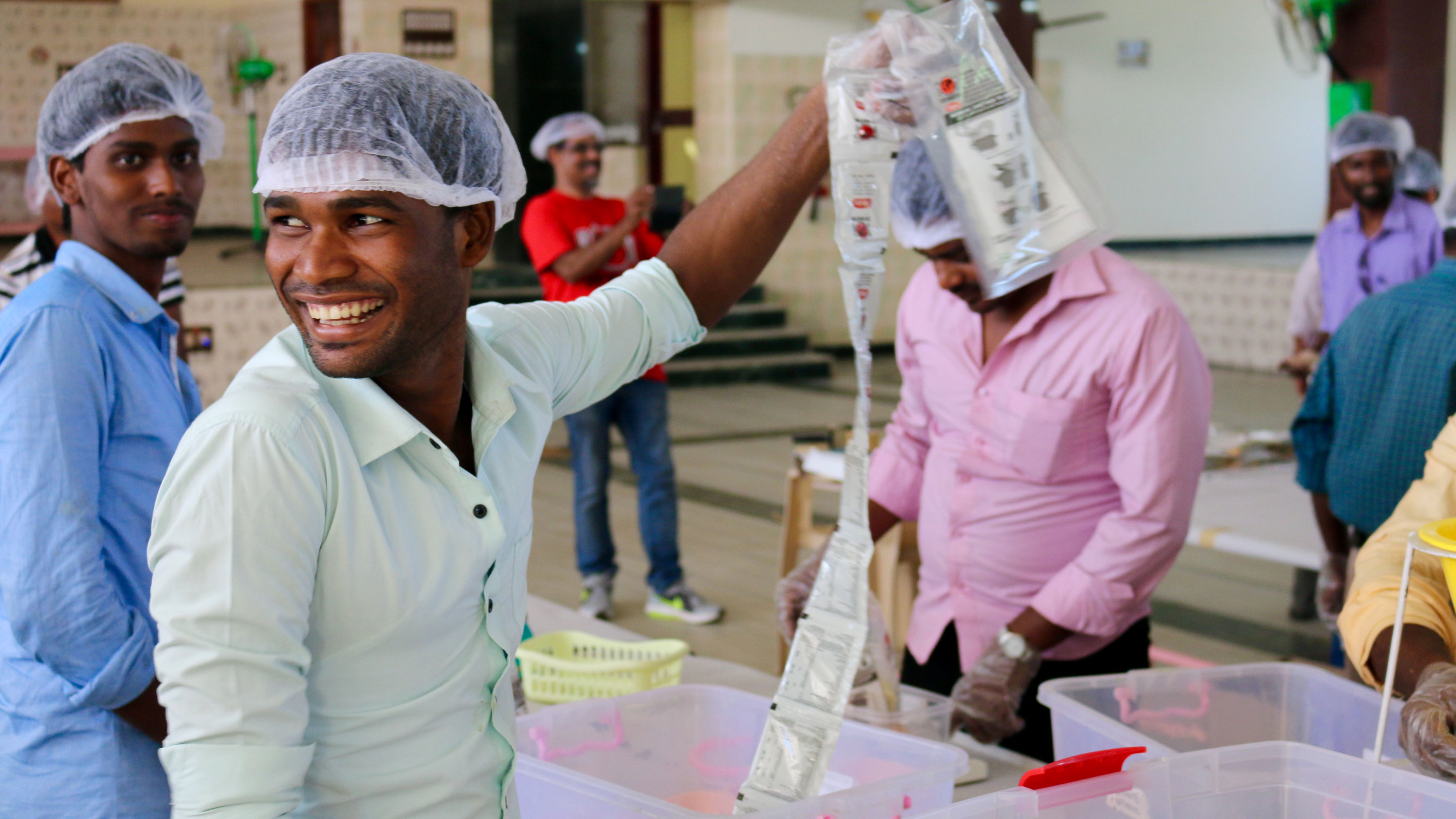 Meal Packaging Event Overview
The meal packaging event is being held at The Office Group on the 24th floor of The Shard on Friday, 10 November 2017. This will be an opportunity for you to get involved in something truly meaningful and have the power to impact the lives of thousands around the world. It will hopefully be an annual event for The Shard community, and will be a fantastic opportunity for occupiers and their networks to meet and get to know each other better.
The day will consist of working in teams (with some competition) to measure out and package food which will be sent to hungry people around the world. There will be five 1 hour packaging sessions throughout the day, running from 12:30pm until 6:30pm, during which our goal is to pack a total of 50,000 meals.
If you are interested in being a part of this meal packaging event, please register for the "iOnHunger meal packaging RSVP" for your preferred session as soon as possible. Each session has a maximum of 64 participants. If you would like to take part with a number of your colleagues in the same session, please agree on a mutually convenient timeslot and register (note that each person will need to register individually to the event).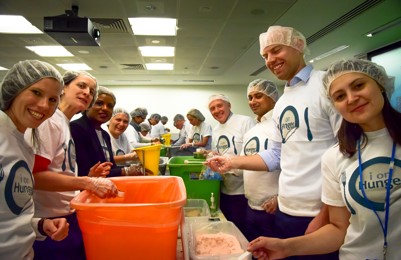 Celebratory Event
The day will be closed out with a celebratory event on the 24th floor for everyone who took part in the meal packaging event in order to thank you for your efforts (due to begin at 6:30pm). We will welcome any donations of food and beverage towards this event. Please contact Peter Masters at peter.masters@protiviti.co.uk for any contributions.

If you are able to join us for the celebratory event, please additionally register your interest for the "iOnHunger celebratory event RSVP".
Food Drive
From now until the event day, We will also be collecting donations for a Food Drive to the Manna Centre, a day centre for homeless people, in London Bridge. Please see below for a list of items which the Manna Centre have requested:
Sugar

Powdered milk

Tinned tomatoes

Tinned vegetables

Rice

Coffee

Tinned meat

Corned beef

Tinned ham

Dilutable soft drinks
Any donations will be greatly appreciated (regardless of whether you are able to attend the meal packaging event)! Please direct these to the Protiviti / Robert Half reception team on floor 10, who will store the food items until we deliver your donations to the Manna Centre after the meal packaging event.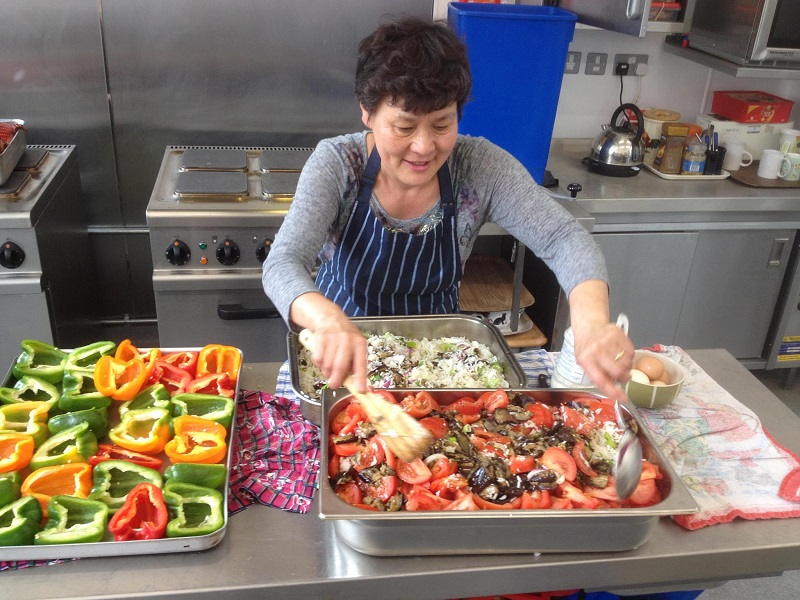 Special thanks to Sapphire Systems and The Shard Quarter Team for their support and The Office Group for providing the venue.


Kind regards,
Protiviti