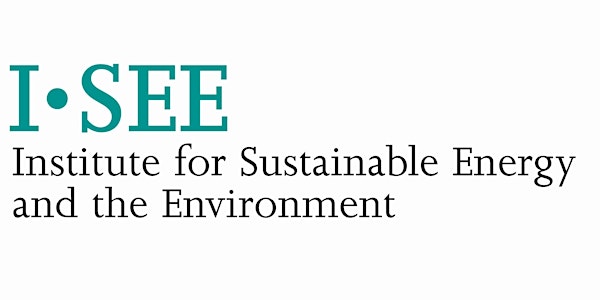 I-SEE Seminar 'Water in the UK – Innovation for the 21st Century' by Dr Dan...
Location
University Of Bath
8 West 3.22 lecture theatre
Claverton Down
Combe Down
BA2 7AY
United Kingdom
Description
I-SEE Seminar
Water in the UK – Innovation for the 21st Century
Presented by Dr Dan Green, Head of Sustainability and Innovation, Wessex Water Services Limited
Abstract: The next 10-20 years will be 'interesting' for the UK water sector, with changing social expectations, new environmental regulation, an uncertain economic landscape, a bundle of stresses and shocks that will test resilience, and technological advances that we are only getting glimpses of today. How is the water sector innovating to make sure it continues to deliver benefits while the world changes? As well as looking ahead, this talk will also include a segment entitled '3000 years of water innovation in 300 seconds'!
Dr Dan Green is Head of Sustainability and Innovation at Wessex Water Services Ltd. His team oversees Wessex Water's sustainability strategy, its innovation & research programme, property management, carbon accounting and forecasting, and climate change adaptation. His wide-ranging work at Wessex Water has also included biodiversity, renewable energy, wastewater compliance, contributions to the company's regulated business plan, stakeholder engagement including discussion with regulators, and external communication in various forms. Prior to working at Wessex Water, he completed a PhD in geography and a work-based Masters based at the sustainability think-tank, Forum for the Future.
I-SEE seminars are free to attend and open to all.
You are invited to afternoon tea and prior discussions from 16:00 to 16:25, Wessex Restaurant, University of Bath