Description

"Creating the climate for change"
Leeds Trinity University, Horsforth, Leeds, UK
19th April 2013.
i3horsforth is a free, all day event dedicated to the sharing of inspirational ideas, changing perceptions, starting conversations and stimulating collaboration.
As a hub for innovation, the event will feature a diverse programme of speakers along with guests from a range of organisations and industries.
It is a opportunity to think differently about short, medium and long term challenges such as climate change, sustainability, energy and social and financial responsibility.
i3horsforth is "Creating the climate for change."
Sponsored by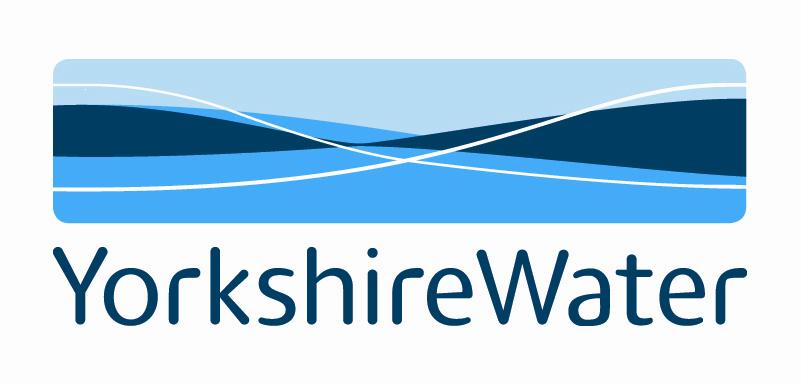 Programme:
Session 1: 09:30 - 10:50
Video: Matt Cutts - Try something new for 30 days
Dr. Geoff Mackey: BASF - Measuring sustain-a-what-a-bility
Chris Whitehead: Balfour Beatty - 3D cities
Paul Simkins: Arup - Design with Water
Amanda Crossfield: LILAC - Sustainable, affordable housing cooperative
Video: Joe Smith - How to use a paper towel
Session 2: 11:30 - 12:50
Video: Johnny Lee - Wii remote hack demos
Jo Boardman: Skill Will - Fulfilling you CSR Potential - it's not Rocket Science
Mandy Cormack: Doughty Centre for Corporate Responsibility - Focus on Corporate Impact to improve Business Performance
Andy Hartley: Independent Consultant - A health check for sustainability in the NHS
Dr.Mike Short: Telefonica Europe - The Smart Connected Home
Dr. Peter Colman: Simon-Kucher & Partners - The Success Strategies of Unknown Market Leaders
Session 3: 14:10 - 15:20
Video: Hans Rosling - Global population growth, box by box
Erica Lack: WaterAid - Children as a catalyst for change
Louise Medland: Loughborough University - Redesigning the toilet with Bill Gates
Dr.Geraint Coles: Chesterfield Canal Partnership Development Manager - The Rother Valley link - the path to regional regeneration
Adam Wolley: Atlantic 4 - Lessons learnt from the Atlantic Ocean
Close and Networking (with refreshments): 15:20 - 17:00
Biographies:
Chris Whitehead (Balfour Beatty)
As Group Head of Sustainability at Balfour Beatty, Chris leads the sustainability function of a £11bn turnover (2012) multinational business that encompasses all aspects of the asset lifecycle from inception and design through to financing, construction and operations.
Chris combines an enthusiasm and knowledge of sustainable development with operational experience as a project manager and bid director. His project management CV includes FC-4 Canary Wharf, Ponds Forge International Sports Centre and the Henry Moore Sculpture Centre, Leeds. As a director of Balfour Beatty Capital, he was based first in Manchester, and then London and Munich.
Synopsis of talk: 3D cities
In 15 minutes we will take a look at what the ubiquity of information technology means for the construction industry and its clients, what it might mean for our forward looking cities, and some of the structural challenges that need to be met before we can realise the benefits.
Dr. Geoff Mackey (BASF)
Words to describe Geoff's life include 'full', 'varied' and 'noisy'. He was brought up on a small family farm in the bandit country of South Armagh, N. Ireland, and through a series of iterations, personal mistakes and milestones including being paid as a bouncer (N. West), research scientist (mid Wales), sports coach (Midlands), bingo hall manager (N. East), HSE inspector (Yorkshire), bar manager (N. Ireland), PR adviser (Cambs), trainer (London) and having his own consultancy (Shrops); today he is a Director at BASF plc (the world's largest technology & chemicals group) with a portfolio including sustainability, communications, health & safety and external affairs for northern Europe.
In his 'spare time' he has played rugby for Waterloo and Halifax; American Football for the British Bulldogs in America and Australia; sung and danced(!) with operatic societies; represented Breconshire at athletics; and is a published poet. He once won an award for his writing, and raises substantial charitable donations from standing on his hind legs in public and talking…he is a committed Rotarian and has worked with international, national and local charities including hands-on building projects on three continents.
Synopsis of talk: Measuring sustain-a-what-a-bility
His address will consider how any one of us considers our sustainability in the context of our society and how we live today.
Paul Simkins (Arup)
Paul (MEng CEng MICE BA(Hons)Arch MArch RIBA AoU) is an architect, civil engineer and urban designer who currently works across these disciplines on design and strategy related to water, infrastructure, buildings, landscape and urbanism. An Associate with Arup, he has a particular interest in the relationship between interdisciplinary practice and sustainable design, and has facilitated collaborations internally and with a range of external bodies. He has recently co-authored a CIRIA Scoping Study exploring the case for Water Sensitive Urban Design in the UK. He is an Academician at the Academy of Urbanism, member of the RIBA Building Futures Advisory Group and a member of his local Neighbourhood Forum. He lives in north Leeds, not far from Horsforth.

Synopsis of talk: Design with Water
Through a look at the shifting relationship between water, design and the city, Paul will explore the role of cross-disciplinary collaboration and shared value in sustainable planning and design.
Amanda Crossfield (LILAC)
Amanda is an environmental scientist with a keen interest in climate change and sustainability issues. She has a watery background having spent her university years splodging around in the mud of various estuaries studying marine and coastal biology. She likes to work for organisations with the word Yorkshire in their name and is currently employed by Yorkshire Water as a climate change advisor. Her fondness for mud has never really left her and when not at work she can generally be found digging dirt down at her allotment or dancing in her wellies at one of the UK's many festivals.
Synopsis of talk: Sustainable, affordable housing cooperative
LILAC, which stands for Low Impact Living Affordable Community, is a pioneering housing project in Leeds. The not-for-profit development is entirely owned and managed by its residents, a diverse bunch of people who, with the help of Lindum Construction and White Design, have come together to build 20 eco-homes from straw bales and timber. The project addresses the main challenges facing today's housing market - building high quality, low carbon homes that are affordable and that are built around the needs of people and community, not cars and profits. Amanda has been involved in this first-of-its-kind project since the early days and is super excited to be getting the keys to her new home the day she gives this talk. She will tell you about the challenges of building not just a house but a community, about making decisions by consensus, and learning more than you ever needed to know about the intricacies of feed in tariffs, u values and mechanical ventilation heat recovery systems.
Erica Lack (WaterAid)
Erica is a zoologist come swimmer come carbon accounting guru come volunteer!
She has been volunteering for WaterAid since 2008. She is a member of the Yorkshire Water WaterAid committee and the Sheffield WaterAid Group. Through these committees she has helped to raise over £100,000 for the charity. To see where the money goes and to motivate her to do more, Yorkshire Water sponsored her place on the WaterAid's supporters visit to India in February 2013.
Synopsis of talk: Children as a catalyst for change
Erica's talk will focus on children as a catalyst for change. Come and hear about how a group of children can change and save lives.
Jo Boardman (Skill Will)
Jo is the Managing Director for new Social Enterprise Skill Will whose aim is to bridge the gap between private, public, and third sector organisations across Yorkshire & Humber via the development of a range of support programmes, networking events, and workshops.
Skill Will offers business and third sector communities a chance to meet, connect and support each other through formal and informal partnership opportunities, and provides an innovative new way for the business community to share skills, expertise, and knowledge with a wide range of charities and social enterprises needing support developing mutually-beneficial relationships.
At a time when many third sector organisations have seen a drop in funding, greater competition for money, and an even greater need to evidence impact, sustainability and viability Skill Will aims to utilise the expertise of the business community to develop those meaningful relationships with the Sector with the intention of not only assisting in their future development, but also creating a profound and long lasting impact on all involved.
Jo has over 14 years' experience of working with and supporting third sector organisations - 8 years supporting coalfield communities across our region, 2 years heading up and managing an Investment Readiness support programme for Charity Bank, and currently 3 years as a freelance consultant working across the UK supporting charities, social enterprises, and SMEs.
In her spare time (what little there is!) Jo likes to bake, keep fit, and go for long walks with her three Great Danes to relax.
Synopsis of talk: Fulfilling you CSR Potential - it's not Rocket Science
How the drive for a more collaborative and effective Third Sector is highlighting the importance of cross sector partnerships between businesses, charities and social enterprises - enhancing community engagement, company profile, and staff personal and professional development?
Dr. Peter Colman (Simon-Kucher & Partners - Strategy & Marketing Consultants):
Peter is a Senior Director and Head of the UK Engineering and Energy Competence Centre at Simon-Kucher. He is a Board level adviser on commercial strategy, sales, marketing and pricing topics. Peter has broad experience gained working for corporate clients, private equity-backed companies and venture capital-backed start-ups, throughout Europe and North America. Educated in the UK, he holds a PhD in Electronics from the University of Cambridge. After living in London and Vancouver, he returned to Yorkshire with his young family and now lives near Harrogate.
Synopsis of the Talk: Hidden Champions - The Success Strategies of Unknown Market Leaders
Hidden Champions - medium-sized, unknown companies that have quietly, under the radar, become market leaders in their respective industries. This talk will reveal the common patterns, behaviours, and approaches that make these companies successful, and, in many cases, able to sustain world market leadership for generations, despite intense competition, financial pressures, and constantly evolving market dynamics.
Mandy Cormack (Doughty Centre for Corporate Responsibility at Cranfield University / Joseph Rowntree Reform Trust)
Mandy is an Advisor/Practitioner in international CSR practice, a Non-Executive Trust Director at the Joseph Rowntree Reform Trust and Visiting Fellow of the Doughty Centre for Corporate Responsibility at Cranfield University. She guides companies and organisations on the practical dimensions of corporate responsibility and sustainability as an integral part of their operations. Clients have included: TNT NV; Laing O'Rourke PLC; Imperial College, London and the Greater London Authority. Mandy was formerly Vice President Corporate Responsibility for Unilever where she was the senior management team member responsible for developing the company's approach to CSR to 2005, including ground-breaking work with the not-for-profit sector.
Synopsis of talk: Focus on Corporate Impact to improve Business Performance
The scale of the sustainability challenges faced by countries and companies around the world is daunting. Often seen as a predominantly environmental agenda, meeting the challenges will involve far-reaching adaptation of behaviour by consumers and citizens. Changes will be needed to lifestyles and patterns of consumption, to expectations and to our understanding of affluence. These challenges to society will not only demand the engagement of consumers and citizens in social choices, but will involve, indivisibly, economic considerations as well - for individuals and governments - and for companies. How can companies harness the dynamics of change and improve business performance?
Dr.Geraint Coles (Chesterfield Canal Partnership Development Manager)
Born in Singapore to Welsh parents, he grew up in South Wales, Lancashire and Liverpool – moving to Sheffield to take both undergraduate and advanced degrees at the University. After 18 years teaching at the University of Edinburgh he returned to Sheffield in 2004. He hopes that he may qualify for Yorkshire Citizenship in around 30 years time.
Until 2004 Geraint taught at the University of Edinburgh where he undertook research into climate change and human impact on the environment. He had particular interests in the responses of river systems to climate change and human activity. While in Edinburgh he set up several community archaeology projects which led to a further specialism in the management of cultural landscapes and "Heritage Led Regeneration" – leading ultimately to his current role.
Synopsis of talk: The Rother Valley link - the path to regional regeneration
Geraint is currently leading the restoration of the Chesterfield Canal which he describes as "a major regeneration project with a very nice canal attached".
This is one of the few waterways projects in the UK to explicitly focus on social and economic regeneration and Geraint is responsible for creating projects ranging from major urban renewal packages such as the £310 million Chesterfield Waterside scheme to community focused projects like the "Hollingwood Hub".
The aim is to make the Chesterfield Canal sustainable – generating its own income streams, providing local up-skilling through training, improving the environment, community cohesion and quality of life, and creating opportunities, and an environment for, economic and business growth.
Andy Hartley (Independent Consultant)
Andy worked for 18 years in energy intensive manufacturing, covering marketing, business development, innovation, new legislation and sustainable development projects. In 2002 he won a prestigious Queen's Award for Enterprise for Sustainable Development.
After joining Yorkshire Forward in 2005 Andy set up and led, a £10m Yorkshire & Humber resource efficiency programme, developed a £12m renewable energy investment fund and lead the delivery or 3 rounds of part ERDF funded environmental support for SME's.
In 2010 these became CO2Sense CIC, an independent, not for profit consultancy and investment company, where Andy led the development and commercialisation of the business before leaving in 2013 to establish his own business.
Synposis of talk: A health check for sustainability in the NHS
Our National Health Service is going through the biggest transformation in its history. The patient will be at the heart of the new NHS. To enable this, responsibility for managing the service is moving to the clinicians, in particular GP's, through 211 new structures called the Clinical Commissioning Groups.
Some have said this is the start of a new social movement?
Some have said it is chaotic and damaging and privatisation by the back door?
The NHS employs some 1.3 million people in England, interacts with 1 million people each and every day of the year, Imagine organising the Olympics everyday for the whole year! The NHS also produces around 18 million tonnes of CO2, and despite some great examples of carbon reduction and social inclusion projects, this is predicted to rise to around 20 million by 2020.
Can you imagine a bigger, single sustainability challenge?
Recently the NHS 'Sustainable Development Unit' began a yearlong consultation on the future of Sustainability in the NHS.
Dr.Mike Short (Telefonica Europe)
Mike's career spans 38 years in Electronics and Telecommunications, with the last 24 years in Mobile Communications. He was appointed as a Director of Cellnet in 1989 and after looking after Cellnet's 3G strategy, he was appointed VP Technology for O2 Group in 2000.
He has also served as a member of the UK Home Office Internet Task Force and its Advisory committee on London 2012. Since 2008 he has been Board member of UK Child Council for Internet safety.
Mike has also been appointed Visiting Professor at Surrey, De Montfort, Lancaster, and Leeds Universities and to the Boards of Coventry University and Ravensbourne College. He was awarded a CBE in July 2012 and is a Member of the Royal Television Society.
Mike's focus today is on European Public policy that relates to innovation, whether research, the responsible use of mobiles or new business development.
Synopsis of talk: The Smart Connected Home
An Englishman's home is his castle or so the saying goes. However, connectivity and measurement are opening up new ways to live and be entertained, stay healthy, work from home, stay secure and measure our energy/water consumption. More than smart meters Dr Short will cover some of the trends in this area.
M.Sohail Khan (Loughborough University - Water, Engineering and Development Centre)
Sohail joined Loughborough University in 1993 following a career in infrastructure project management with an American corporation. He was attracted to work in international development with specific reference to sustainable urban infrastructure provision. Now Professor of Sustainable Infrastructure and the Director of Research and Enterprise at WEDC, he has published more than 110 journal papers, books and conference papers and has international experience of more than 30 countries. He is also a Fellow of the American Society of Civil Engineers and a member of the editorial panel of an Institution of Civil Engineers journal.
Synopsis of talk: Redesigning the toilet with Bill Gates
Sohail's prime research area is the provision of sustainable urban infrastructure to the bottom (socially and economically deprived) billion. His talk will focus on the work Loughborough University have been doing with the Bill and Melinda Gates Foundation to enable universal access to sustainable sanitation services through the development of radically new sanitation technologies.
Adam Wolley (Atlantic 4)
Adam is a British adventurer, charity fundraiser and speaker. Travelling and working in Africa in 2007 was the beginning of his career as an adventurer travelling through 10 countries in 7 months and his experiences there would lead him back in 2010 to take on the continent by human power in aid of Malaria Consortium.
The following year Adam and 3 crewmates took on the Atlantic Ocean and became the youngest four to ever row an ocean, raising over £300,000 for Spinal Research UK.
Adam now lives in South West London and is always on the lookout for the next challenge.
Synopsis of talk: Lessons learnt from the Atlantic Ocean
On the 16th Jan 2012 Adam Wolley and his 3 crewmates came ashore in Barbados after 41 days and 23 hours at sea becoming the youngest four to ever cross an ocean by human power. Adam's talk will draw provide insights into motivation, setting small targets to achieve extraordinary goals, managing risk, conserving mental well-being under strain, the rewards and risks of teamwork, the beauty and ferocity of the ocean and the fact that nothing worthwhile can never come to reality without the first step.