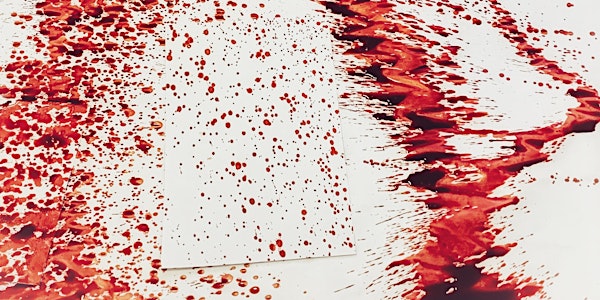 IABPA one day ONLINE Bloodstain Pattern Analysis international conference
Refund policy
Refunds up to 30 days before event
This one-day ONLINE conference will provide delegates with an opportunity to re-connect with bloodstain pattern analysis and share stories.
About this event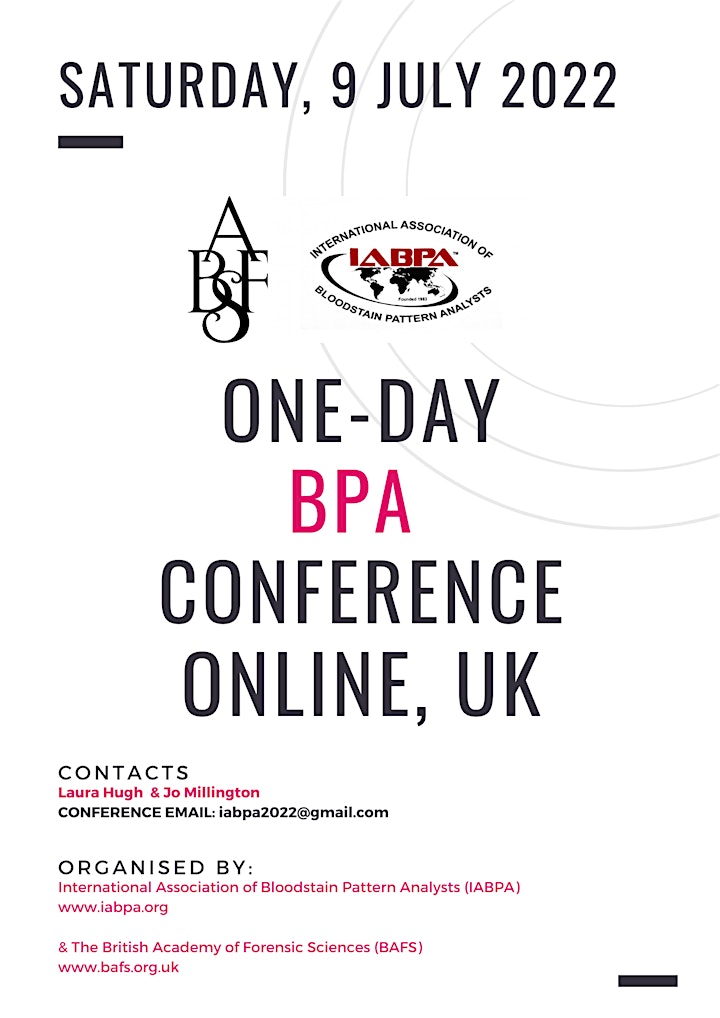 The online event will host discipline experts, researchers, legal professionals and students spotlighting BPA Investigations and BPA Evaluation and give researchers an opportunity to present their work and engage contributors during Rapid-Fire R&D sessions. The Agenda below speaks for itself! WOW!!
The event will be run live on the ZOOM platform, and recorded (where the appropriate permissions have been provided) so that subscribed delegates can catch up when time and timezones allow!
Please email iabpa2022@gmail.com for information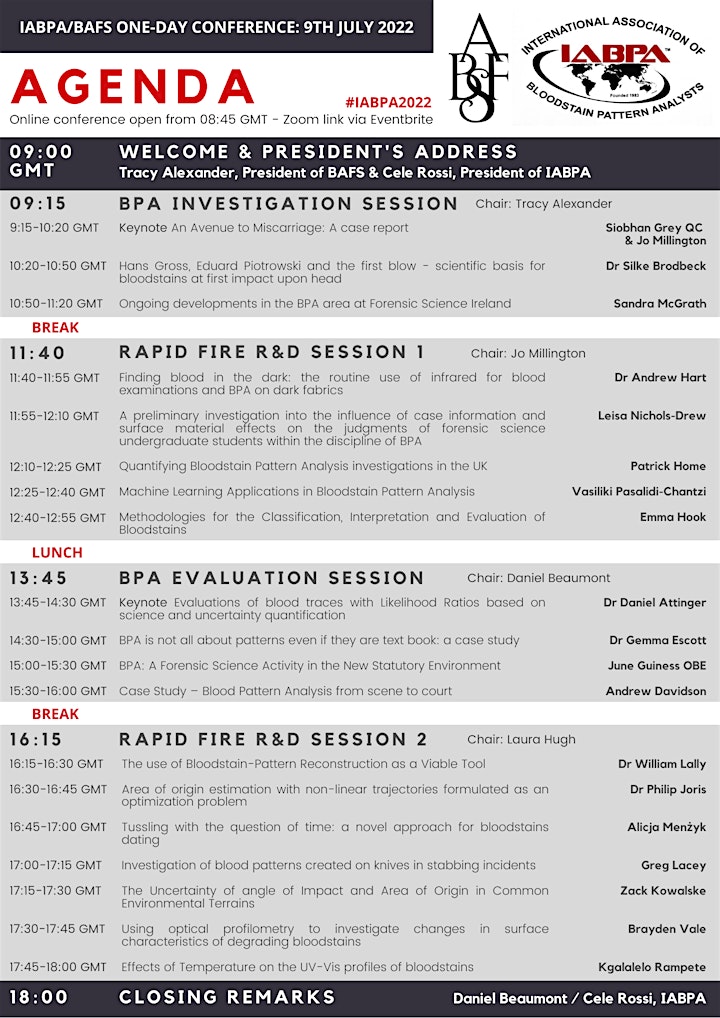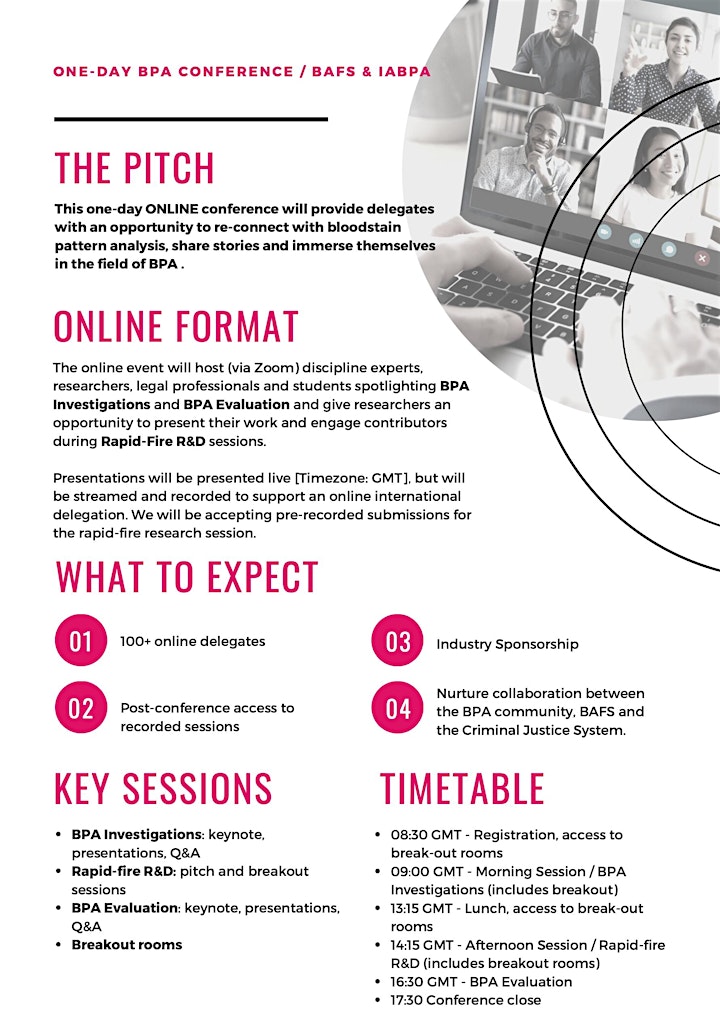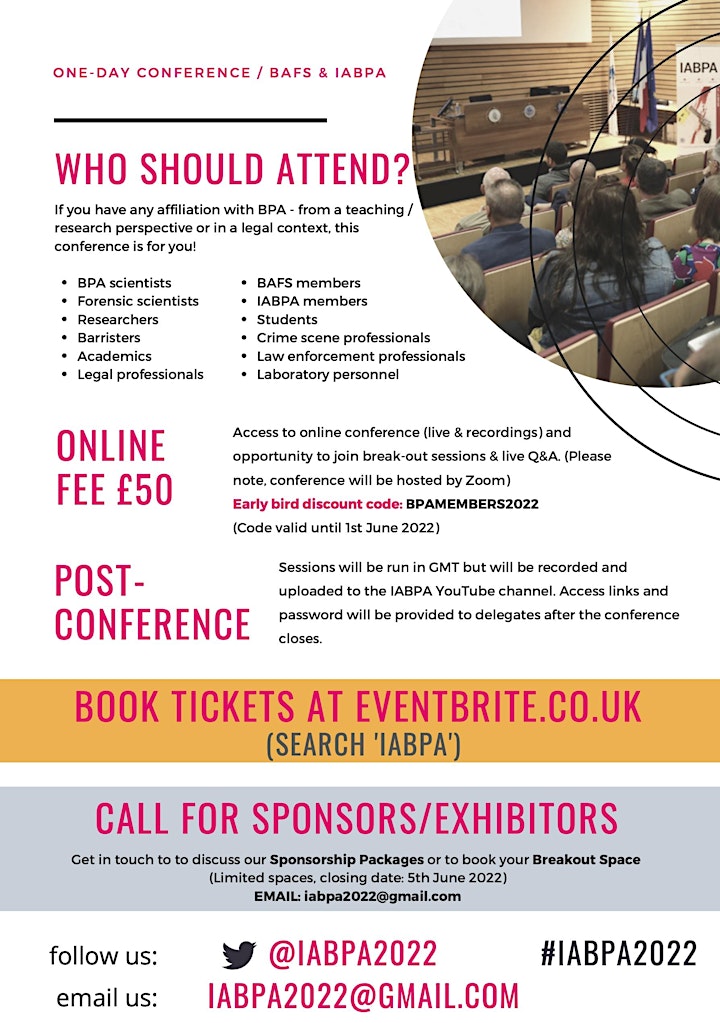 Sponsored by British Academy of Forensic Sciences (BAFS)
www.bafs.org.uk