Event Information
Location
Stratford International
Specific location in station to follow.
London, England E15 1AZ
Description
#IainSinclairSoldOut
Wonder Wander to Faversham Literary Festival
in collaboration with Doomed Gallery Dalston.

It's Faversham Literary Festival so it's time to dust off the railcard and join Half Day Holidays and Hackney Tours for a rail excursion to history-rich Faversham. A literary festival, ale pubs, a market and some interesting fellow travellers to stimulate your grey matter. Tour guides, photographers, philosophers, thinkers...

So what does the title mean? Iain Sinclair has literally sold out: no tickets left. But this is an opportunity for us to leave behind consumption and become our own creators.
So we'll be dusting off some Debord and taking our very own Dérive (Drift) – making our own fun as we explore the town and create our own psychogeographical work.

Don't be intimidated by any of the big French words, it's really just about being open and receptive to what's around you and taking a moment to stop and smell the flowers. That's what I call a 'wonder wander'. Your opinion and thoughts about what you see and experience are what's important, not what a textbook says.
We might make some amateur maps, take some photos, or send an unusual postcard. It's not rocket science - but it is fun!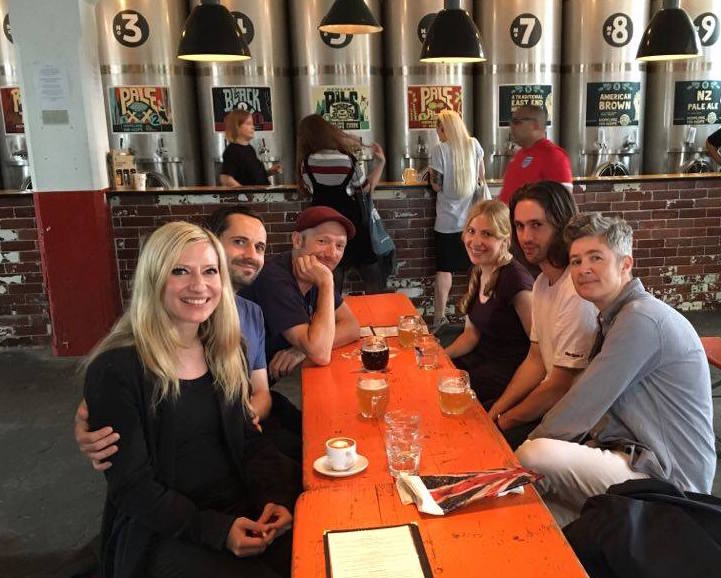 Check out the Hackney Tours Instagram feed for examples of what you can spot when you just walk a little bit slower and when you actively seek out beauty, the intriguing or the quirky. Once you start to see it, it's everywhere!

You can take it as seriously as you like: Dalston cult space Doomed Gallery will be on hand to inspire some photo tips and Hackney Tours will be there to inspire (but not teach/tell/lecture) our wander around the historic town of Faversham which is only one hour from Stratford International.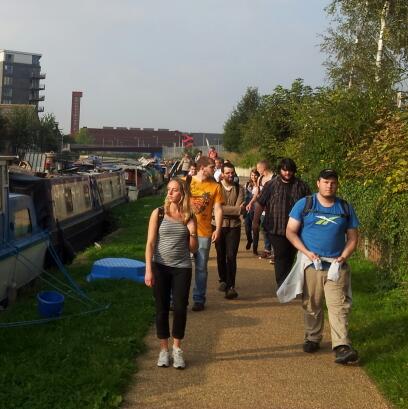 We'll explore collaboratively, then - while Iain Sinclair does his thing, we'll share what we saw/liked/observed over a beer.
Now, while Iain Sinclair is sold out, the session for psychogeographer Gary Budden and Justin Hopper are not. So we've already bought our tickets for a psychogeography session that fits our trip perfectly. Get yours (only £3.70!) at this link.

SCROLL DOWN FOR FAQs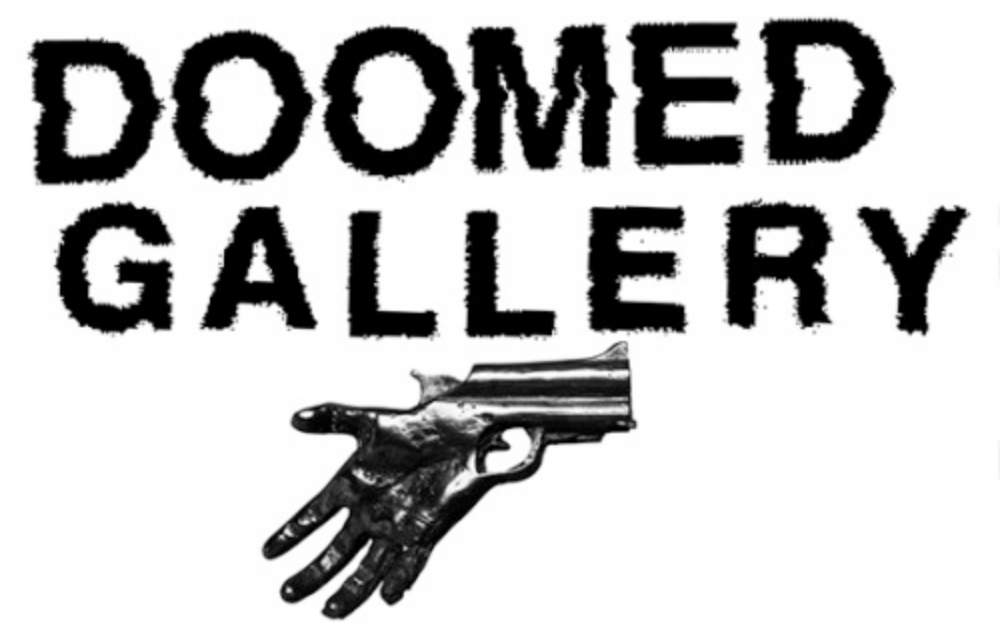 FAQs:
What's the structure?
A derive itself is unstructured, but to get a group to/from Faversham to do it and to take advantage of the Literary Festival, we need to have a structure. You'll need to book for Gary Budden but also please feel free to book any of the other events that take your fancy on this FLT link here):
1230 Meet at Stratford International (precise details to follow). Rail tickets to be coordinated.
1pm Train
2pm Arrive Faversham, quick orientaton and lunch and then....

230pm-330pm Group 'wonder wander' (AKA our derive).

430-5pm Debrief in the pub.
5pm-630pm Free time, pub time, or possible festival SURPRISE.

630-730pm Gary Budden and Justin Hopper psychgeography session (PLEASE NOTE - tickets are not included and must be purchased at the above link)
730pm-830pm Subject to group agreement, another drink before heading home
830pm Train back to Stratford International. Beer at ale pub Tap East in Stratford for anyone who wants to have one.

What do I have to pay for?
Train fare and any event tickets, plus of course any food and drink etc.
How much will the train cost?
It'll cost you £18 for an open return rail ticket if you have a railcard but don't worry if not because if we get our tickets together on the day - and we travel together - then we can get a group ticket. If you do have a Network Railcard, then please bring that because up to 4 can use it. If you want to assure your own independent return travelling time because you think your return time will be different to the group's, you can buy your own ticket. But if you are happy to come back with the group, we can use a combination of Network Railcards and the Southeastern Groupsave tickets to get the £18 Day Return tickets for everyone.

Can I join the train at St Pancras?
If you are planning to travel from St Pancras, you can do that but you'll have to get your tickets on your own. If we have several people doing this, we can connect you and arrange for you to meet together there and get joint tickets.
What will we do on the train journey?
We've got a few interesting little projects lined up for the train journey to keep you amused!
BECAUSE IT'S FREE, PLEASE DO ONLY BOOK *IF* YOU DEFINITELY PLAN ON COMING AND PLEASE CANCEL YOUR TICKETS IF YOU CHANGE YOUR MIND, SO EVERYONE CAN HAVE A CHANCE. THANK YOU!
Date and time
Location
Stratford International
Specific location in station to follow.
London, England E15 1AZ