IAMCP: Executive Round Table - Digital Marketing with Kelly Thomas Nojaim

Monday, July 13, 2015 from 2:00 PM to 2:50 PM (EDT)
Event Details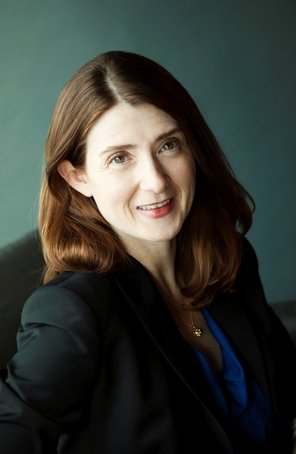 IAMCP Executive Round Tables are exclusive to IAMCP members only. You must have a fully paid up membership that is active during the pre-registration and whilst at WPC.  If your membership has not been renewed, or if you would like to join the association, please go to www.iamcp.org to sign up.
IAMCP Exclusive Event with Kelly Thomas Nojaim....
How to drive leads with search advertising.
Join Microsoft experts for a discussion on marketing trends, search advertising, and how to get your business ready to drive leads with search advertising.
•             Digital and search advertising defined
•             Advantages of search advertising
•             Anatomy of a search page
•             Market trends
•             Getting starting with Bing Ads
IAMCP Members will have privileged access to great content and advice during this round table.  As well as hearing about some great tips and tricks, attendees will also gain an insight into what makes a great digital adverting strategy and how to take advantage of the impressive resources available to Microsoft partners.   Understanding Search strategy is key to developing a great listing and optimising your presence on the internet. Get the inside track on how to accelerate your marketing and advertising, and how to realise a much higher return on investment for your business.
This is a must attend event for business owners and marketing-oriented staff who need to understand this topic in more detail in order to optimize spend for online advertising and presence.

Kelly Thomas Nojaim Profile:
Kelly has an extensive background in Sales and Marketing, having worked with companies such as American Express, About.com, and Pulse 360 before joing Microsoft in June 2006 as a Product Marketing Manager. With less than 2 years into her tenure at Microsoft she was promoted to Group Product Manager focussed on AdCenter product marketing and business planning and within 18 months became Group Product Manager which included Ad development and Alliance strategy with an interrnational brief. Her rapid rise through the ranks continued when she was appointed Director of Product Marketing Microsoft adCenter (Bing Ads) in September 2011, where she managed the global go-to-market team for Microsoft adCenter's Search Advertising platform (now Bing Ads), including vertical marketing strategy and readiness activities. Her most recent role was as Director, Partner Sales, where she is responsibility of managing the partner management team for the Americas Reseller business for Bing Ads.
Kelly is an online advertising professional with 12+ years of experience in the search & contextual advertising industry. She has demonstrated a proven ability to develop, manage, and execute strategic marketing and business plans for ad platforms & products within large and small companies through team management and cross-organizational influence.
Kelly's specialties include Product Management, Product Marketing, Online Advertising, Ad Platforms, People Management, Team Building.

This round table event follows on from the extremely successful series of Executive Round Tables run at the Worldwide Partner Conference in previous years. Because of this on-going success and the demand to continue and expand our Executive Round Table series, we have created a series of round tables with different focus areas. If you are unable to attend this session or the session is fully booked, then there will be an opportunity to attend other round tables with Phil Sorgen (Corporate VP, Worldwide Partner Group), Gavriella Schuster (General Manager, Microsoft Partner WW Marketing and Programs), Jennifer Heard (Vice President, WW Corporate Account and Partner Sales), or Mary Jo Foley (Tech Journalist and Microsoft Insider). In addition, we are running a Round Table for Digital Lead Generation with Jennifer Tomlinson (Senior Marketing Manager).
Please note : This is restricted access session. You MUST have pre-registered AND have been accepted in order to attend, and you will need to bring along your approved invitation in order to attend this session. You MUST be a current fully paid up IAMCP member at both time of registration through to the end of WPC week. Please check your renewal date if you are unsure. Joining IAMCP is no guarantee of access.  Because spaces wil be limited and we know this will be a highly popular event, we can only admit people under strict access provisions. In the event of a query, please e-mail info@iamcp.org

You can follow IAMCP news via the Facebook and Twitter:
IAMCP - @IAMCPOrg  (Hashtag #IAMCP)
Facebook - http://www.facebook.com/IAMCPInternational

Once you have completed your pre-registration, your details will be checked to ensure your membership is valid for the month of July 2015, and a final confirmation will be released to you on verification (approximately one week before the event date). You must bring a copy of the final confirmation email/ticket with you in order to gain access which will be controlled on the door. Registrations will be processed in the order in which they are received.
And if you haven't yet joined IAMCP and would like to participate in these round table events, you can register today at www.iamcp.org!
If you have any questions concerning this event, please e-mail info@iamcp.org 
When & Where

Blue Spring II Room
Hyatt Regency
9801 International Drive
Orlando, FL 32819


Monday, July 13, 2015 from 2:00 PM to 2:50 PM (EDT)
Add to my calendar
Organizer
The International Association of Microsoft Channel Partners (IAMCP) is THE professional association for Microsoft Partners. IAMCP provides members with information, training and events designed to increase business opportunities locally and internationally. We help partners to expand their trade borders and establish strong business alliances. We provide a direct link with key people from Microsoft and a forum to discuss the latest Microsoft technologies. IAMCP has over 5,000 corporate members in 100+ chapters in 40 countries, serving a community of over 100,000 people.

IAMCP has four fundamental pillars - P.A.C.E.

P: PARTNER-TO-PARTNER NETWORKING
A: ADVOCACY
C: COMMUNITY
E: EDUCATION AND GROWTH