IAMCP: Executive Round Table - 'The new, new Microsoft – an insider's view – Mary Jo Foley'

Tuesday, July 14, 2015 from 3:00 PM to 3:50 PM (EDT)
Event Details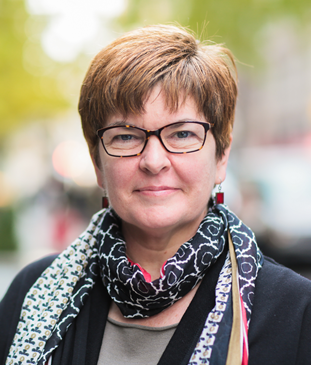 IAMCP Executive Round Tables are exclusive to IAMCP members only. You must have a fully paid up membership that is active during the pre-registration and whilst at WPC.  If your membership has not been renewed, or if you would like to join the association, please go to www.iamcp.org to sign up.
IAMCP Exclusive Event....
Mary Jo Foley is a stalwart of the Microsoft Tech Industry. She has covered the tech industry for 30 years for a variety of publications, including ZDNet, CNet and Redmond Magazine. These days, she hangs her hat primarily at ZDNet's All About Microsoft blog (www.allaboutmicrosoft.com). She is the author of Microsoft 2.0: How Microsoft plans to stay relevant in the post-Gates era (John Wiley & Sons, 2008). She also is the co-host of the "Windows Weekly" podcast on the TWiT network.
Mary Jo is unquestionably one of the most knowledgeable Microsoft tech reporters due to her strong internal contacts within Microsoft. She follows the reporters axiom, that a closed mouth and open ears hear a lot. She provides exceptionally valuable insight into the IT industry as a whole and of course, Microsoft.
Mary Jo will join us for a compelling session to discuss "What's new these days with the new, new Microsoft", as well as talk about Windows 10, and Microsoft's strategy to be a productivity and platforms company and what that really means for partners and customers. Of course, this is an interactive session and will prove to be a lively and entertaning stroll through the corridors of Microsoft and what's happening inside the corporate giant.
We are incredibly privileged to have Mary Jo host one of our round tables and this is sure to be one of the most talked about sessions at WPC.  Space will be very limited indeed so early registration is highly recommended.
Please note : This is restricted access session. You MUST have pre-registered AND have been accepted in order to attend, and you will need to bring along your approved invitation in order to attend this session. You MUST be a current fully paid up IAMCP member at both time of registration through to the end of WPC week. Please check your renewal date if you are unsure. Joining IAMCP is no guarantee of access.  Because spaces wil be limited and we know this will be a highly popular event, we can only admit people under strict access provisions. In the event of a query, please e-mail info@iamcp.org

You can follow IAMCP news via the Facebook and Twitter:
IAMCP - @IAMCPOrg  (Hashtag #IAMCP)
Facebook - http://www.facebook.com/IAMCPInternational
Once you have completed your pre-registration, your details will be checked to ensure your membership is valid for the month of July 2015, and a final confirmation will be released to you on verification (approximately one week before the event date). You must bring a copy of the final confirmation email/ticket with you in order to gain access which will be controlled on the door. Registrations will be processed in the order in which they are received.
And if you haven't yet joined IAMCP and would like to participate in these round table events, you can register today at www.iamcp.org!
If you have any questions concerning this event, please e-mail info@iamcp.org 
Have questions about IAMCP: Executive Round Table - 'The new, new Microsoft – an insider's view – Mary Jo Foley'?
Contact IAMCP International
When & Where

Blue Spring II Room
Hyatt Regency
9801 International Drive
Orlando, FL 32819


Tuesday, July 14, 2015 from 3:00 PM to 3:50 PM (EDT)
Add to my calendar
Organizer
IAMCP International
The International Association of Microsoft Channel Partners (IAMCP) is THE professional association for Microsoft Partners. IAMCP provides members with information, training and events designed to increase business opportunities locally and internationally. We help partners to expand their trade borders and establish strong business alliances. We provide a direct link with key people from Microsoft and a forum to discuss the latest Microsoft technologies. IAMCP has over 5,000 corporate members in 100+ chapters in 40 countries, serving a community of over 100,000 people.

IAMCP has four fundamental pillars - P.A.C.E.

P: PARTNER-TO-PARTNER NETWORKING
A: ADVOCACY
C: COMMUNITY
E: EDUCATION AND GROWTH
IAMCP: Executive Round Table - 'The new, new Microsoft – an insider's view – Mary Jo Foley'