IAMCP: Executive Round Table with Gavriella Schuster and Jennifer Tomlinson: MPN - Digital Marketing Strategies for Partners in FY15

Tuesday, July 15, 2014 from 2:00 PM to 3:00 PM (EDT)
Event Details
IAMCP Exclusive Event ....
Microsoft Executive Round Table with Gavriella Schuster, General Manager, Microsoft Partner WW Marketing and Programs, and Jennifer Tomlinson, Senior Marketing Manager, Microsoft, Redmond.
This is a unique Round Table exclusively run by IAMCP for the benefit of our members. The Round Table will take the format of a brief introduction followed by open discussion and FAQ's.
IAMCP Members will have the opportunity to meet with Gavriella and Jennifer to share their views, experiences, wishes and desires. Both are keen to meet with IAMCP members to discuss Microsoft's current partner marketing initiatives, with a focus on digital marketing solutions and ROI for cloud partners, and how Microsoft might better serve its community of partners.
In addition, there will be an opportunity for a general FAQ session.
Gavriella Schuster: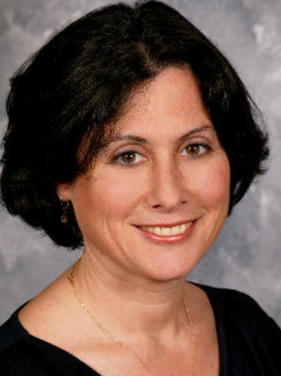 Gavriella leads a multi-disciplined team to engage and motivate Microsoft's 640,000 strong channel - through marketing excellence, and as part this remit, Gavriella is the global business leader for Partner Marketing personnel across all Microsoft's WW subsidiaries. This is a highly visible role that has responsibility for global management of Microsoft's partner recruitment, enablement, marketing and engagement. Responsibilities include Microsoft Partner Network Programs, WPC, Marketing and recruitment programs for ISVs, IP Partners, SIs, and Reselling partners of all types across all Commercial products and customers. 
For the past 18 years, Gavriella has worked at Microsoft in a variety of roles.  She is currently the General Manager, Microsoft Partner WW Marketing. For the previous 3 years, she was the General Manager the Server and Tools marketing organization in the US Subsidiary with responsibility for bringing Windows Server, Azure, System Center, SQL and SQL Azure to the US Market.  She also previously led the Windows Client Commercial Product Management Group, responsible for business models and business development, marketing messaging and product development decision.  Key campaigns included the Flexible Workstyles campaign, Optimized Desktop campaign, Windows 7 Pro and Enterprise launch, with acquisition and product development leadership for Windows Intune, and MDOP.  Other roles at Microsoft include leading licensing sales and marketing in the US, Enterprise Services, field business development, training initiative development, segment marketing, worldwide partner marketing and training strategies and worldwide operations.   
Jennifer Tomlinson: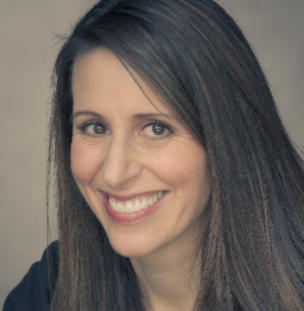 Jennifer Tomlinson has 18 years experience in channel marketing and sales, and currently works in worldwide partner marketing for Microsoft, specializing in digital marketing solutions for cloud partners, with particular focus on O365.
Jennifer works with sales teams, channel partners and end consumers in fields of marketing to translate business needs into more effective, efficient and revenue generating activity.
Jennifer's experience is in building digital marketing programs inside channel companies for use with the end consumer with a focus on website optimization, SEO, SEM and analytics. She has a special emphasis on channel marketing at scale worldwide for cloud products, including Office 365.

This round table event follows on from the extremely successful series of Executive Round Tables run at the Worldwide Partner Conference in previous years. Because of this on-going success and the demand to continue and expand our Executive Round Table series, we have opened up a series of round tables with different focus areas. If you are unable to attend this session or the session is fully booked, then there will be an opportunity to attend other round tables with Gavriella Schuster, or Scott Anderson, and we are running a special Pinpoint round table with Elizabeth Hameed. 

You can follow IAMCP news via the Facebook and Twitter:
IAMCP - @IAMCPOrg  (Hashtag #IAMCP)
Facebook - http://www.facebook.com/IAMCPInternational
IAMCP is pleased to be able to open up its Round Table programme to a much wider geographical audience and so we canvas input from partners in other regions.
Past experience has shown these sessions to be very popular, interesting and engaging, and of exceptional value to partners. Without exception everyone rated these sessions extremely highly. We recommend you register today in order to avoid disappointment. These Round table events are limited to a very small number of IAMCP members. And if you haven't yet joined IAMCP and would like to participate in these round table events you can register today at www.iamcp.org !
If you have any questions concerning this event, please e-mail info@iamcp.org
This event is generously sponsored by Centrify.

Have questions about IAMCP: Executive Round Table with Gavriella Schuster and Jennifer Tomlinson: MPN - Digital Marketing Strategies for Partners in FY15?
Contact IAMCP International
When & Where

Archives Room (Meeting Level 4)
Marriott Marquis Washington, DC
901 Massachusetts Ave NW
Washington, DC 20001


Tuesday, July 15, 2014 from 2:00 PM to 3:00 PM (EDT)
Add to my calendar
Organizer
The International Association of Microsoft Channel Partners (IAMCP) is THE professional association for Microsoft Partners. IAMCP provides members with information, training and events designed to increase business opportunities locally and internationally. We help partners to expand their trade borders and establish strong business alliances. We provide a direct link with key people from Microsoft and a forum to discuss the latest Microsoft technologies. IAMCP has over 5,000 corporate members in 100+ chapters in 40 countries, serving a community of over 100,000 people.

IAMCP has four fundamental pillars - P.A.C.E.

P: PARTNER-TO-PARTNER NETWORKING
A: ADVOCACY
C: COMMUNITY
E: EDUCATION AND GROWTH