IAMCP: Executive Round Table with Phil Sorgen

Tuesday, July 14, 2015 from 11:00 AM to 11:50 AM (EDT)
Event Details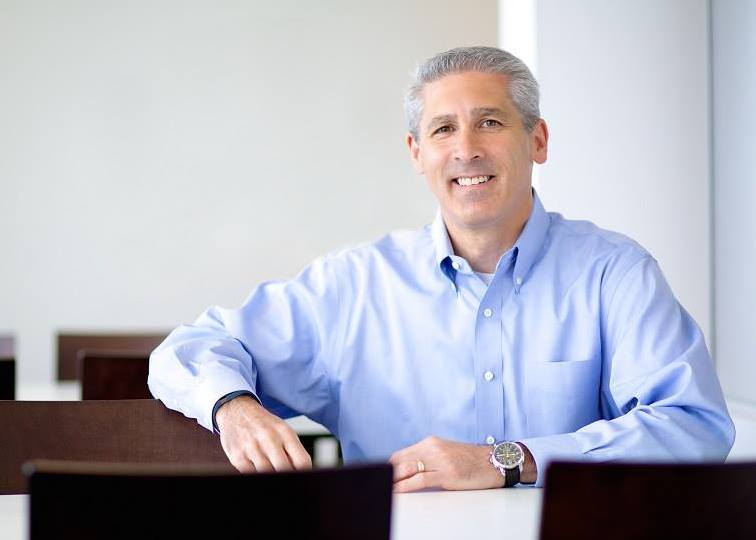 IAMCP Executive Round Tables are exclusive to IAMCP members only. You must have a fully paid up membership that is active during the pre-registration and whilst at WPC.  If your membership has not been renewed, or if you would like to join the association, please go to www.iamcp.org to sign up.
IAMCP Exclusive Event....

Microsoft Executive Round Table with Phil Sorgen.
Phil Sorgen is the driving force behind the Worldwide Partner Group and he has been a strong supporter of IAMCP.   IAMCP members represent the elite of the MPN Community and the most enthusiastic, esp in the SMS&P space. The variance of feedback and input that Phil and the WPG team gets directly from our members has always been well received and acted upon.
At WPC this year, we are honored to have Phil host another Executive Round Table for the IAMCP membership. IAMCP Members will have the opportunity to meet with Phil and to share their views, experiences, wishes and desires. Phil is keen to meet with IAMCP members to give an overview of the WPG Strategy for FY16 and how it impacts partners, and then to discuss, through interactive feedback and Q&A, the key points, as well as how Microsoft might better serve its community of partners. Attendees will have an opportunity to better understand the new direction of Microsoft under Satya's leadership and what it means for Phil's team and for Microsoft Partners enrolled into the IAMCP Community.  
This is an exceptional opportunity to interact with and hear directly from the Corporate VP of the Worldwide Partner Group and to gain some insight into how to plan and align your partner business with Microsoft going forward into FY16.
Attendees will be asked to adhere to a specific protocol for the event that will be outlined in a briefing document that will be sent to all attendees in advance. 
Summary of Phil's background:

As head of the Worldwide Partner Group, Phil Sorgen is responsible for Microsoft's worldwide channel strategy for the company's commercial offerings.  In this capacity, Phil leads a global sales and marketing team comprised of 5,000 employees and Microsoft's 640,000 independently owned-and-operated partner companies, a channel that drives 95% of Microsoft's annual revenue. Phil leads the effort to activate Microsoft's diverse partner ecosystem, enabling greater partner success in a new era of devices and services.

This round table event follows on from the extremely successful series of Executive Round Tables run at the Worldwide Partner Conference in previous years. Because of this on-going success and the demand to continue and expand our Executive Round Table series, we have created a series of round tables with different focus areas. If you are unable to attend this session or the session is fully booked, then there will be an opportunity to attend other round tables with Gavriella Schuster (General Manager, Microsoft Partner WW Marketing and Programs), Jennifer Heard (Vice President, WW Corporate Account and Partner Sales), or Mary Jo Foley (Tech Journalist and Microsoft Insider). In addition, we are running Round Tables for Digital Lead Generation with Jennifer Tomlinson (Senior Marketing Manager and for Digital Advertising for Partners with Kelly Thomas Nojaim, Director, Partner Sales). 
You can follow IAMCP news via the Facebook and Twitter:
IAMCP - @IAMCPOrg  (Hashtag #IAMCP)
Facebook - http://www.facebook.com/IAMCPInternational
IAMCP is pleased to be able to open up its Round Table programme to a much wider geographical audience so we can canvas input from partners in other regions.
Past experience has shown these sessions to be very popular, interesting and engaging, and of exceptional value to partners. Without exception everyone rated these sessions extremely highly. We recommend you pre-register today in order to avoid disappointment.
Please note: This is restricted access session. You MUST have pre-registered AND have been accepted in order to attend, and you will need to bring along your approved invitation in order to attend this session. You MUST be a current fully paid up IAMCP member at both time of registration through to the end of WPC week. Please check your renewal date if you are unsure. Joining IAMCP is no guarantee of access.  Because spaces will be limited and we know this will be a highly popular event, we can only admit people under strict access provisions. In the event of a query, please e-mail info@iamcp.org

Once you have completed your pre-registration, your details will be checked to ensure your membership is valid for the month of July 2015, and a final confirmation will be released to you on verification (approximately one week before the event date). You must bring a copy of the final confirmation email/ticket with you in order to gain access which will be controlled on the door. Registrations will be processed in the order in which they are received.
And if you haven't yet joined IAMCP and would like to participate in these round table events, you can register today at www.iamcp.org!
If you have any questions concerning this event, please e-mail info@iamcp.org 
When & Where

Blue Spring II Room
Hyatt Regency
9801 International Drive
Orlando, FL 32819


Tuesday, July 14, 2015 from 11:00 AM to 11:50 AM (EDT)
Add to my calendar
Organizer
IAMCP International
The International Association of Microsoft Channel Partners (IAMCP) is THE professional association for Microsoft Partners. IAMCP provides members with information, training and events designed to increase business opportunities locally and internationally. We help partners to expand their trade borders and establish strong business alliances. We provide a direct link with key people from Microsoft and a forum to discuss the latest Microsoft technologies. IAMCP has over 5,000 corporate members in 100+ chapters in 40 countries, serving a community of over 100,000 people.

IAMCP has four fundamental pillars - P.A.C.E.

P: PARTNER-TO-PARTNER NETWORKING
A: ADVOCACY
C: COMMUNITY
E: EDUCATION AND GROWTH
IAMCP: Executive Round Table with Phil Sorgen