IAMCP: Microsoft Pinpoint Roundtable with Elizabeth Hameed

Wednesday, July 16, 2014 from 2:30 PM to 3:30 PM (EDT)
Event Details
IAMCP Exclusive Event...
Microsoft Pinpoint Roundtable with Elizabeth Hameed, Business and Marketing Lead for Microsoft Pinpoint based out of Microsoft, Redmond.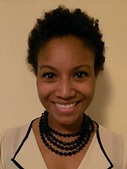 This is an exclusive Round Table run by IAMCP for the benefit of our members and will run during WPC14.
If you value your business and want to leverage Microsoft's Pinpoint platform to successfully promote your products and services, then this is THE session for you. 
Elizabeth will provide an overview of Pinpoint including some insight into the changes and strategy for Pinpoint for FY15, and would welcome input from our members on how to shape the lead generation tool going forward.
Successfully grow your business by connecting your company to Microsoft's marketing efforts and listing your applications and services in Microsoft Pinpoint. Microsoft Pinpoint showcases MPN partners on all relevant Microsoft websites, search engines and marketplaces to enable customers to connect with partners. To learn how to optimize your Pinpoint profile to successfully generate customer prospects, join us for this IAMCP Pinpoint roundtable, with Microsoft's Business and Marketing Lead for Microsoft Pinpoint, Elizabeth Hameed.  This is an exclusive opportunity for IAMCP members to ask their questions and give feedback directly to Elizabeth.
The Round Table will take the format of a brief introduction followed by open discussion and FAQ's.
If you would like to attend but you are not yet a corporate member of IAMCP, then please join at www.iamcp.org.
About Elizabeth Hameed:
Elizabeth Hameed is the Business and Marketing Lead for Microsoft Pinpoint, Microsoft's online partner directory and customer referral platform. She is responsible for ensuring that Microsoft partners are able to maximize their impact and overall experience with the tool, as well as defining the future strategy for Pinpoint, with the goal of making it an even better lead generation service for partners.
Elizabeth joined Microsoft in 2012 as a Marketing Manager focused on Small and Midsize Business customers and moved to her current role in late 2013. Prior to Microsoft, she graduated with an MBA from The Wharton School of Business, and had previous industry experiences including merchandising at Macy's and Nike, and business planning at Boeing.
This round table event follows on from the extremely successful series of Executive Round Tables run at the Worldwide Partner Conference in previous years. Because of this on-going success and the demand to continue and expand our Executive Round Table series, we have opened up a series of round tables with different focus areas. If you are unable to attend this session or the session is fully booked, then there will be an opportunity to attend other round tables with Gavriella Schuster and Jennifer Tomlinson, plus Scott Anderson.
You can follow IAMCP news via the Facebook and Twitter:
IAMCP - @IAMCPOrg  (Hashtag #IAMCP)
Facebook - http://www.facebook.com/IAMCPInternational
IAMCP is pleased to be able to open up its Round Table programme to a much wider geographical audience and so we canvas input from partners in other regions.
Past experience has shown these sessions to be very popular, interesting and engaging, and of exceptional value to partners. Without exception everyone rated these sessions extremely highly. We recommend you register today in order to avoid disappointment. These Round table events are limited to a very small number of IAMCP members. And if you haven't yet joined IAMCP and would like to participate in these round table events you can register today at www.iamcp.org !
If you have any questions concerning this event, please e-mail info@iamcp.org
This event is generously sponsored by Centrify.

When & Where

Archives Room (Meeting Level 4)
Marriott Marquis Washington, DC
901 Massachusetts Ave NW
Washington, DC 20001


Wednesday, July 16, 2014 from 2:30 PM to 3:30 PM (EDT)
Add to my calendar
Organizer
The International Association of Microsoft Channel Partners (IAMCP) is THE professional association for Microsoft Partners. IAMCP provides members with information, training and events designed to increase business opportunities locally and internationally. We help partners to expand their trade borders and establish strong business alliances. We provide a direct link with key people from Microsoft and a forum to discuss the latest Microsoft technologies. IAMCP has over 5,000 corporate members in 100+ chapters in 40 countries, serving a community of over 100,000 people.

IAMCP has four fundamental pillars - P.A.C.E.

P: PARTNER-TO-PARTNER NETWORKING
A: ADVOCACY
C: COMMUNITY
E: EDUCATION AND GROWTH