IAMCP UK Executive Roundtable with Chris Perkins (Microsoft UK Public Secto...
Description
IAMCP UK is delighted to welcome Chris Perkins, Microsoft UK Public Sector General Manager, for our next exclusive executive round table on Tuesday, 22nd January, 2019.
This is an invite only event for CEO/MD/Senior Director Level Premier members from IAMCP and will be an interactive discussion. We anticipate approximately 15-20 attendees only, so this is an intimate executive discussion, and not a large-scale presentation.
Chris will cover the below topics:
• Microsoft Public Sector Strategy H2
• Public Sector Priorities
• How to successfully Partner with the Public Sector Team
About Chris Perkins:
Chris Perkins is the UK Public Sector General Manager. He is responsible for developing deep connections and partnership with customers across government, health and education to manage their digital transformation. He is also responsible for overseeing the Public Sector Team which provides technical and industry-specific expertise and the delivery of high-quality solutions to the UK public sector. Prior to this, Chris was the UK SMS&P General Manager responsible for sales growth and digital transformation in Corporate Accounts (managed customer sales), SMB channel management, Partner Sales and Partner Business Development.
Chris joined Microsoft in 2009 as Services Sales Director and then onto Corporate Accounts Director in 2012. He is an adaptable sales and business leader in enterprise technology with a wide variety of experience in leading and developing large teams to achieve big goals. Chris has an unrelenting focus on customer success and a passion for leading transformation in a cloud world.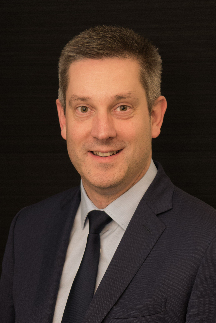 Seats are limited and provided on a first come, first served basis for only one IAMCP UK member attendee from your company.
Registration is essential.
If you have any questions about this event, please contact lucy.sutton@iamcp.org or call 01789 700 047.