Description
JOIN US in networking with these inspiring young founders as we discover how they developed and turned their business dreams into reality!
My Startup Story, in partnership with NACUE, is a UK-wide series of speaking events aimed at inspiring your innovative ideas.
On June 13th, we'll be having an intimate, in-depth interview with three startups set up by young people who were inspired to launch their own enterprise.
The UK's largest independent tech retailer Ebuyer recently surveyed 2,000 UK adults and found that millennials will have nine jobs in a lifetime and one career change.
Research also found that young people were the most likely group to take the plunge and start their own business.
Nine in ten (90 percent) 25-34-year-olds are thinking about starting their own business, along with 85 percent of 18-24-year-olds.
We believe you're never too young to share your experience, and never too old to learn.
Whatever your business interest, you're welcome to attend My Startup Story and join us in celebrating the achievements of these young entrepreneurs who ventured outside their comfort zone to achieve their full potential.
My Startup Story gives young founders the platform to share their entrepreneurial journey and also creates the right environment for the next generation of business leaders to feel more secure in sharing and learning from the experience of others.
This, in turn, will inspire the birth of new creative ideas and help entrepreneurs to explore and develop their innovative startup ideas or existing business.
Come along and meet these exciting millennials up close and personal, as they share their experience of starting up, developing and running successful startups.
Expect a panel of influential speakers, engaging & interactive Q&A sessions, a really lively networking + a few nibbles, drinks and goody bags!
Come and connect with like-minded people, get tips on growing your existing business and be inspired to start your own enterprise.
Key Topics on the day
The discussion will be centered around business culture, entrepreneurial drive, innovation and attitude to work.
Speakers on the day:
Ben Corrigan, Co-Founder, Pouch - aims to make online shopping seamless with a free browser extension, which finds and displays active voucher codes for the website you're browsing. Having graduated Law at Leeds University, Ben became employee no.7 at the technology startup Yieldify, which went on to become one of the fastest growing tech companies in Europe culminating in a $11.5m investment from Google Ventures. He was then hired as Senio Vice President for Nordic markets at the email retargeting powerhouse SaleCycle before founding Pouch with his two other co-founders in September 2016. Ben also appeared on BBC investment show Dragon's Den 15th series last where Pouch received investment offers (investment sought - £75,000) from every single dragon.
Ellenor McIntosh and Alborz Bozorgi, Founders, Twipes - is an environmentally-friendly invention / chemical-free 'biodegradable' wet wipes made from wood pulp, which dissolves in water within three hours and fits into existing toilet roll holders. The dynamic duo have known each other since college days. Since starting Twipes in 2016, they have gone on to a number of different opportunities including becoming The Mayor of London's Entrepreneurs of the Year for 2017 and coming first place in The 2018 Green Investment Innovation Forum in Stuttgart, Germany. As well as their previous achievement, Al (the Business Head) and Elle (the biomedical Scientist) are both individually nominated for Director of the Year at The Institute of Directors Awards this upcoming June, for their creation of the world's first truly flushable wet wipes which disperses in water in just three hours.
Hawaa Budra and Gina Dorodvand, Founders, Onaria Technologies - is a software company that develops AI to help people take control of their health. Their product/app 'PlaqueChecker' is the world's first digital dental checkup using a smartphone. Hawaa, when not working on the Onaria software, enjoys hiking, adrenaline filled sports and horse riding. She graduated as a Biomedical Engineer from City University in July 2015 where she gained the skills needed to invent Onaria's first product - PlaqueChecker. She previously worked as part of the operations team at Vantix Ltd, a medical diagnostic company, and was also an associate at City Techcelerator where her role involved technology and establishing the technical vision. Gina also studied Biomedical Engineering at City University and she's currently responsible for the product design and users trials at PlaqueChecker. Aside from working on positively disrupting the dental sector, Gina also spends her free time getting involved in adrenaline-filled sports. She previously worked with the NHS England (South) Early intervention program as a Youth Participation Lead to ensure that the program evolves to better suit the people that they target and serve.
Stay in the loop with #mystartupstoryuk and follow us on Twitter @IAGStartupStory for the latest news.
My Startup Story 2018 event is powered by:
I Am New Generation Magazine - an online lifestyle magazine for young entrepreneurs and professionals. Celebrating and inspiring youth entrepreneurship.
NACUE - the National Association of College and University Entrepreneurs is the UK's leading membership organisation for engaging students in enterprise.
WeWork - is the platform for creators. They provide beautiful workspace, an inspiring community, and business services to thousands of members worldwide.
JEDA Energy - specialises in independent brokerage and consultancy of physical commodities trade in West Africa.
Vistaprint - empowers millions of business owners worldwide to market themselves professionally.
---
Sponsors

Event Partner
Event Host
Media Partners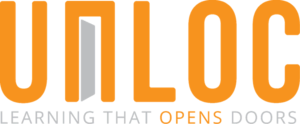 ---
Essential Information
Please note that due to alcohol being served on the premises, you must be age 18+ to attend. Photo IDs will be checked at the door.
By buying a ticket, you consent to being photographed as a member of the audience and photographs of you being used by I Am New Generation Magazine and NACUE in any medium for the promotion and marketing of My Startup Story.
While attending this event, you are responsible for safeguarding your property when attending the event. Both I Am New Generation Magazine, NACUE or WeWork will have no liability for property lost, stolen or damaged at the event.
Speakers are subject to change and we do not guarantee that any specific speaker will appear at the event. However, we will always try to find a suitable replacement if one of our key speakers is unable to attend.
Views expressed by the speakers at the event may not be the views of I Am New Generation Magazine or NACUE.
FAQs
How can I contact the organiser with any questions?
Please email the Events Team - events@iamnewgeneration.co.uk
Are there ID or minimum age requirements to enter the event?
Age 18+ to attend (due to alcohol being served on premises). Photo IDs will be checked at the door.
What is the refund policy?
Once purchased, tickets can be transferred or refunded up to 7 days before the event is due to take place.
Ellenor McIntosh & Alborz Bozorgi

Twipes

Founders

Hawaa Budra

Onaria Technologies

Founder

Ben Corrigan

Pouch

Co-Founder
Gina Dorodvand

Onaria Technologies

Founder
Organiser of IAmNewGen Magazine: My Startup Story 2018