LEARN HOW TO CODE IN SIX WEEKS WITH IAMTHECODE VIRTUAL CLUBS!!
About this event
Welcome to the iamtheCODE Virtual Clubs!
Are you ready to join the iamtheCODE Global Virtual Clubs? 💻⠀
Due to Covid19 restrictions, we have to pivot from face to face Digital clubs that you love so much to Virtual Code Clubs. Don't worry, all will be the same, but we will not have the opportunity to meet in person for tea and chocolate as we did before. Hopefully soon!!
What will you learn?
You will develop foundational skills to get you started with coding.👩‍💻
The six-week curriculum will be focused on STEAMD (science, technology, engineering, arts, mathematics, and design) education and the Sustainable Development Goals (SDGs).📚
What is the Process?
Every week you will receive via email excellent coding content.
Every two weeks, you will attend a live session with the iamtheCODE Team Members.
The last two weeks of the program will develop your ideas to create projects to address the coding and your Sustainable Development Goals. Your projects will be entered into a competition, and you will be given feedback by judges who will help you move forward with your SDG solution.
How much will it cost?
As spaces are limited, we recommend you book your seat as soon as possible. Book before May 8th
There is a small amount to pay, but you will get your money back once you complete the program. You have to complete the Full program to get a refund.
£5 refundable deposit once the programme has been completed.
What are the critical dates?
Launch Event via all Social media Channels: May 10th 4 PM
Check-In/Coding event week of May 24th
Check-In/Coding event week of June 7th
Check-In/Focus on Project event week of June 14th
Celebration with Lady Mariéme Jamme and Guest Speakers from Google, Mastercard, Unilever: June 14th⠀
All sessions are mandatory to attend. Spaces are limited....get signing ASAP
Will I get a prize or certificate?
Yes, you will get a letter of reference from our CEO, a coder herself, Lady Mariéme Jamme. The winning project may also get the opportunity to be featured at the United Nations General Assembly 2021.
What else will I get?
Be featured on our website and social media channels.
Disclaimer: We do not commercialize solutions and ideas built during our activities. We share this with our communities.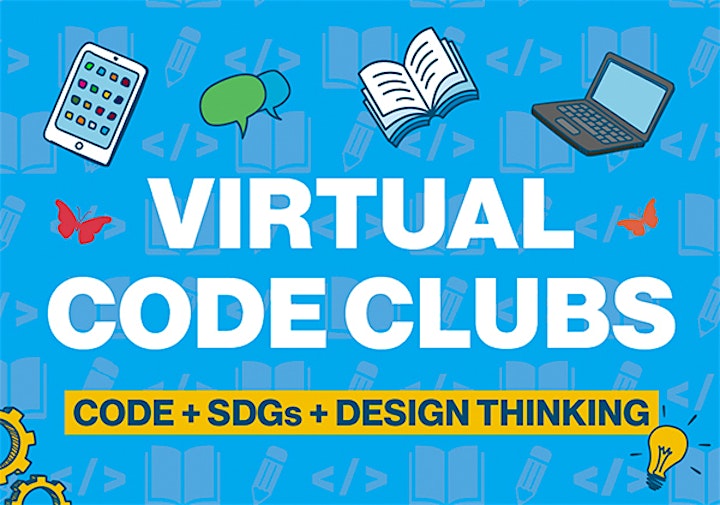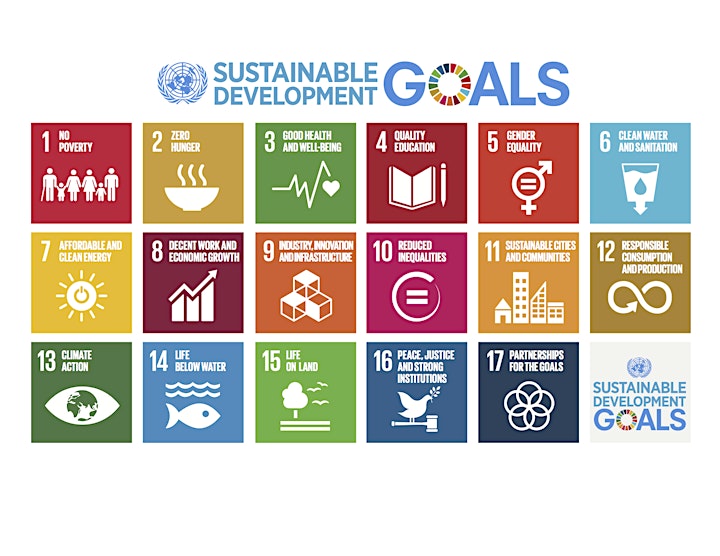 Organiser of iamtheCODE Virtual Code Clubs
About iamtheCODE
Created by the award-winning Senegalese-born British technologist, Academy Member of the Global Teacher Prize and Young Global Leader, Marième Jamme, the iamtheCODE movement is designed to promote access in the area of STEAMED (science, technology, engineering, mathematics, arts, entrepreneurship and design) in young girls and women and to collaborate with governments, philanthropic foundations, civil society and the private sector to invest in new technologies to ensure that by 2030 we have 1 million women and girls enabled through technology and digital literacy.
Recently recognized by the United Nations, iamtheCODE is the first African-led initiative to explore the potential of digital technologies to improve the lives of women and girls in marginalized and deprived communities around the world. The organization is supported by many prominent organizations, including the Young Global Leaders of the World Economic Forum, the UN High-Level Panel of Women Economic Empowerment, Microsoft, UBS, Unilever, the Gates Foundation, and UNICEF. We are dedicated to empowering women and girls to achieve their full economic potential.
iamtheCODE enables young girls and women to participate in the digital revolution so that they can hold the jobs of the future in the technology industry. iamtheCODE relies on its unique global curriculum and its proven approach and methodology to develop these future digital leaders. We know the empowerment of girls' fuels economies and supports productivity and growth. Committed to the vision of equality for all and enshrined in the Charter of the United Nations, iamtheCODE works towards: 
The elimination of discrimination against women and girls
Empowerment of women and girls through technology
Take action for women's and girl's economic right and opportunities.
Equality between men and women as partners and beneficiaries of development, rights of man, of humanitarian action, peace and security