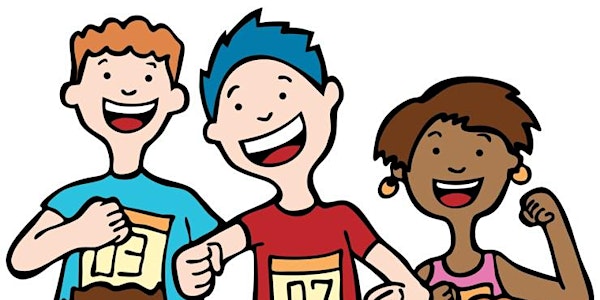 Ian Duncan Park Fun Run - Cambuslang Park (3rd run of 4 in series)
Location
Cambuslang Park
Cambuslang Park
Cambuslang
G72 8PZ
United Kingdom
The South Lanarkshire Leisure and Culture Active Schools team present our Park Fun Run Series for 2022! What is the Park Fun Run Series?!
About this event
The South Lanarkshire Leisure and Culture Active Schools team
present our  Park Fun Run Series for 2022!
What is the Park Fun Run Series?!
The Park Fun Run Series is exactly what it says – a Fun Run in a Park!!
Pupils will run in their primary age groups: Parent / nursery p1-p3 /p4 / p5 / p6 and p7
Pupils will run  (1/4 mile 1/2 mile / 1 mile / 1.5 miles) depending on year group.
This year parents/guardians have the opportunity to run with their children if they wish!
Sports taster sessions will be available for everyone to try as part of the fun between 4.00-5.00 at the park
Where and When will it be held?
Thursday 26 May – Cambuslang Park , Cairns Rd, Cambuslang, Glasgow G72 8PZ
What time is the event?
Event Time: 4.00PM TO 5.00PM
(PLEASE ARRIVE AT LEAST 15 minutes BEFORE YOUR FUN RUN START TIME)
There will be fun taster sessions of various sports/games activities between 4.30pm and 5.30pm and we encourage you to come along and cheer everyone on in their runs! Remember this is a pre registration event so please register here online before if you wish to take part!
Remember and register for all of the events you wish to come to by clicking on each of the dates and selecting the correct primary age fun run ticket. (eg if your child is in p4, then please select a p4 ticket)
The fun runs are staggered for each primary age group.
Parent/ Nursery = 4.15pm
P1-P3 = 4.30pm
P4 / p5 = 4.40pm                       
P6/p7 = 4.50pm                        
Each race will last between 6-12 minutes maximum!
 FAQs
What time do I need to turn up to run my fun run?
The event is running 4.00 - 5.00pm. Please come along and enjoy the taster activities that will be running during this time. However, please make sure you sign in at our signing in desk AT LEAST 20 MINUTES BEFORE YOUR FUN RUN TIME. The times of the runs are as follows:
Parent and toddler =4.15 pm P1-P3 = 4.30pm P4 /p5 = 4.40pm, P6/p7 = 4.50pm,
What do I wear to the event?
Pupils should wear sensible running attire, and bring water/juice and warm clothing/jackets/umbrella in case the famous Scottish weather plays up!
Do I have to bring my printed ticket to the event?
It is not essential to print your ticket as we will have your name registered for the event. However, should you have a printed ticket with you it may help us to sign you in promptly on the day
Do children receive anything for taking part?
Each run you will receive a different running band with a medal at the last race
( Attendance is required at the final event to receive the medal.
How can I contact the organiser with any questions?
Please email any questions to tony.gilhooly@southlanarkshireleisure.co.uk