Ian Watson: Principles-based coaching

Friday, 14 October 2016 from 09:00 to 16:30 (BST)
Event Details

Ian Watson and Coaching Connect are collaborating to provide a refresher day for coaches using a principles-based approach. This will be a perfect opportunity for coaches (who are already using the 3Ps in their work) to discuss case-studies and to further learn how to share a principles-based approach with clients.
Ian Watson is one of the UK's most sought after 3P facilitators and educators. He is able to combine his deep grounding in the Three Principles with an engaging, clear presentation style.
Ian works extensively in London so we are delighted that he is coming to the South West to collaborate with Coaching Connect.
Principles-based Coaching
Many coaches find they go through a transition period with the 3Ps. In the past they often have had training in a variety of tools and techniques. When they discover the 3Ps they want to share their new understanding in an authentic way, however they are sometimes not quite ready to ditch all their old ways of working.
During this day we will be exploring questions like:
What are the common stumbling blocks when sharing a 3P approach?
What if my client doesn't 'get it'?
What if I'm feeling a bit 'wobbly' - can I still coach?
How can I maximise my impact as a 3P-coach?
You don't need to be a coach to enjoy this day. If you are sharing the 3Ps with friends and family (or as part of your work) then you will find this is a useful development of your understanding and learning. Below you will find a few FAQ.
FAQ
Do you have a curiosity about the 3Ps and would you like to integrate this approach into your coaching? 
If the answer is yes to this question then you are in the right place. This day will assume you already have a level of understanding in the Three Principles. 
Do I need to be a coach or therapist to attend?
No you don't. However, the day will be based around how you might use this approach in conversations with other people. If you find yourself in a situation where you are explaining the 3Ps to another person then this will be perfect for you. For coaches and therapists you will be in exactly the right place!
Do I need to have an understanding of the 3Ps?
Yes. The day will assume a certain level of grounding/curiosity. If you are completely new to the Three Principles then you will better placed to find an event that introduces you to the 3Ps. Keep an eye on Ian Watson's website The Insight Space as he is often involved with introduction events. Alternatively contact Liz and Stu at Coaching Connect (email Liz at lizscottcoaching@me.com) and we will let you know of other events that are happening in the Devon area. If you are in any doubt contact Liz to talk it through.
About Ian Watson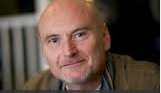 Ian Watson is the Founder and Managing Director of The Insight Space. Ian has worked in the field of natural healing and personal transformation for almost thirty years.  Ian was certified as a Three Principles Trainer by Dr Mark Howard and Cathy Casey, two of the foremost teachers who learned directly from Sydney Banks.

Here's a short quote from Ian Watson describing how the 3Ps have had an impact for him:
"After a lifetime working in the self-help field, these principles supplied the 'missing link' in my own understanding of what mental health is, how suffering gets created, and how simply it can be prevented and relieved.
There are no techniques to practice, nothing to remember and no dogma that you have to believe in. The principles confirm and reveal that your own wisdom knows what is right for you better than anyone else in the world."
About Liz and Stu at Coaching Connect
Liz and Stu are the co-founders of Coaching Connect. They are a husband and wife team that have a reputation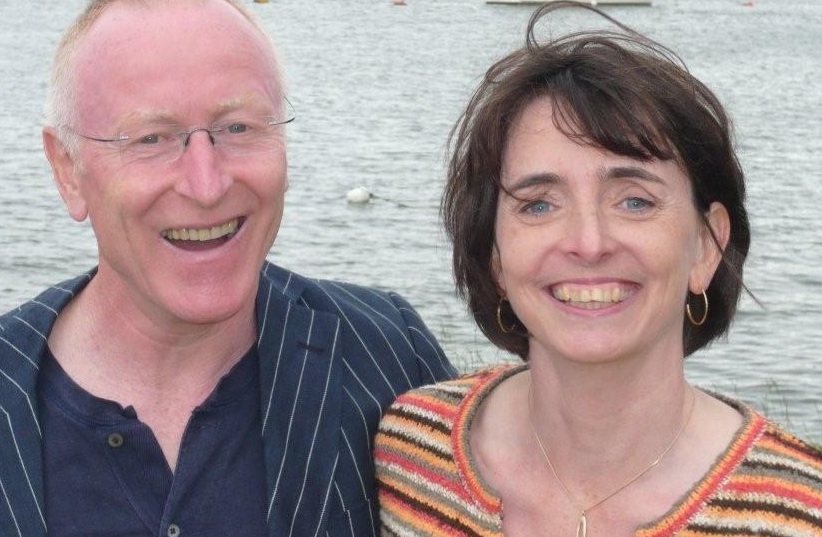 for bringing coaches together to share expertise and ideas. Since coming across the 3Ps Liz and Stu have been inspired by the role of coaches in sharing this approach with clients and businesses. They are Directors of Liz Scott Coaching and Training and work extensively in education and organisations supporting leaders and developing coaching cultures. All their work is underpinned by the Three Principles.
About the Venue
Tollards Training Centre is part of WESC site. There is free parking and the venue is about 2.5 miles from Exeter City Centre. There are great train, coach and bus links to Exeter and along Topsham Road (which is where Tollards is situated). A light lunch is included in the cost of the ticket. 
Accommodation
There is a Premier Inn just a short walk from the venue. Topsham is about a 1.5 miles away and has a great selection of Bed and Breakfast accommodation. Please check out the Topsham Town website for ideas on places to stay
Terms and Conditions
We are unable to refund tickets, however we are happy to support you in trying to sell an unwanted ticket. 
Any changes to tickets will incur an automatic £15 admin charge. 
When & Where

Tollards Training Centre
Topsham Rd
Countess Wear
EX2 6HA Exeter
United Kingdom


Friday, 14 October 2016 from 09:00 to 16:30 (BST)
Add to my calendar