IAPCAM VIRTUAL 3D PLATFORM CONFERENCE 3RD SEPTEMBER 2021
About this event
IAPCAM FACULTY 2021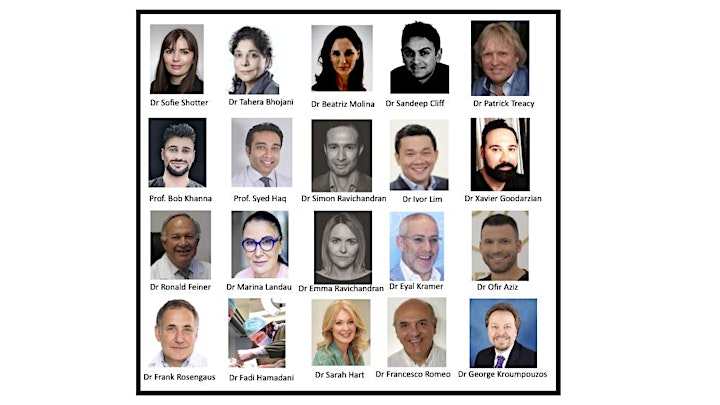 Virtual Pass holders will have online access to all IAPCAM Scientific sessions on the 3rd of September, commercial exhibition & workshops available on our immersive virtual platform. With Virtual Passes, you will benefit from access to all IAPCAM sessions on-demand for an additional 15 days after the conference – perfect if you were unable to attend some sessions in real-time. Cost £75
IAPCAM 2021
International Faculty with leading Global experts share their complication cases and experience and Interactive learning experience
Open discussion and delivery of key clinical protocols and the most up to date education in complication management with in detail case studies to chalenge you.
If you have any interesting cases that you are happy to share, either presenting them yourself or through a faculty member, please contact us at info@iapcam.co.uk. so we can discuss case history and suitability.
We will be joined by professionals from pharmaceutical companies who have agreed to collaborate on the formation of the IAPCAM guidelines and training. IAPCAM education is open to doctors, nurses and dentist.
Please visit our website for further information at www.IAPCAM.co.uk.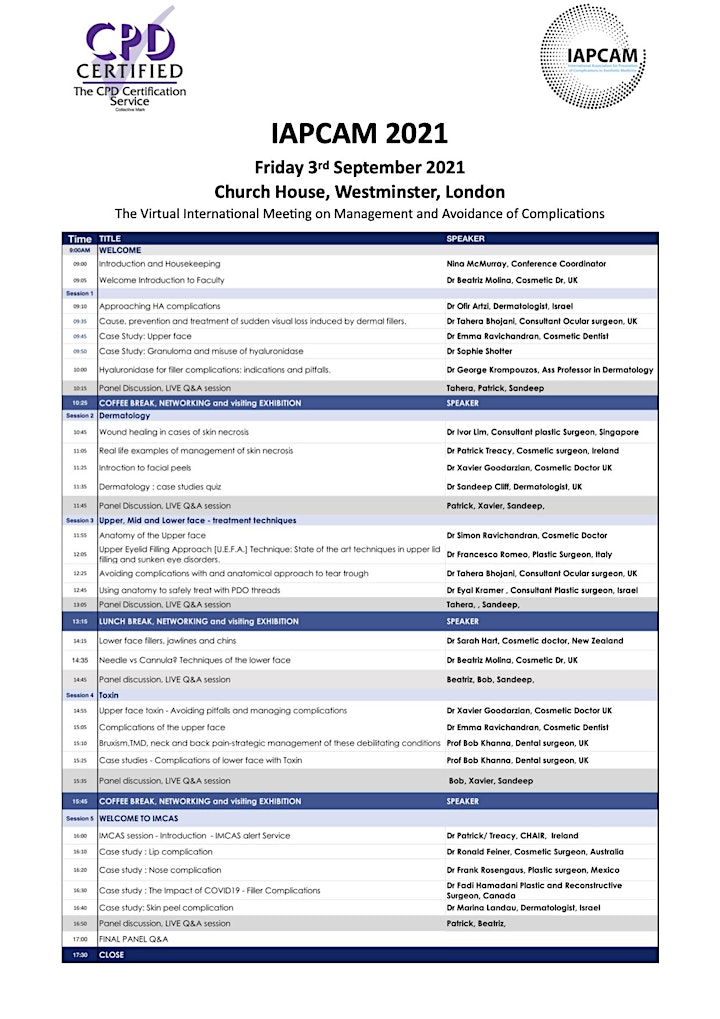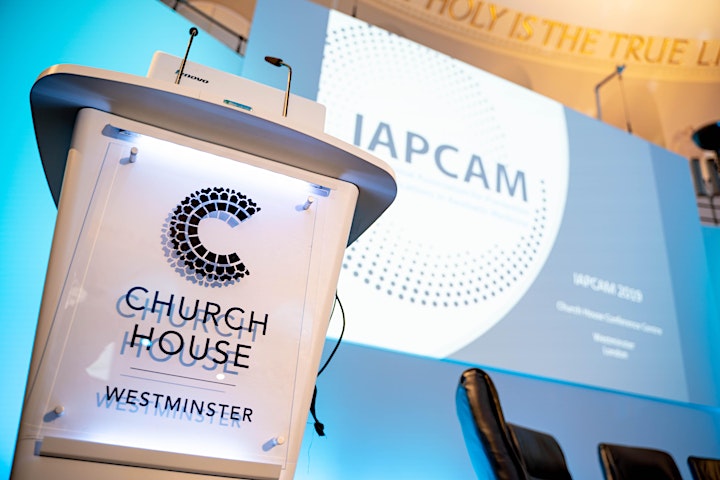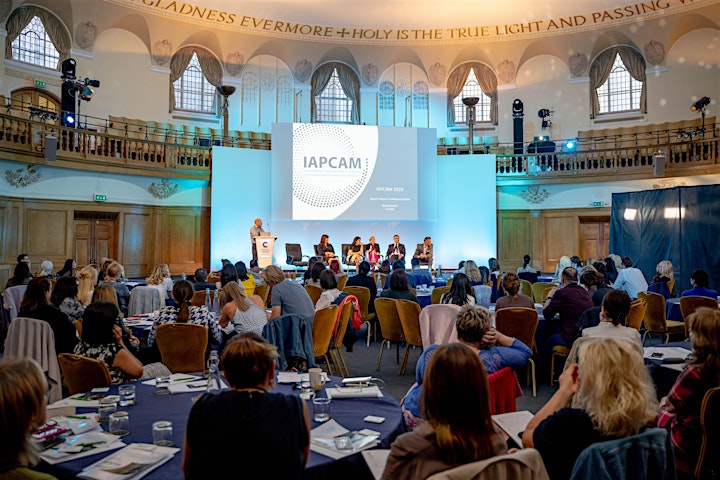 Organiser of IAPCAM 4th Symposium 2021
Dr Beatriz Molina is Medical Director and owner of Medikas, with two premier clinics based in the South West. Medikas has won several awards for Best Clinic and Best Customer Experience at the prestigious Aesthetic and My Face My Body Awards, recently winning MFMB Best Clinic UK & Ireland 2018. Dr Molina has also been nominated for Practitioner of the Year at the Aesthetic Awards for the last six consecutive years, winning the award in December 2017.
For the last ten years, Dr Molina has been a KOL (Key Opinion Leader) for global pharamceutical companies and regulalrly speaks and conducts live demos at international conferences across Europe and Asia.
Dr Molina is a Fellow Member of BCAM. She is also the founder of IAPCAM (International Association for Prevention of Aesthetic Complications)
Dr Molina teaches advanced techniques in botulinum toxin and dermal fillers, training cosmetic doctors, surgeons, dermatologists and healthcare professionals on behalf of pharmaceutical and aesthetic companies across Europe as well as participating in various clinical trials.