Description
-Limited To 100 Places-
We are very pleased to announce we will have Ibanez artist Ignazio Di Salvio in our Gent store on Wednesday 20th October at 19h for an evening of guitars, playing, advice and general fun.
Entry is free to come along and be amazed with Ignazio's incredible playing skill.
Win An Ibanez Prize Bag worth 200€
Everyone who attends this Ibanez event wil be entered into a draw on the night to win an Ibanez goodie bag
ADMINI Pedal (110,00€)
SI20 Cable (15,60€)
CU40 Tuner (25,00€)
GSD50-P14 Strap (10,80€)
BPA16MRBK Picks(7,70€)
IEGS61 Strings (6,40€)
MTZ11-ABL Mulit-Tool (17,70€)
PHI01 Pick Holder (5,50€)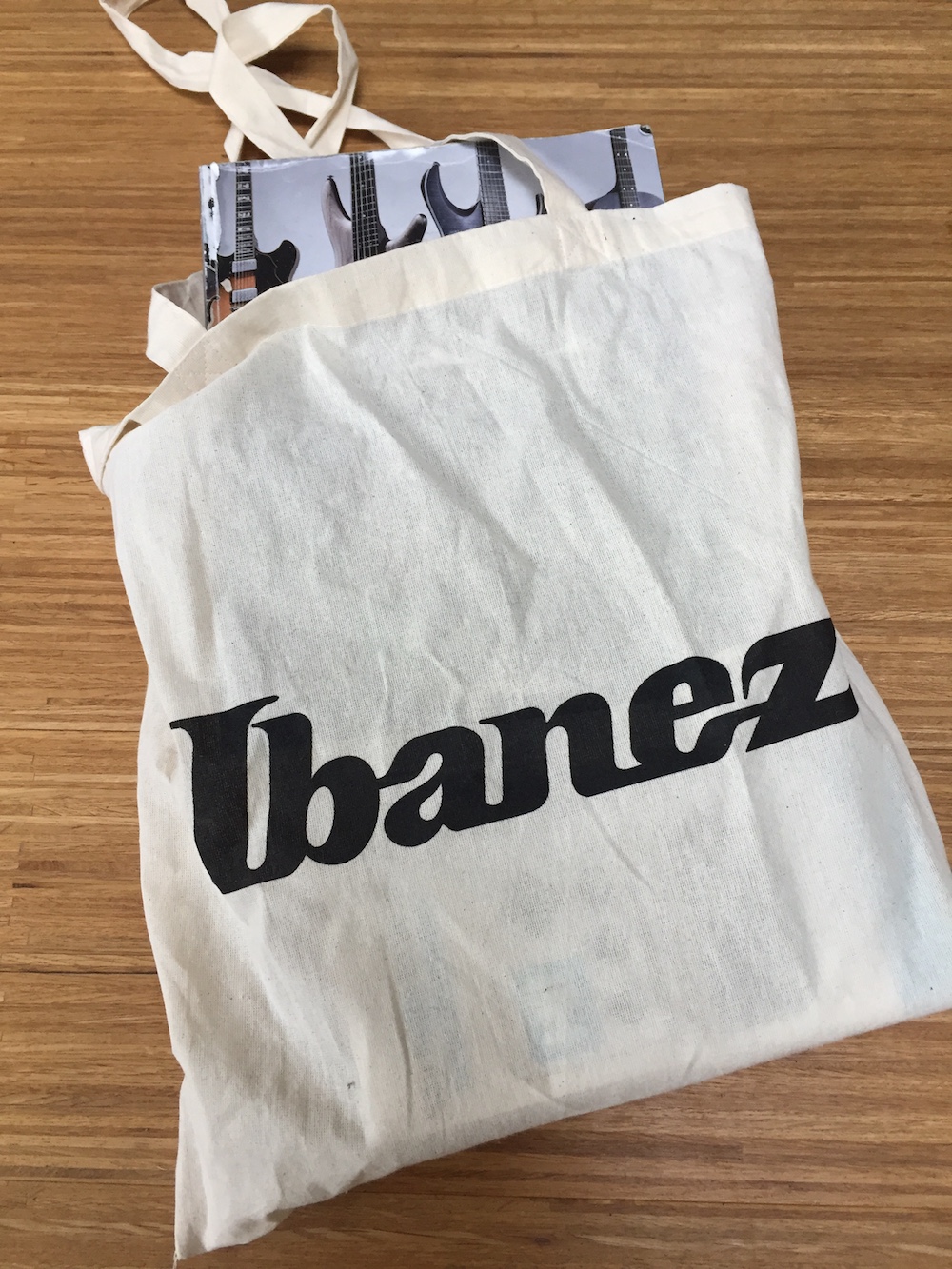 Biography:
Ignazio Di Salvo began to study music by the age of 9 studying classical guitar at the Conservatory with the Master Francesco Buzzurro. At the age of 16 he composed his first instrumental demo "Where do the toughts come from?" and was awarded with the title of young talent by many music Magazines (Top Demo on Metal Shock, Chitarre, Raw&Wild, Metal Hammer, Rockeggiando.it). In 2003 he attended Siena Jazz Clinics.
In 2008 he graduated in Business Economics at the "Bocconi" University of Milan ( Title of his dissertation: Development strategies for niche artistic product. The EGEA case and Italian Jazz). In the meantime he graduated at the Milan Modern Music Academy ( "Corsi Civici di Jazz").
In 2009 he attended the Berklee College of Music seminars. He has been selected as best jazz guitarist by Giovanni Tommaso and he joined Beklee Umbria Jazz Award Band at Umbria Jazz Winter 2010. In the same year, he joined the competition "Ziua Chitarelor 3" in Bucharest and he won the first prize which was assigned by a prestigious jury (Jennifer Batten, Andreas Oberg, Michael Lee Feerkins, Stu Hamm, Dave Martone, William Stravato, Damjan Pejcinosky and Fabrizio Dadò, Axemagazine).
He has been chosen as one of the 12 finalists in Guitar Idol 2011 among more than 1030 guitar players all over the world. He received a great response from both judges and public, and his song "A night of change" was considered as the best in the competition.
In 2011 he opened Reb Beach(Whitesnake, Winger) and Guthrie Govan concerts. He attended Nuoro Jazz seminars held by the famous Italian trumpet player Paolo Fresu and won the prestigious scholarship for the best students. He also gained the Jazz Master Degree at the Italian Conservatory of Music "Vivaldi" . Then he moved to Brussels to complete a Master in Music Didactics at the Conservatoire Royal de Bruxelles.
His playing style has been transcribed by Jamtrackcentral.com, where he collaborates as an artist and composer. He is been the director of Modern Music Institute in Milan from 2010 to 2013 He writes didactical articles for the prestigious Guitar Club Magazine.
His first album "A Gift to the World" came out in 2014 with a great response of public and critics. Actually he's living in Belgium when he's playing in different projects, he's teaching and doing masterclasses.
He played live with many projects and bands in the Benelux area, from Rock to Jazz and Fusion.
www.ignaziodisalvo.com
www.youtube.com/ignaziodisalvomusic