Description
Successful financial report design and business communication is based on binding rules. The effectiveness of communicating data-driven information, decisions and proposals can be significantly improved wuth the application of consistent standards and simplification of the essentials, adhering to the seven core principles of SUCCESS:
Say - Convey a message

Unify - Apply semantic notation

Condense - Increase information density

Check - Ensure visual integrity

Express - Choose proper visualisation

Simplify - Avoid clutter

Structure - Organise content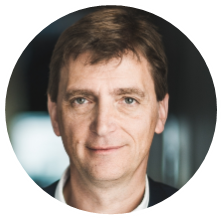 Presented by:
Dr. Jürgen Faisst
Managing Partner, HICHERT+FAISST IBCS© Institute
Managing Director, of the IBCS© Association
Who Should Attend?
Anyone involved in the creation of financial reports and other business communications will benefit from this session, Financial Planning and Analysis (FP&A) professionals, accountants, business intelligence specialists, analytics specialists, report designers/developers, dashboard designers/developers, and anyone else wishing to improve their reporting and business communications using ANY reporting platform.
Why Attend?
Attending this training will help you significantly improve your reporting:
Quality - Appliying standards to improve reporting quaity means reports and presentations are easier to understand, deliver clearer information, and ultimately lead to better decisions-making. Clear reports allow clearer understanding of information and facilitate the identification of trends and information to address issues and reduce risks, keeping ahead in today's fast-paced, data-driven business environment.
Cost - Standardised, reusable report templates save time and cost for analysts and administrators. Delivery time of new reports and presentations will be shorter, and creation time will be reduced by the use of standard notation, eliminating debate and confusion resulting from differing, inefficient versions of reports that present the same type of information.

Reaction Time - Reduced reaction times add value to the overall decision-making process. Management and executives gain confidence in their decision-making data, and can reach conclusions sooner and faster to drive corrective actions. Business analysts can answer questions more quickly as discussions around "How" to present the data effectively are reduced, freeing up time to focus on the "What" and "Why" aspects of data analytics.
Objectives
The objective of this training course is to present universal design standards for reports and presentations which will help participants report and present business data more effectively. Using numerous before-and-after examples taken from actual practice, participants will dramatically improve the way they create and use business reports.
Discover why organisations like BMW, Canon, CocaCola, Philips and SAP have successfully standardised their reporting with the SUCCESS formula of the International Business Communication Standards (IBCS®).
AGENDA
09:00 | Welcome
Reception and distribution of materials
09:30 | Introduction - The basics of business communication
The SUCCESS formula of the International Business Communication Standards (IBCS®).
10:15 | SAY - Convey a Message
Detecting, focusing, explaining, and suggesting a message.
12:00 | STRUCTURE - Organize Content
Using homogeneous, non-overlapping and exhaustive elements. Building hierarchical and logical structures.
12:15 | EXPRESS - Choose Proper Visualizations
Using correct chart types. Adding comparisons and variances. Explaining causes.
14:00 | SIMPLIFY - Avoid Clutter
Avoiding noise and redundancies. Using cleaner layouts.
14:45 | CONDENSE - Increase Information Density
Utilizing space, adding data and reporting elements.
16:00 CHECK - Ensure Visual Integrity
Avoiding manipulated axes and misleading representations. Using common scales.
16:30 | UNIFY - Apply Semantic Notation
Unifying terminology and analysis. Applying IBCS® notation to report elements.
17:00 | Summary
Achieving SUCCESS and significant results. Next steps.
17:30 | End of Training