Ibiza Reunion Party - 90's to 00's - Funky House Music Night
Description
The Ibiza Reunion Party 90's to 00's is (initially) a once a month (Dress Up) Funky House Music Night based (initially) at the Neon Bar & Lounge in Newport which is an over 25's venue in Newport that holds about 140 people.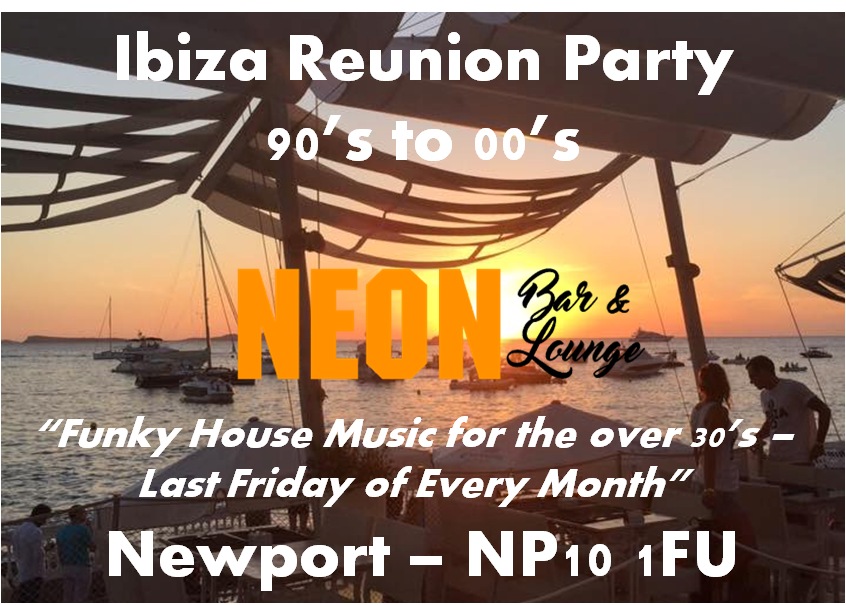 We will be playing Classic Funky House & Ibiza Club Classic Tracks from the 90's and 00's mixed in with some new house tunes...
The night is aimed at the over 30's who want to dress up and go out somewhere nice on the weekend to listen to great music and have a drink, dance and be sociable....
If the demand is high we will consider making the night more regular and even moving it to the Neon Entertainment & Events Venue in Newport which is a larger venue that holds up to 3,500 people in Newport...
About the Venue
The initial venue is a chill out lounge where people can relax in a safe and friendly atmosphere, listen to great background music, meet up with friends and watch live tv & sport.
The Location for the Venue is:13 Market Street, Newport, Wales. NP20 1FU and the Ibiza Reunion event runs from 8pm to 1am on the last Friday of each month. Our first event is Friday 24th of February.
For more about the Neon Bar & Lounge in Newport please follow the link.


If we get a large demand we can look to move the event to the Neon Entertainment and Events Venue in Newport.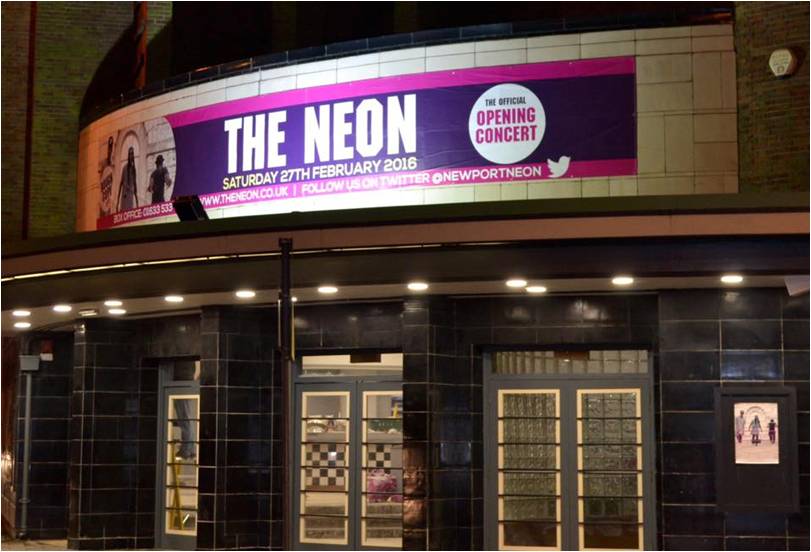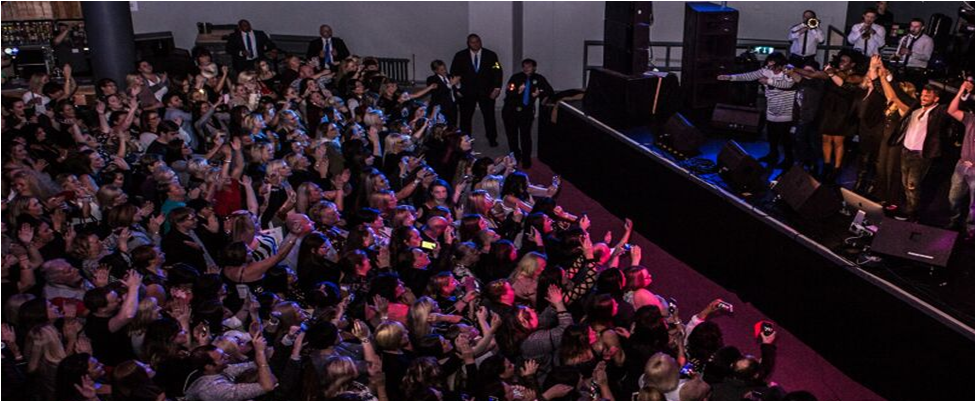 This will be a free event inititally but will come with an entrance fee down the line. We can take pre booking for reserved areas and parties.
Register to this Eventbrite page for Free to be added to our Ibiza Reunion and the Neon Newport Event Newsletter & Mail list.
All Enquiries to Mike - 07517 024979 - WelshBiz@yahoo.com
If you want to hold any parties or events at the Neon Bar & Lounge or the Neon Entertainment and Events venue please give us a call or send an email.