Drawing on Ibn Khaldun's thoughts on the nature of community building we will explore its relevance for us in today's world.
About this event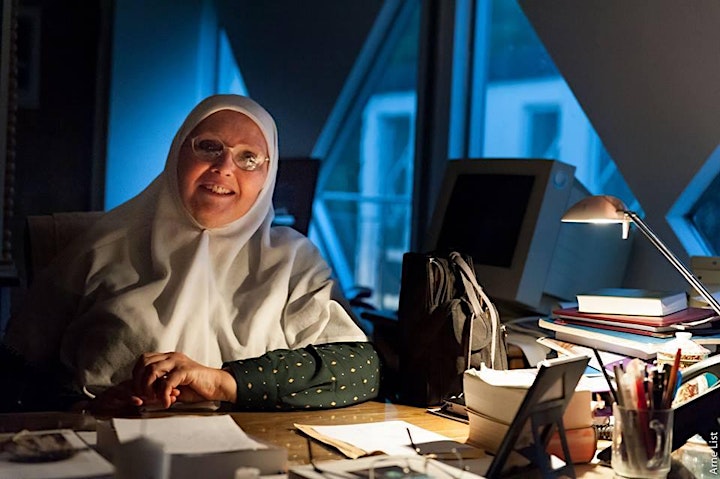 An-Nisa Society are delighted to announce the return to our in-person workshops with Shaykha Halima Krausen
Abd al-Rahman Ibn Khaldun was a 14th Century philosopher, historian and considered the father of modern day social sciences. He lived during turbulent times of empires and changing ruling dynasties. In this workshop facilitated by Shaikha Halima Krausen, we will examine the times in which Ibn Khaldun lived and its influence on these thoughts and writings. In particular, we will look at his thoughts on the nature of social cohesion and how it manifests in different contexts and the relationship between individual and group allegiances. We will explore how relevant his ideas are us today regarding the nature of society, what holds us back and what we need to go forward.
https://www.trtworld.com/magazine/why-the-world-should-remember-ibn-khaldun-on-his-birthday-47054
Join us to explore these challenging questions with Europe's most eminent woman scholar Shaikha Halima Krausen.
An-Nisa Society working towards building resilience and strong communities
An-Nisa Society has for over three decades been at the forefront of raising pertinent contemporary issues as well as establishing initiatives to address our current challenges. Issues have included setting up the first accredited Islamic Counselling course, producing a series of books entitled Cycle of Life on sexual health from an Islamic perspective, resources on Muslim fatherhood and issues around Muslim family life. Our on-going work includes our Supplementary Muslim School established in 1986 – an independent Muslim community madrassa, as well our text based workshops with Shaikha Halima Krausen – Europe's most prominent Muslim woman scholar.
Shaikha Halima Krausen
Shaikha Halima Krausen was born in Aachen, Germany into a Catholic/Protestant family. She became Muslim in her early teens, eventually learning Arabic and studying with visiting Muslim scholars and travelling extensively in the Muslim world. In 1992, she completed her studies in Hamburg that included Islamic Law and Theology with Imam Razvi, the leading scholar in Hamburg's Muslim Community, as well as Islamic studies, Christian Theology and Comparative Religion at the university. In 1985, Shaikha Halima became a founding member of the Inter-Religious Dialogue Circle at the Department of Theology at Hamburg University. Finally, in 1993 she helped found the educational institute Initiative for Islamic Studies and succeeded Imam Razvi as the head of the German-speaking community. After having been the imam for German speaking Muslims for 20 years, she now works for an interfaith association and teaches at Hamburg University. She contributed to several books on interfaith studies and wrote a number of articles on various Islamic and inter-religious subjects. She teaches regularly in London and across Europe and is particularly interested in inter-faith dialogue.
What are text-based workshops?
Since 1992 we have been working with Shaikha Halima Krausen on a series of text-based workshops. This involves studying a particular theme using the Quran as the primary source but also hadith and commentary by scholars and contemporary thinkers. Shaikha Halima brings her own unique expertise in creating a synergy between Western and Islamic thinking on a broad range of issues. The core objectives of the workshops are to enable participants to use their critical faculties to explore both personal and wider society issues.
Our workshop covers the following areas:
Islamic Studies
History
Philosophy
Healing the Self
Jewish Muslim Dialogue
THIS EVENT IS BEING SUPPORTED BY THE MUSLIM COLLEGE
Image acknowledgement 'Ibn Khaldun - The Great Historian' by Ahmed Imam Publisher Ali Gator
Organiser of Ibn Khaldun: Ilm ul Umran - The Science of Social Integration