ICE AGE 2012

Thursday, May 24, 2012 at 10:00 AM

-

Friday, May 25, 2012 at 4:00 PM (BST)
Event Details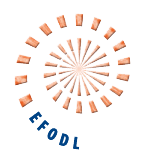 Ice Age 2012
Innovation, Creativity and Enterprise
EFODL Annual Conference, Sprowston Manor Hotel and Conference Centre, Norwich. May 24th and 25th 2012
The European Foundation for Open and Digital Learning (EFODL) is an international, non-profit association that was formed to promote and enhance the understanding and use of eLearning (Open and Distance Learning) in both education and industry.
EFODL works with employers and educational institutions to research, experiment and implement eLearning in the vocational sector.
EFODL offers:
Easy access to all relevant information on new developments, good practice, new market trends and multimedia training products.
Access to high-level expertise in areas such as: standardisation, interoperability, laws and regulations related to ODL, and multimedia training at the work place.
The possibility to participate in special interest groups at national level and international level.
Invitations to national and international seminars organised by EFODL or its members.
The EFODL annual conference is open to all in the education or business sectors.
This is not just a conference around eLearning and technology, this is a conference that aims to inspire, to motivate and to challenge. The central theme of this year's conference is "Innovation, Creativity and Enterprise (ICE)". What do these words mean to 21st Century educators and businesses? What does the future look like; what part will ICE play in revitalising flagging European economies and how do we nurture and develop it?
How do we create a culture that nurtures ICE?
How do we develop the critical skills in our youth to support ICE?
How must our systems (in education and in business) develop to identify, to support and to reward ICE?
Are innovators and entrepreneurs born or are they bred?
Richard Florida, author of 'The Rise of the Creative Class', said European countries are battling to attract and retain innovative people.
"Bringing together a critical mass of creative workers, developing technology transfer infrastructure and fostering a bohemian, multicultural environment will be essential if European cities are to compete for mobile human capital", he said. 
Florida, an ambassador for the European Year of Creativity and Innovation, said that to prosper in the "creative age", cities must embrace talent, technology and tolerance – a concept he calls the '3T approach'. 
"The driving force behind any effective economic strategy is talented people. We live a more mobile age than ever before. People, especially top creative talent, move around a lot. A community's ability to attract and retain top talent is the defining issue of the creative age," he said. 
This conference will examine education and business in the European community to see whether they are doing the best they can to foster the 3T approach and what more they can do.
Beyond that, the conference aims to inspire and to provoke thought and debate. To this end we have four excellent keynote speakers from widely varying backgrounds:
Ed Smith: Journalist, Author, Broadcaster and ex-England cricketer
Ed Smith was educated at Cambridge University, where he took a double first in history. Aged 18, he became the youngest ever Cambridge undergraduate to score a century on his first class debut.
Now an acclaimed broadcaster, journalist and author, Ed expounds on the theme of "Luck".
Coen Free: Principal King Willem IV College, Netherlands
Coen Free has been President of King William I College in the Netherlands for over 20 years. Considered one of the most innovative Community Colleges in Europe, King Willem 1 College houses the School for the Future, an innovative Research and Development Centre for Teaching and Learning, eLearning and Creative Thinking.
Coen is also President of the Dutch Consortium for Innovation; President of the European Foundation for Open and Digital Learning (EFODL) and Vice-President of the Dutch De Bono Foundation.

In April 2006 Coen was knighted by the Queen of the Netherlands for his services to education.
Mike Morris: Microsoft Business Manager for Further Education in the UK
Mike has worked for Microsoft Education for a number of years  and is an expert in the application oif technology in education. Mike specialises in ensuring that the Microsoft Ecosystem is aligned to the business needs of the marketplace and he understands the challenges and demands that education and business place on their systems.

J.P. Morgan Jr.
After receiving a BS in Physics, John found quick success in property investing. In his mid-twenties, he cashed out of property and left home in the USA to travel the world. During his travels over the the following years, John partnered in founding a web media company servicing global non-profits and took on a number of philanthropic projects.

Today John resides in London, UK mentoring and training people around the world.  He also regularly acts as a consultant to multiple charitable organizations focused on human rights, humanitarian aid and generosity.

John will be speaking about Social Media and "the Human Connection". 
The conference will also be running a broad range of workshops – ranging from Creating Creativity to Futurology – What Lies Ahead. Details are on the full programme (available at the foot of the page).
Venue details
With tall oak trees lining the drive to the stately manor house, Sprowston Manor, A Marriott Hotel & Country Club exudes a historic charm combined with modern touches. The grounds are sheltered by ancient oak trees and are the perfect place to sit and listen to the birds sing and the wildlife play. Set in the fine city of Norwich near Norman cathedrals and churches, cobbled streets and museums, yet close to rural villages and scenic coastlines, our luxury hotel in Norwich, UK provides every element for a delightful stay. Here, one of the finest Norfolk golf courses offers 18-holes of par-defying play. La Fontana is an indulgent spa that soothes and relaxes by a tropical pool. Choose from two restaurants, the formal THE Restaurant 1559 and THE Bar 1559 provides a treat for the palate, while the contemporary ZEST Cafe Bar & Grill offering casual fare with view of the 18th green. At day's end, retreat to an elegantly appointed guest room, with its plush new bedding.
Delegates accommodation rates.
Delegates can book directly with the hotel using this link - http://www.marriott.co.uk/hotels/travel/nwigs-sprowston-manor-a-marriott-hotel-and-country-club/
----------------------------------------------------------------------------------------
When & Where
Wroxham Road
NR7 8RP Norwich
United Kingdom


Thursday, May 24, 2012 at 10:00 AM

-

Friday, May 25, 2012 at 4:00 PM (BST)
Add to my calendar