Funded by ICE, academics explore their interdisciplinary projects investigating urgent global and regional questions.
About this Event
The Institute for Cultural Enquiry (ICE) is the University of Exeter's newly established research institute, devoted to innovative, interdisciplinary research in the arts, humanities, and social sciences. We had to postpone our formal launch event in March due to the coronavirus pandemic and we have instead organised a series of exciting virtual research seminars for the autumn term. These seminars feature a diverse range of internal and external speakers, who – through addressing a series of urgent global and regional challenges – reflect the intellectual breadth of cutting-edge research in the humanities and social sciences.
ICE Development Fund Presentations 
In April, the ICE awarded seed funding to the below interdisciplinary projects investigating urgent global and regional questions. In one-hour seminars, the principal investigators for each project share their findings:
Friday November 13th (12:30pm) – Christine Robins, 'Fragile Faiths: Endangered Religious Cultures in Dialogue'.
Friday November 20th (12:30pm) – Michael Pearce, 'Diversity & Participation in South African Wildlife Tourism and Conservation: Race, Culture, Performance'. 
Friday November 27th (12:30pm) – Stacey Hynd, Sefina Dogo Aliyu, and Elena Gadjanova, '#BringBackOurGirls and Humanitarian Advocacy: Analysing Race, Gender, and Childhood in Local and Global Child-Saving Campaigns'. 
Register for the seminars by selecting the appropriate date(s) and using the Zoom links below to enter the meeting on the day:
Topic: Fragile Faiths by Christine Robins
Time: Nov 13, 2020 12:30 PM London
Join Zoom Meeting: https://Universityofexeter.zoom.us/j/96583965880?pwd=SzdxZVVkc0ovd3Vhd2Nmcmw0ZlM3dz09
Meeting ID: 965 8396 5880
Password: 946407
About: ICE has awarded funding for a workshop to prepare the ground for a project application on 'Fragile Faiths' (PI Christine Robins – IAIS; Co-I Emma Loosley, Theology).
The term 'fragile faiths' was coined to apply to certain ethnoreligious groups violently displaced by war in Iraq and Syria, which placed their cultural survival in doubt. They share certain attributes which render their cultural continuity uncertain when displaced – endogamy as a basis for identity, a strong religious attachment to place within the homeland and (for many) limited distribution of religious knowledge across the community. Among the 'fragile faiths' are: Yezidis, Mandaeans (aka Sabians), Yaresani/Ahl-e Haqq/Kakai; certain groups of Alawites, Shabaks, Alevis ; Zoroastrians, (including Parsis), and Druze; and even 'non-heterodox' groups such as Syrian Christians.
The project will comprise a comparative study of processes of continuity and change in the 'fragile faiths,' with essential participation from community members as researchers and partners. Its aims are not to 'save' fragile faiths but to promote cultural preservation where deemed appropriate and to share community strategies on managing cultural change whilst preserving identity. The workshop begins this by placing members of Yezidi, Mandaean and Syrian Christian groups in dialogue with each other to identify common concerns. Then, they will feed back to parliamentarians – Lord Alton, Tom Tugendhat and Matthew Offord will be invited, and FCO representatives working on FoRB (freedom of religion and belief) who have expressed interest in the past.
Covid has impacted on this workshop and on the project – the presentation will include an account of this.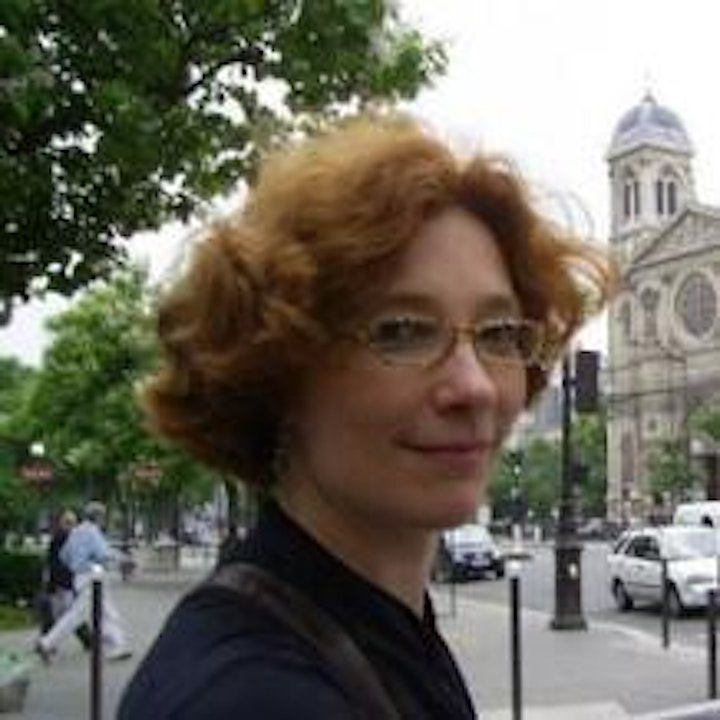 Topic: Diversity & Participation in South African Wildlife Tourism and Conservation: Race, Culture, Performance by Michael Pearce
Time: Nov 20, 2020 12:30 PM London
Join Zoom Meeting: https://Universityofexeter.zoom.us/j/96334593891?pwd=NG9wMTRLbDVUT3BNTUhhRDdsOEVvdz09
Meeting ID: 963 3459 3891
Password: 219467
About: This research project is focused on understanding and addressing racialised barriers to participation in nature tourism and conservation in South Africa. Underpinning the project is the hypothesis that increased domestic tourism by black South Africans could aid long-term and sustainable biodiversity conservation efforts.
The International Institute for Cultural Enquiry (IICE) Development Fund will support pump-priming activity in South Africa, bringing together an international team with backgrounds in theatre and performance studies, tourism and business management, geography and cultural heritage as well as with government and industry stakeholders, including South Africa National Parks. This project positions theatre and performance alongside social scientific methods as an ideal area of exploration and practice to understand and address how racial discrimination operates implicitly through culture to produce inequality of access to environmental assets such as national parks and marginalisation from conservation practices.
In this presentation, Michael Pearce (lead applicant) will outline the research context before introducing some of the approaches the team hope to develop in supporting citizen engagement with their natural and cultural heritage, and further understandings of participation and non-participation in wildlife tourism.
Before Michael completed his PhD in 2013 he trained at the Jacques Lecoq School in Paris and worked as an actor / deviser, director and facilitator in southern Africa, Europe and the UK.
His current research examines black British theatre in relation to the cultural and political spaces of Africa, the Caribbean and the USA. See his monograph, Black British Drama: A Transnational Story (2017). Michael has published essays about a number of contemporary black British playwrights and conducted numerous filmed interviews with leading theatre practitioners for the National Theatre's Black Plays Archive website. He also wrote a ten-part documentary about the history of black performance on the British stage and screen which was presented by Lenny Henry and broadcast on BBC Radio 4 in late 2015.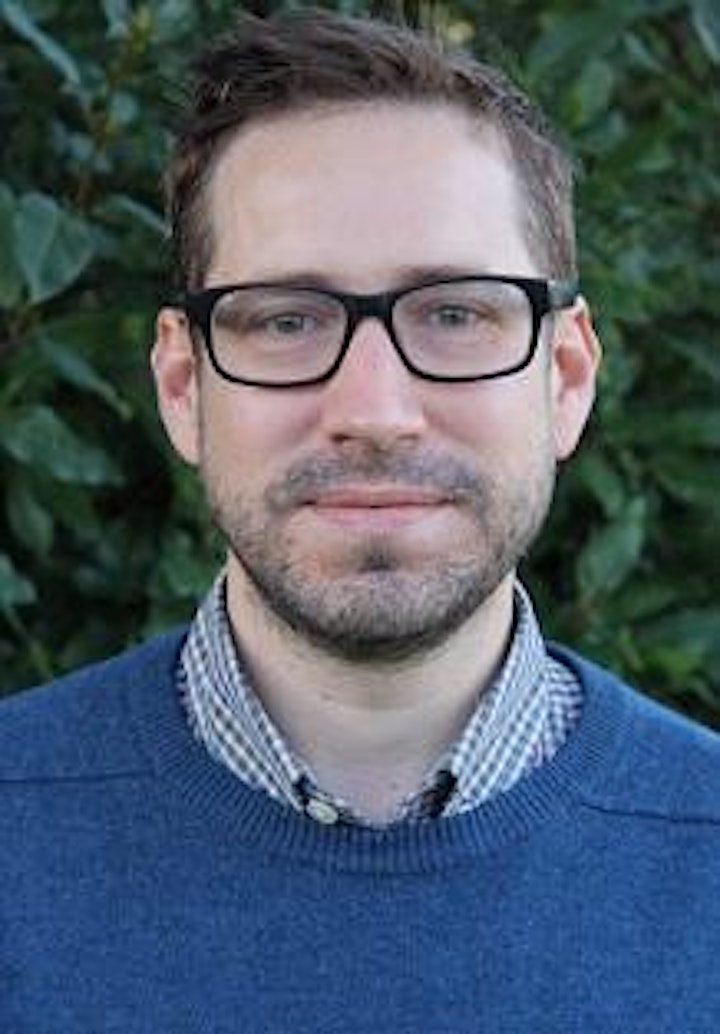 Topic: #BringBackOurGirls and Humanitarian Advocacy: Analysing Race, Gender, and Childhood in Local and Global Child-Saving Campaigns byStacey Hynd, Sefina Dogo Aliyu and Elena Gadjanova
Time: Nov 27, 2020 12:30 PM London
Join Zoom Meeting: https://Universityofexeter.zoom.us/j/93062882327?pwd=ZUw5QUk1VEppVXlmeXNxdzJnSkNSZz09
Meeting ID: 930 6288 2327
Password: 729934
About: On 14-15 April 2014, 276 teenage schoolgirls were kidnapped in northern Nigeria by Boko Haram. The hashtag #BringBackOurGirls began trending among Nigerian Twitter users, before being appropriated by Western feminists. By late April 2014, #BBOG had become a global phenomenon. Yet whilst millions tweeted their support for the 'Chibok Girls', there was no similar outcry over abducted Nigerian boys, Yazidi girls sold into sexual slavery by ISIS, or displaced/migrant children in Latin America. Why does the international community and global civil society care about some children, whilst the suffering of others goes unremarked? How and why do some humanitarian advocacy campaigns succeed in generating global or transnational concern? And does concern and outrage among transnational civil society in turn translate into effective intervention? This interdisciplinary project seeks to answer the above questions above by combining approaches from History and Political Science and taking the Nigerian and international #BBOG campaigns as its case studies. Firstly, the project explores historically how contemporary campaigns are shaped by racialized (post-)colonial legacies of previous interventions, geopolitical structural inequalities and the gendered 'politics of life' that frame human rights, as well as by tensions between global and local norms of girlhood/childhood and child rights. Secondly, it performs an in-depth framing analysis of the #BBOG social media campaign 2014-17 to interrogate what frames, tropes, and images become viral in the context of humanitarian interventions and why, and examine how structural and positional power determine which actors have oversized social media influence in the digital age. Thirdly, ethnographic interviews with Nigerian actors will unpack the intersections of race, gender, age and religious identification in shaping local responses to the Chibok abductions, highlighting how local understandings and advocacy tactics differed from the international #BBOG campaigns.