Description
'Then they separated us. We tried to say no, we applied for asylum as a couple. They say we don't have any civil evidence that we are a couple. And we're like – how can we show you any civil evidence if homosexuality is forbidden in my country?'
This Is Who I Am interweaves three first-hand accounts of LGBT+ people seeking asylum in Britain, their experiences in their own country, and on arrival in Britain, addressing the particular challenges they face. Read by members of the Actors For Human Rights network, an outreach project run by ice&fire, followed by a Q&A discussion.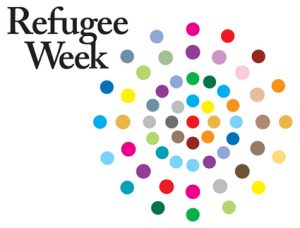 Part of Refugee Week, a nationwide programme of arts, cultural and educational events that celebrate the contribution of refugees to the UK, and encourages a better understanding between communities.
ice & fire are a company exploring human rights stories through performance. They put human rights at the core of everything they do to make accessible theatre for a wide range of audiences across the UK.
Suitable for 16+
Treat yourself to 10% off in The Left Bank cafe bar and 10% off in the museum shop when you attend an event at PHM

Part of PHM's year long programme exploring the past, present and future of protest, marking 200 years since the Peterloo Massacre; a major event in Manchester's history, and a defining moment for Britain's democracy.
This event is free at the point of booking but we ask attendees to make a cash donation at the event if they are able to do so. PHM's public programme relies on your donations
We have purposefully released more tickets than the capacity of the event to account for people who book in advance but cannot attend on the day. Please note that booking a ticket for this event does not guarantee entry. We recommend arriving early to avoid disappointment
Please contact the museum as soon as possible if you wish to cancel your booking so your place can be given to another visitor
For further information please contact the museum on 0161 838 9190 or email events@phm.org.uk