An IHSCM Digital Health Round Table Event in partnership with ORCHA.
About this event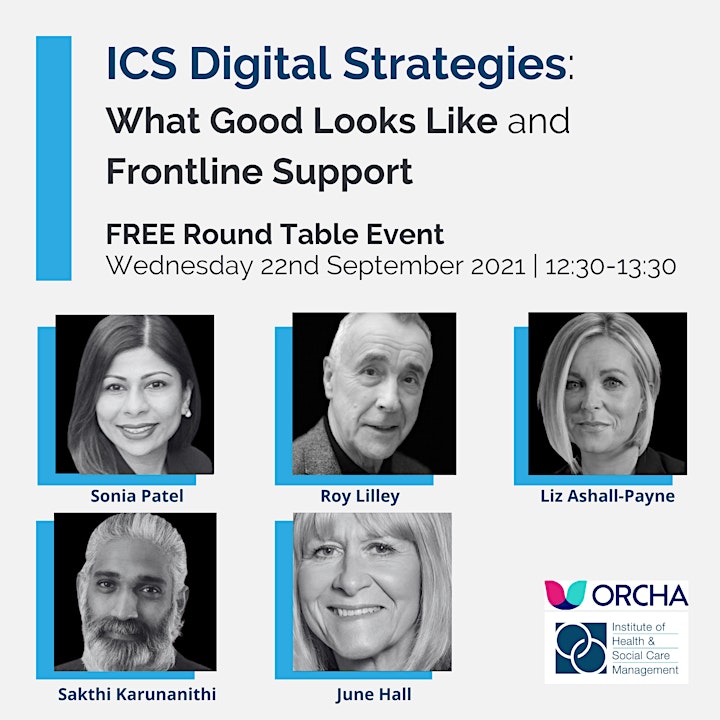 Roy Lilley meets:
Sonia Patel, Chief Information Officer, NHSX
Liz Ashall-Payne, CEO, ORCHA.
Sakthi Karunanithi, Director of Public Health & Wellbeing, Lancashire County Council
To discuss:
What does good look like?
Frontline Support
June Hall, Chair of the IHSCM Digital Special Interest Group, will also be on the panel representing our IHSCM Health and Social Care members.
In advance of attending this event, please read about the "What Good Looks Like" guidance here: https://www.nhsx.nhs.uk/digitise-connect-transform/what-good-looks-like/
This will be the critical part of the discussions.
Organiser of ICS Digital Strategies: WGLL & Frontline Support