ICT and Languages Event 2017 [#ILILC7]

Saturday, 22 April 2017 from 10:00 to 19:00 (BST)
Event Details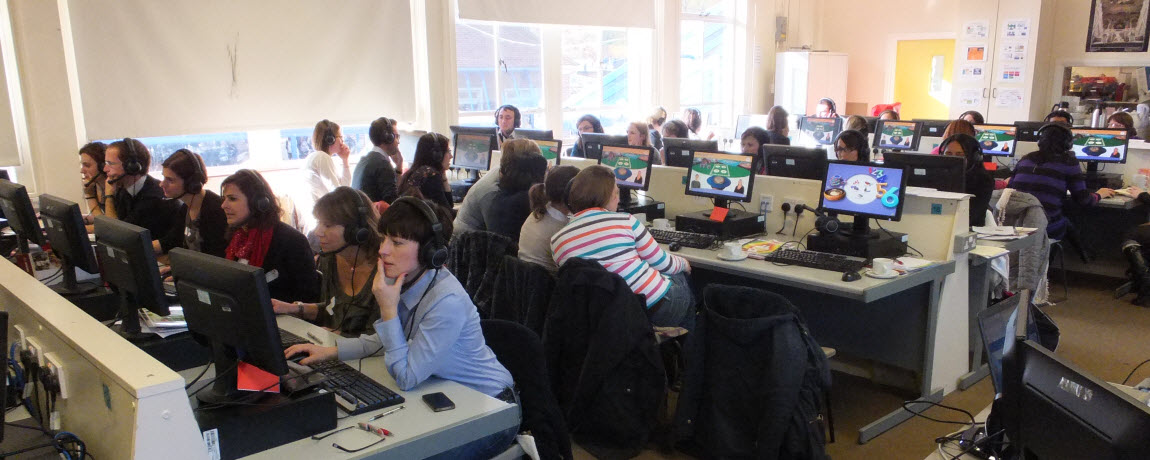 ICT and Languages Event 2017 [ILILC#7]

Latest programme viewable and downloadable here as a google doc.
Following a very successful event last year,  [follow this link for happy pictures!] we're doing it again!
All are invited to attend a free ICT day followed by a Twilight Special 'MFL Show and Tell'!  Come along to a 'hands on' experience of  a wide range of practical ideas and activities in which ICT can support language learning in and outside school, however much or little access you have to equipment and resources.  There will be something for everyone: (all sectors - all ages - all abilities - all languages)  and we especially welcome Primary teachers and  friends from all over the world!  Free refreshments for breaks and lunch thanks to our Sponsor, 'Sanako' and exhibitors. We will be accommodated in 2 computer rooms (each fitted with 34 computers with access to a wide range of software) and  classrooms with wifi access. 
We are delighted to have a superb line-up of enthusiastic speakers who will share their practice and invite you to share yours.  To see more information about who the speakers are and what they will cover,  please follow this link to see a document which is gradually being up-dated.
Here is a provisional summary:
Sylvie Bartlett-Rawlings

:

 Using iPADs in the classroom to enhance speaking and engage reluctant participants

Aurélie

Charles

:  eTwinning Aurélie
will show you around the eTwinning portal and twinspace. You will get a chance
to see what tools are available and how to find a partner to start a project. She
will show you examples of projects she has led or taken part in and you will
get a chance to register on the website.

Samanatha Clarkson

: 

Filmmaking for Curricular Attainment

. 

Samantha will take us through some techniques to integrate simple filmmaking into our lessons using tablets/iPads. If you have a tablet or iPad, please bring it along and access to iMovie will be helpful. However, some iPads will be provided.

Joe Dale:

(1)

Top Tips

(2)

One stop animation

with iMotion HD, Animator, Imgplay and Instant Sign

(3)

Now we're talking!

Using avatars and filters to promote oracy in the classroom

Serena Dawson

:

Story Workshop

Nina Elliot

: Useful apps'  Including 'The ML Team App' - an app created for the ML classses and how

it has helped communication with students and parents and ensured greater commitment to out of school learning

Ceri Anwen James: Interactive quizzing in MFL: remembering, concentrating and TL talk

Marie O'Sullivan

: Speaking and Listening - ideas for developing skills

A variety of ways in which you can make ICT work for you as you prepare for the new GCSE.

Judith Rifeser

:

'Using ICT to teach grammar in the target language'

.  Judith will show some film examples and also show a way to do multiple choice answers
checks (for GCSE prep for example) with the use of students' phones.

David Shanks

:

'Duolingo and Plickers!'

.  Familiarising yourself with Duolingo and its latest features. How to set it up in your school including competitions and Chatbots.

Plickers in the classroom for reliable AfL
We have several exhibitors whose products you can browse in the breaks.  Thanks to Halsbury Travel, suppliers of our delegate bags!
Sanako - ThisIsLanguage - HalsburyTravel - Bili - Languagenut - Connect Studies - Beelingual -Vocab Express - Brilliant Publications Ltd - Sing In French Ltd
There will  be a chance to get involved in an exciting new ICT project about to be launched by LINGUASCOPE who wil be providing free posters!
Book as soon as you can! 
Places are limited to 100.  To help us  to prepare the programme and the refreshments, we need to know in advance if you are coming.  We are asking people to pay £25, and this will be refunded in full if you attend or if you let us know at least 5 days prior to the event that you cannot come.  [We hope that this will mean that places and food are not wasted].  Sorry, but we do not process invoices.  If it is impossible for you to pay by credit card, please send a cheque payable to 'ALL London Branch' to Helen Myers, The Ashcombe School, Ashcombe Road, Dorking, RH4 1LY, to reach this address by Tuesday 18th April.  The cheque will be returned to you at the event.
The rationale for our low pricing is that we need to be committing in advance to the venue and refreshments, so it is not possibe to issue a refund other than if you attend.
Venue: The Ashcombe School Bradley building, is very easy to get to, and you do not have to go via London.  If coming by car, follow signs to Main Entrance.  If walking from station, walk up Ashcombe Road and follow signs from the Bradley Building entrance (the first entrance).. If coming by car, please access the school via the Croft Avenue entrance (directly off the A24, opposite Dorking station) and park on the signed court area.
Routes and approx journey times:
50 minutes on a stopping train from Waterloo or Victoria - then 3 minutes' walk from the station
25 minutes from Gatwick (direct train route)
Direct trains from Guildford (20 minutes)  and Reading (1 hour) (so avoiding need to go via London)10 minutes from M25 Junction 9 turn off for Leatherhead (Saturday less busy!)  Lots of free parking at school. 
Accommodation: There is a variety of accommodation available nearby, for example The Travelodge (one star), the Mercure, White Horse (three star) and The Linclon Arms which is across the road from the school. There are links to accommodation on the Dorking Tourist site here.  Groups may find it cheaper to book with Airnb or House Trip .  As the school is immediately opposite Dorking main station and Dorking Deepdene, it would be easy to commute from stations on the same line e.g. Leatherhead, Reigate, Redhill, Guildford. If you would like to 'advertise' for a room mate or car share, feel free to use this document.
Provisional Programme
SATURDAY 22/4/17 Arrive any time after 9.30 am at Bradley entrance and catch up with colleagues / see the exhibition over a coffee before we start sessions at 10.00.  There will be an exhibition from sponsors.  Sessions will be available until approx 4.30.
SATURDAY EVENING 5-7.30 pm: Come to a 'show and tell' social for as long asd you can stay, order a pizza take-away if you like and then go on to somewhere to socialise later if you can stay on.   You can just listen to others' teaching tips (ICT or non-ICT.. we are hoping for some songs and games!), or offer to contribute your own.  There will be no pressure - no strict timing - we want to encourage as many people as possible to participate!

Your hosts for the day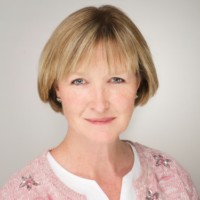 Joe Dale, ICT Independent Consultant
Helen Myers, ALL London Chair, Assistant Head & ML Teacher at The Ashcombe School

ALL London are very grateful for the generosity of the venue, sponsors and speakers. This event can be free, as many people as possible can attend and thus be tempted to join this unique and important subject association.   By being a member of ALL you receive three glossy magazines a year, a regular email newsletter, you have access to superb online journals, and you are supporting the organisation representing Modern Language teachers.  Follow this link to join online.
When & Where

The Ashcombe School
Ashcombe Road
RH4 1LY Dorking
United Kingdom


Saturday, 22 April 2017 from 10:00 to 19:00 (BST)
Add to my calendar
Organiser
We are the London branch of the national  Association for Language Learning. (ALL)  See our website for full details and join the Yahoo mflresources group which we moderate for on-going discussion and sharing.
We organise regular London-based events throughout the year for local members to encourage close and sustainable networking between  people.  We are inclusive!  Although we strongly encourage people to join ALL which supports work done at a national level,  our events are open to all those who care about language learning, and we love it when people join us from other parts of the country (or the world!)
Our local events  complement events organised at a national level.   An enthusiastic and lively committee plans the  events  as shown by the online diary.  Please  contact us for further information in any way which suits you best.