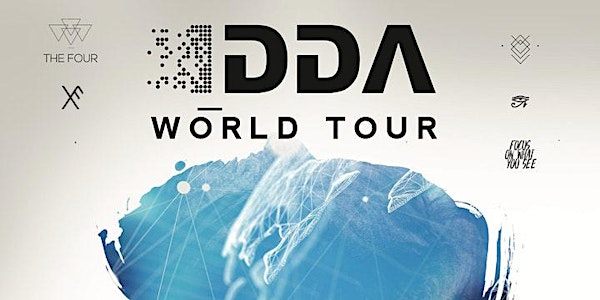 IDDA DIGITAL DENTISTRY Masterclass World Tour - REYKJAVIK, ICELAND
Location
Hilton Reykjavik Nordica
2 Suðurlandsbraut
108 Reykjavík
Iceland
Refund policy
Contact the organiser to request a refund.
Eventbrite's fee is nonrefundable.
IDDA Digital Masterclass World Tour! REYKJAVIK, ICELAND DAY 1: DIGITAL SMILE DESIGN & 3D MOCKUPS REYKJAVIK, ICELAND DAY 2: 3D PRINTING
About this event
IDDA Digital Masterclass World Tour!
The IDDA are running Digital Masterclasses world wide.
These are taking place in the following countries with more to be announced soon!
ICELAND
FREE IDDA 3D PRINTER FOR ANYONE BOOKING BOTH 28th and 29th AUG TRAINING DAYS!
N.B. All training includes perpetual online training through the IDDA World Tour education page.
This will give you online lectures, tutorials, networking and more to enable you to recap this course at any time on any platform as your digital dentistry evolves!
For more information on the course and the online access you receive after, please visit the link below but purchase your choice of tickets via this eventbrite page. You will automatically gain acces..
https://www.digitaldentalacademy.ac.uk/course/iddaiceland
To read what is being covered on which dates, please read on; (SEE PICTURES BELOW FOR FULL BROCHURE)
REYKJAVIK, ICELAND DAY 1:
Sat 28th Aug 2021 - DIGITAL SMILE DESIGN & 3D MOCKUPS - £750
- FREE TOOTH LIBRARIES
Introduction to Digital Guided Smile Concept Design
- The Patient Journey with Photography, 3D Printing, Preps, Materials Surface Texture
Aims
- Understand the guided smile concept (GSC)
- Understand how to use GSC in predictable smile makeovers
- Understand how to produce natural surface texture
- Utilize software and teeth libraries to make smile makeovers predictable
- Understand the use of software to design mockups and models
Objectives
After this course you will be able to :
Successfully design and produce a smile design
Confidently present a simulated outcome to your patients Correctly select the appropriate material for the clinical case Successfully bond veneers and all ceramic crowns
Produce award winning photos of smile makeovers Successfully market your smile designs
SATURDAY 28th August 2021
Morning :
Introduction to Guided Smile Concept
Overview of of the 2D mockup process using Smile Designer Pro
Overview of using 3D mockup using ExoCAD demonstrating the clinical advantages Crown lengthening, material considerations, and case selection
Lunch
Afternoon :
Benefits of Same Day Dentistry
In-house milling and introduction to clinical workflow and surface tecture Photography and how to promote your cases
REYKJAVIK, ICELAND DAY 2:
Sun 29th Aug 2021 - 3D PRINTING FOR DENTISTS & TECHNICIANS
- FREE 3D PRINTER
Aims
Understand 3D printing and its applications in Dentistry Understand how to use your 3D printer in practice Utilize software to make printable objects
Use software to design mockups and models
Objectives
After this course you will be able to :
Successfully use a 3D Printer
Successfully print study models
Successfully design and print your own mockups Successfully produce Surgical Guides
SUNDAY 29th August 2021
Morning
Introduction to 3D Printing
Setting up your new printer Introduction to Meshmixer
How to clean up a DIOS scan for Printing Prepping a model to print in Meshmixer
Making a printable model in Exocad
Nesting Software /Setting up your print in the software:
CHITUBOX SOFTWARE
• Resin Profiles
• Supports
• Slicing and exporting the print files
Lunch
Afternoon;
Overview of different printing technologies in Dentistry Chairside Printing Applications in Dentistry
Different Resin Types and applications Virtual Extraction in Meshmixer
Virtual Extraction in Exocad
Single Tooth waxup in meshmixer Anatomical Digital Waxups in Exocad
PACKAGES FOR DAY 2 INCL FOR FREE:
(DAY 2 Available as Part of Packages Below;
1) IDDA Spartan Laptop, Standalone ExoCAD DSD & Model Maker (No other CAD functions) £2750 plus eventbrite fees
OR
2) IDDA Spartan Laptop, ExoCAD Ultimate Flex Licence £6495 plus eventbrite fees
OR
3) IDDA Spartan Laptop plus ExoCAD Ultimate Perpetual Licence - £11595 plus eventbrite fees
OR
4) IDDA Spartan Laptop PLUS Medit i700 Intra-Oral Scanner) - £17495 plus eventbrite fees
(Please contact info@digitaldentalacademy.co.uk to make payment for tickets via BACS if you choose)
Scroll down to the pictures to read the brochure and events.
All of the IDDA Masterclasses will also also be accepted towareds IDDA Digital Master Accreditation
Digital Master Accreditation Explained
The ONLY Accreditation pathway that also provides a Level 7 PGCert in Advanced Digital Dentistry
Do you already work with digital technologies in the Dental Laboratory or in Dental Clinic? Would you like to learn more and be recognised for the excellent clinical skills you achieve? The IDDA Digital Master Accreditation can help you.
The Digital Master Accreditation process has been designed to allow digital dentists and technicians to demonstrate that they have the ability to diagnose, plan and execute digital workflows and treatment of patients with the highest amount of care and precision to competently use these technologies and tools to benefit patients with the highest standard. 
Accreditation involves the completion of the following pathway and is only open to active IDDA Members;
1) Completion of three of the IDDA Masterclasses.
2) Submission of TEN clinical or laboratory cases. Case submissions will be invoiced at £150 per case.
3) A final online viva discussion of a case following questions and presentation of the case from examiners. 
This will lead to candidates receiving;
– A DIGITAL MASTER Accreditation Plaque
– A Level 7 PGCert in Advanced Digital Dentistry from the IDDA accredited through Eduqual worth 60 Level 7 Credits.
– Listing on IDDA.org as an "Accredited Member of the International Digital Dental Academy".
– Exclusive use of the IDDA Digital Master Logo
– An exclusive IDDA Digital Master T-Shirt
– An exclusive IDDA Pin Badge