Description
Being your own boss and starting something you care about sounds like the dream, but it's hard to know how to start and what to work on.


To get you on the entrepreneurial route, we've designed these mini-workshops during which we'll be delving into idea generation, idea selection and the first steps to launching your idea.
If you're curious about starting your own thing, come along to meet likeminded escapees and kickstart your business.
---
How to pick the idea to launch -

Tuesday 9th May


Have too many ideas you don't know which to run with?
If you're an 'ideas person', that's great. But it can create a pretty problematic kind of paralysis.
In this evening workshop we'll be cutting through the noise, distractions and assumptions to find the right business idea for you.
This evening workshop will help you:
- Quickly test any assumptions you have for each idea you have
- Develop 'your good idea criteria' and how it can help you refine your options
- Carry out your resource check and get clear on what's available to you
- Investigate the trends & timing related to your ideas
---
The workshop will start at 7pm sharp and will run to 8:30pm. Drinks will be available from the bar so come down, grab a beer and get chatting.
We'll also share more information about our upcoming Idea Accelerator programme, with opportunities to ask questions and meet the team. Get a feel for a what the Idea Accelerator is all about, while learning some of the core concepts to set your idea up for success.
Your workshop facilitators for the evenings:


DOM JACKMAN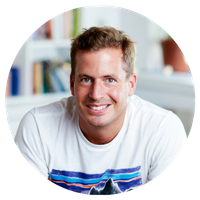 Dom co-founded Escape The City in 2010 after six years as a frustrated Management Consultant at Ernst & Young, with too many ideas and no idea how to launch them. His startup superpowers include: user journeys, tech for non techies, lean methodologies, customer development and crowdfunding.


BEN KEENE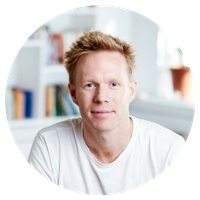 Founder of Tribewanted (crowd-funded eco-communities), Ben has led four Startup Tribes and is a business advisor at Virgin Startup. His startup superpowers include: helping people turn pub ideas into actual startups, building purposeful communities and hacking online projects together in a very short amount of time.