Description
What we'll be learning:
Blockchain as a concept vs applied use
A discussion of blockchain fundamentals and the law. The difference between the blockchain and its application as part of a "blockchain technology" e.g. bitcoin, blockchain for IP, blockchain for healthcare.
Ownership of blockchain technology
Similarities of blockchain technology ownership to ownership of software. The effects of distributing blockchain technology as open-source software, freeware or proprietary software. How to protect ownership of blockchain technology: copyright, patents and distribution.
Data set ownership
How ownership of data sets is generally protected. Does this in effect just mean controlling the data? Copyright in data sets and data sets as confidential information. Impact of GDPR on data sets containing personal data.
How to think about ownership and control of data sets and the blockchain
What happens legally when you put data on a public blockchain? Will you lose "ownership"? Closed blockchains and ownership of data when the blockchain is under central control.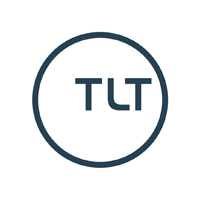 TLT
TLT is a full service commercial law firm built on ambition, innovation and a dedication to client service delivery. We have a specialist team of experts advising investors on their investment into early stage ventures as well as the early stage ventures and entrepreneurs seeking investment, whether through equity, venture debt, convertible loan notes or crowdfunding/peer-to-peer lenders. We are leading advisers to those ambitious businesses looking to scale up and achieve rapid growth.