Description
What will we be covering?
Patents basics and requirements
Covering the purpose of patents, their duration and what rights getting a patent gives you. An overview of patent criteria in the UK and EU. A look at the pros and cons of obtaining a patent and likely costs to obtain and maintain a patent.
Patents in the UK
UK Patent Act and exclusions, what they mean for potential software patents: "computer programs", "mental acts", "mathematical method" and "presentation of information". Some examples of successful software patents.
UK approach to software patents
Discussion of the four-step approach and recent UK cases and guidance on software patents e.g. HTC Europe v Apple (Apple's multiple simultaneous touch-sensitive screen).
EU and US approach to software patents – how do they differ from the UK?
EPO's "any-hardware" approach in Hitachi. Recent EPO case law and practice statement on examination of computer-implemented inventions. The standard in the US since Alice Corp. v. CLS Bank International.
Practical advice
Summary of current status of patents in software: what can and cannot be patented. What should you do if you're looking to patent software?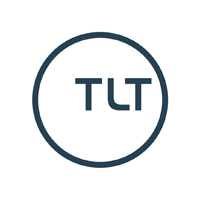 TLT
TLT is a full service commercial law firm built on ambition, innovation and a dedication to client service delivery. We have a specialist team of experts advising investors on their investment into early stage ventures as well as the early stage ventures and entrepreneurs seeking investment, whether through equity, venture debt, convertible loan notes or crowdfunding/peer-to-peer lenders. We are leading advisers to those ambitious businesses looking to scale up and achieve rapid growth.