Ideas Cafe presents 'From Australia to Zimmermann'

Wednesday, August 7, 2013 from 6:00 PM to 8:00 PM (BST)
Event Details
Following the start of World War 1, one of the first acts by the British was to cut Germany's undersea telegraph cables. Germany was left with just one cable, but even that was under British control: any message sent through it could be intercepted and read by Britain. The impact of this was felt later in the war with the British interception of the controversial Zimmermann telegram in 1917. In return, Germany tried to destroy Allied telegraph cables in the Pacific and Indian Oceans by attacking telegraph stations and cables at Fanning Island and the Cocos Islands in late 1914. These attacks by Britain and Germany marked the start of the "cable wars" which continued throughout the war and demonstrate the strategic importance of the newly completed global telegraph network.
With Dr Liz Bruton, Postdoctoral Researcher "Innovation in Combat: telecommunications and intellectual property in the First World War", University of Leeds and the Museum of History of Science, Oxford
Half price museum entry from 4:00pm, free entry to talks only from 6:00pm (talks begin 6:15pm).
Light refreshments are served during the evening for which the museum invites a small donation.
For a taster of Porthcurno Telegraph Museum, click here to watch our 2-minute digital postcard >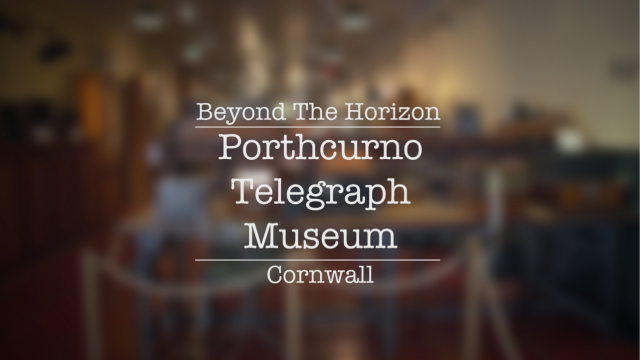 What is Ideas Cafe?
Ideas Café is a schedule of free social events that explore a diversity of fascinating subjects in an informal setting. Speakers come from all backgrounds and subjects can cover local and global history, science, technology and the natural world. The audience is free to contribute their own ideas or questions, or simply to sit back and enjoy the discussion. Bring friends, relax with wine and nibbles, and enjoy an inspiring evening of stimulating conversation and discovery.
Praise for recent Ideas Cafe events:
"Very informative, yet informal! Excellent, in-depth knowledge backed up by good audio-visual and pleasant, helpful staff. Well done!" M. Newman, June 2013
"What a brilliant speaker. So interesting, knows his subject and very interesting to listen to." S. Easterbrook ,June 2013
"Very enjoyable presentations. More please!" D.Rayfield, March 2013
"Really excellent- I didn't know you ran these events until this week - will look out for more." N. Saunders, March 2013
When & Where

The Clore Learning Space, Porthcurno Telegraph Museum

TR19 6JX Penzance
United Kingdom


Wednesday, August 7, 2013 from 6:00 PM to 8:00 PM (BST)
Add to my calendar
Organizer
Porthcurno has a unique historic provenance; this is where the undersea telegraph cables that linked Britain with every corner of the world came ashore. The valley was the hub of international communications from 1870-1970 and also a training college for the communications industry until 1993. Porthcurno was the biggest and busiest telegraph cable station in the world, and is now home to an award-winning museum.

Porthcurno Telegraph Museum holds a designated collection of global significance, housed in the Grade II listed Edwardian buildings of the training college and the WW2 tunnels that safeguarded Britain's international wartime communications from enemy attack. We tell the story of the telegraph and early wireless; how the technology shaped the world and influences the way we live and communicate today.
Gold winner: small visitor attraction of the year 2012 - Cornwall Tourism Awards
Bronze winner: small visitor attraction of the year 2013 - South West Tourism Excellence Awards
For more information visit www.porthcurno.org.uk