Description
Lochaber Chamber of Commerce Ideas Week 2016, in association with West Highland College UHI and The Oban Times, powered by No Fuss Events and hosted by The Moorings Hotel
The Lochaber Chamber of Commerce Ideas Week Dinner 2016 sponsored by Twin Deer Law featuring special guest Fraser Doherty and the winner of Dragon's Glen 2016!
Hosted by the Moorings Hotel, the chamber is delighted to announce our 3 course Ideas week dinner featuring special guest Fraser Doherty as the after dinner speaker.
"My story shows that what can start as a passion, with love and hard work, can grow into something amazing. Something that changes your life."
Fraser Doherty started his incredible business career at the age of just fourteen. After being taught how to make jam in his Grandmother's kitchen in Scotland, he came up with a way of making jam 100% from fruit. At sixteen, he presented his brand, SuperJam, to Waitrose and went on to become the youngest ever supplier to a major supermarket.
SuperJam has since grown into a company that has sold many millions of jars through thousands of supermarkets around the world. As well as being a commercial success, the business has invested in successful charitable projects - running hundreds of free tea parties for the elderly in Europe, Korea and Australia and setting up community beehives in the UK and Korea.
Fraser has been commended by the Prime Minister at Downing Street, by HRH Prince Charles and was recently awarded a medal (MBE) "for services to business" by The Queen. He has shared his incredible story at more than 500+ conferences in 27 countries around the world, as well as in his best-selling books SuperBusiness - published in UK, US, Australia, Korea and Japan and The SuperJam Cookbook.
He regularly lectures Entrepreneurship at universities around the world, including London Met. where he is their youngest ever Visiting Professor.
In addition to Fraser there will be a drinks reception spectacular three course dinner (menu TBC) and the announcement of the Dragon's Glen 2016 winner. Dress code: Black tie.
---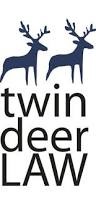 Twin Deer Law is a niche law firm, specialising in the interests of businesses and business people. The team acts for businesses large and small, in every industry sector, throughout the UK.
Twin Deer Law provide the full range of commercial legal and business advisory services across every business sector and industry.
construction and development
manufacturing - including food and drink
aquaculture, fishing and agriculture
estate, land and renewables
transport and logistics
professional services
technical training
charities and community trusts
We also provide, directly or through partners, the full range of private legal services to business owners, offering a focussed and unified oversight.
---
Tickets are priced at £37.50 and early booking is advised.
To book your tickets visit: https://www.eventbrite.co.uk/e/lochaber-chamber-of-commerce-ideas-week-dinner-2016-tickets-27190761299?aff=eac2