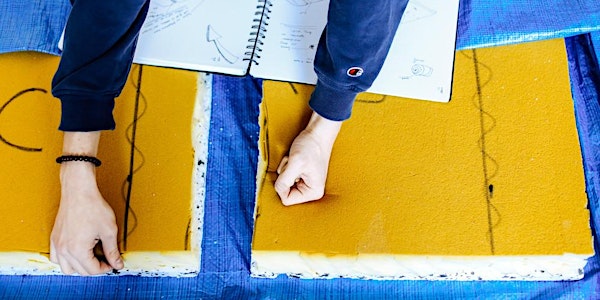 Identifying, Connecting and Creatively Engaging with Audiences
Learn about your audiences and how to engage with them in meaningful and valuable ways.
About this event
Overview
This event is part of Activities Week at UAL, a week-long programme of events taking place from 7–11 February, which includes fun workshops and professional development for students focusing on developing their skills, practice and networks.
In this session you can:
Learn about your audiences and how to engage with them in meaningful and valuable ways
Develop transferable skills for your career and employability
Observe, unpick and reflect on your own and others' creative practices
Collaborate purposefully with others
Earn money whilst gaining experience
In this collaborative training and mentoring project, we will investigate how the varied practices of UAL students and graduates can be explored and reflected upon to devise, develop and implement high-end creative engagements across a variety of audiences.
Participants will audit their own existing skills to develop their potential through skills audits/reflection and interrogate ways of communicating creative practice to wider audiences through meaningful experiences.
Who is this for?
Current Camberwell, Chelsea and Wimbledon students at UAL.
Anyone interested in developing audience-engagement skills within various fields. These might include, but are not exclusive to - formal teaching, gallery facilitator, community artist, arts for health practitioner, product or social design practitioner, digital engagement facilitator, public workshop facilitator, interactive artist/curator, art historian.
Aims
To develop participant skills and knowledge in the development of activities and events to engage a diverse range of audiences with creative practice.
To develop professional behaviours, autonomy & accountability
Objectives
To provide students and graduates with the capacity and professional capability to undertake audience engagement and participation in creative learning through their own practice or that of others.
To provide opportunities for students and graduates with competencies that meet the needs of employers.
To develop and manage innovative projects safely and effectively
To communicate learning effectively
Are you interested in engaging other people in your creative practice and working collaboratively with diverse audiences? In this intensive training and mentoring project, we will discover more about identifying, developing and sharing your practice with different audiences in innovative, effective and meaningful ways. As well as learning more about yourself and how to connect your practice with your audiences and developing a passion for working with people, you'll also learn more about the practical, legal, ethical and financial aspects of running workshops or engaging with audiences to generate income for you – both before and after you graduate.
Programme:
1. Pass It On, Give It Back, 7 February, 10am – 12pm
Why engage? Innovate, don't replicate.
Audiences: how to identify, develop and engage.
What makes a meaningful engagement?
2. How to Collaborate, 8 February, 10am – 12pm
How to work with other people without arguing with anybody.
Who has The Power?
How not to be a teacher.
3. What Have You Got? 9 February, 10am – 12pm
Values and Skills self-audit.
Self-reflection and analysis.
4. Out of the Ordinary 10 February, 10am – 12pm
How to create exciting and meaningful engagements.
Their needs, not yours.
Online vs real life.
5. The Fundamentals 11 February, 10am – 12pm
Safeguarding, risk assessment, project management, project planning & time management.
Leadership for introverts.
Becoming professional and making a living.
About the presenter
CLARE KNOX-BENTHAM is a Creative Arts Educator & Business Advisor/Coach; an artist, and a passionate advocate for engagement with creative practice. Clare been teaching for over 20 years and been coaching and mentoring creative practitioners in how to make a living for over 10 years.
Clare has worked in community outreach and set up numerous projects for creative engagement for all age groups and communities both in the UK and internationally. She has also been director for graduate incubation spaces and communal studio spaces for artists and makers; and set up physical retail spaces selling student and graduate work.
She is a practicing artist/designer exhibiting and selling work nationally and internationally. She has worked with a variety of organisations and artists including The Crafts Council, The British Council, The Design Trust, National Intellectual Property & Creative Industries, Oi Kabum (Brazil), The Guerilla Girls, National Society for Educators in Art & Design (NSEAD), Textile Research Centre and artist Susie MacMurray amongst many others.