Identifying the Security Threats Faced by Law Firms
Description
Join ourselves and Mimecast as we Identify, present and discuss the latest security threats faced by law firms.
Speakers
Rowan Troy, Six Degrees Group, Security Solutions Director

Saiyid Noor, Mimecast, Technical Consultant

What will we be discussing?
We shall be identifying the latest advanced threats faced by law firms
Why are phishing attacks, impersonation attacks and ransomware so successful? And how law firms can help combat the problem
Bringing early case assessment and e-discovery in the 21st Century
How will you manage subject access requests and the rights to erasure, data portability with the GDPR in place?
How to help law firms devise business continuity and mobility strategies
Building in resilience to your infrastructure to keep lawyers online without the burden of more costly hardware.
---
Speaker profiles
Rowan Troy, Six Degrees Group, Security Solutions Director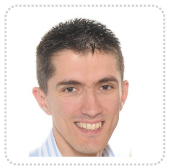 Having worked in the Managed Services Provider space for 15 years, Rowan now heads up the Security practice at Six Degrees.
Rowan worked at Insite, the latest acquisition to the Six Degrees group, for 13 years with a particular focus on Security and Risk Management. That expertise is now driving the growth of the Security practice within all the verticals that Six Degrees are heavily entrenched in including legal, finance, retail, manufacturing and public sector.
Fun Fact: Rowan's other passion in life is music and has played guitar for 20 years and has gigged extensively.
Connect with Rowan on LinkedIn here
----------
Saiyid Noor, Mimecast, Technical Consultant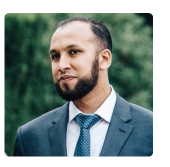 Saiyid Noor is Senior Technical Consultant for Mimecast, helping make email safer for 30K+ organisations today.
Saiyid holds a Bachelor of Science Degree in eCommerce from Brunel University and has recently become GDPR F Certified. He has over 10 years' experience working in IT and is now responsible for the presales engagements of mid and large enterprise organisations covering all verticals, emphasising the need for cyber resilient strategies that not only helps to protect organisations but also enable them during and after an attack. Saiyid is a frequent speaker at Industry Events across Europe to audiences of all sizes and is passionate about highlighting and tackling the threats we all face today.
Fun Fact: Saiyid's initial passion for fighting crime has seen him on the streets of London as a Police Officer.