Location
Fenton House
Hampstead Grove
London
NW3 6SP
United Kingdom
A weekend of talks, debates, music and merriment in the idyllic setting of Fenton House.
About this event
The Idler is once again taking over Fenton House and Gardens in Hampstead for three days of philosophy, husbandry and merriment.
The Idler Festival 2022 takes place 8-10 July in the glorious surroundings of a seventeenth-century mansion and walled gardens.
Speakers, musicians, dancers, comedians, philosophers, beekeepers, agony aunts, surrealists and cartoonists will include:
Jarvis Cocker, comedians Sally Phillips and Arthur Smith, surrealist Glen Baxter, novelist Margaret Drabble, artist Lauren Child, political theorist Lea Ypi, Idler editor Tom Hodgkinson, philosophers Oliver Burkeman and Mark Vernon, zoologist Lucy Cooke, playwright and actor Ben Moor, journalist Rowan Pelling, historian Matthew Green, story teller David Bramwell, classicist Harry Mount, beekeeper Bill Anderson, dancing master Oliver Broadbent of the Mudflappers and our wandering minstrel Will Summers.
Tickets
Early Bird Tickets: £115 plus fees
Second Tier Tickets: £125 plus fees
Full Price Tickets: £130 plus fees
Friday Tickets: £40 plus fees
Saturday Tickets: £60 plus fees
Sunday Tickets: £50 plus fees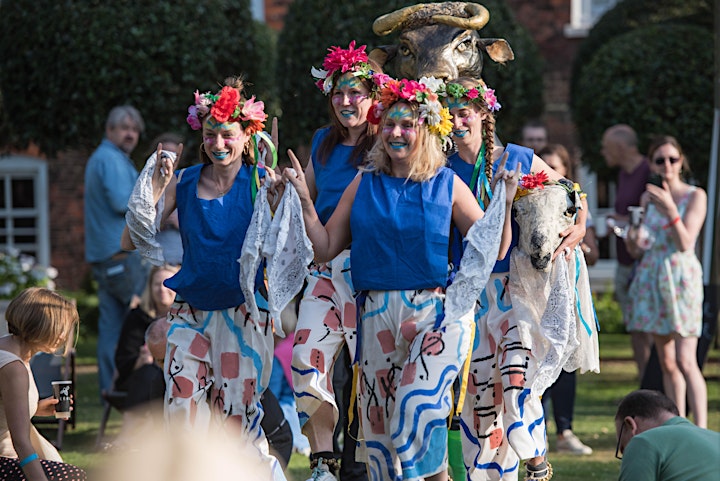 This is what attendees said about the last Idler Festival:
"A wonderful weekend… The Idler hosts and volunteers were absolutely delightful... An event that expanded my mind and made me re-evaluate so much in my life"
"A soul-soothing bucolic haven of unexpected loveliness"
"A lovely day… Relaxed and imbibed with calmness and a sense of purpose"
Member only early bird tickets are available now for just seven days.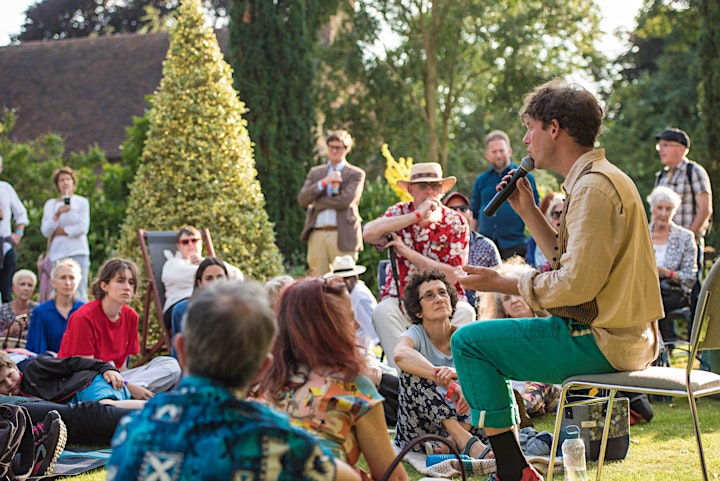 USEFUL INFORMATION
Location: Fenton House is a brick mansion with a walled garden built for a wealthy merchant in the 17th century. It houses the Benton Fletcher collection of harpsichords, 17th-century needlework, a ceramics collection featuring Chinese and 18th-century pieces, formal lawns, a sunken rose garden, yew hedges, a 300-year-old orchard and a working kitchen garden. It was given to the National Trust by the last owner Lady Binning in 1952.
Address: Fenton House, Hampstead Grove, Hampstead, London NW3 6SP
Times:
Friday: 6pm – 9pm
Saturday: 11am – 11pm
Sunday: 11am – 7pm
Please note, these times reflect the programme with some events taking place off-site. Fenton House is open from 6pm – 9pm on Friday and 12pm – 7pm on Saturday and Sunday.
Nearest tube: Hampstead Underground Station
Parking: Limited on-street metered parking Friday/Saturday. No parking restrictions on Sundays
Accommodation: The Idler Festival does not offer overnight accommodation.
Workshops: Some workshops and activities with limited spaces will be subject to additional booking fees. Booking will open to all ticket holders one month before the festival.
Children's Tickets: We offer half-price tickets to under 16s. Call 0203 176 7907 to book. Please note, there are no children's areas at the festival and no events aimed specifically at children. Older children may enjoy the talks. Families with babies are welcome and will find plenty of quiet spots in the garden. Children under the age of 5 go free.
Dogs: There are no dogs allowed on the Idler Festival site (apart from registered guide dogs).
Disabled Tickets and Access: The Idler Festival welcomes deaf and disabled guests and we're working hard to ensure that we are as accessible as possible to everyone. We operate a 2 for 1 (free personal assistant ticket) for eligible guests. The types of supporting documentation we accept are as follows: DLA/PIP letter or equivalent (dated within the last three years) / A verifiable medical professional's letter / D/deaf or blind registration / The Access Card / Blue Badge + Photo ID. Please contact mail@idler.co.uk or call 0203 176 7907 to find out more.
Accessibility:
Building – there are two steps to the entrance which provides access to the Dining Room and bookshop; a ramp is available.
Grounds – there is an accessible route around the upper walk and south garden which provides access to the Main Stage.
Terms and Conditions:
Festival tickets are fully transferable. This means if you are unable to attend an event or course you have booked, then you may pass your ticket on. Please contact us at mail@idler.co.uk with your details and the details of the person to whom you would like to transfer your ticket(s).
If you would like to cancel a ticket, we accept cancellations for up to 28 days before the festival, refunding your money in full. Fewer than 28 days before the festival and we shall not be able to offer a refund.
If the event is cancelled or rescheduled as a result of Covid-19, you will be entitled to a refund or you can transfer your tickets to a future date.
For more information about the Idler Festival, click here.