IEC GM: Moderated networking session - 5G newest developments with Mike Wood
About this event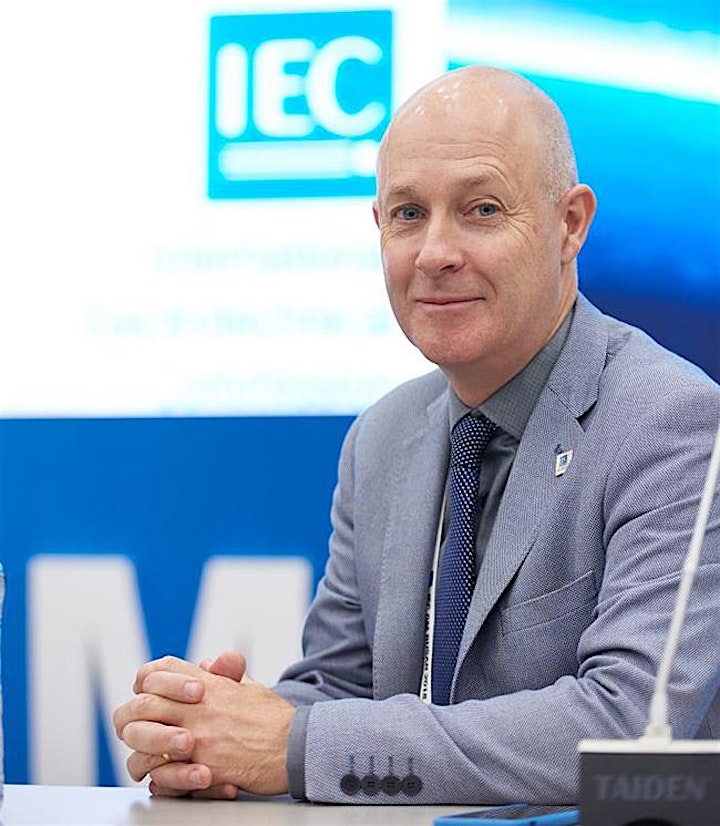 5G newest developments with Mike Wood
5G will transform the way we live and work by connecting not just people but things in the so-called Internet of Things. It will mean smarter motorways and smarter factories, as well as being able to control your car, home and pretty much everything else from a single device.
• How safe is 5G?
• To what extent is 5G going to be a major game changer?
• How has the IEC been preparing for 5G?
Register to participate in an interactive Q&A session with Mike Wood about the importance of 5G for digitalization and to find out more about the IEC contribution.
Mike Wood has been heavily involved in the roll-out of 5G in Australia, and also chairs IEC Technical Committee 106, which deals with safety testing standards for mobile devices, base stations and wireless communications systems.
This networking session will be live-streamed, recorded and made available on the IEC Facebook page here.
Scroll down for all events in this series.
About this event series:
IEC GM: Moderated networking session – Meet and discuss your favourite topic with world renowned experts
During the virtual IEC General Meeting, we are organizing moderated networking sessions. When you register, you can also submit questions that will be submitted to these globally renowned experts. Let us also know if you would like to be considered for the live-discussion on Zoom (places are limited to up to 12 active Zoom participants).
If you are among the selected participants, we will send you a Zoom link via email (don't forget to check your Junk mail and trash folder). If you don't receive a Zoom link, you are invited to watch the event on the IEC Facebook page or in the IEC Facebook live events area where you will also be able to comment.
Note: Roundtable discussions may only be live-streamed.
We look forward to welcoming you online. Take care and stay safe.
Check out other events in this series:
Cyber security OT vs IT with Frances Cleveland
SDGs, a decade of action - networking with Vimal Mahendru
Risk and quality management with Chris Agius
Enabling the circular economy and material efficiency with Solange Blaszkowski
5G newest developments with Mike Wood