IEC GM: Moderated networking session - Cyber security OT vs IT
IEC GM: Moderated networking session - Cyber security OT vs IT with Frances Cleveland
About this Event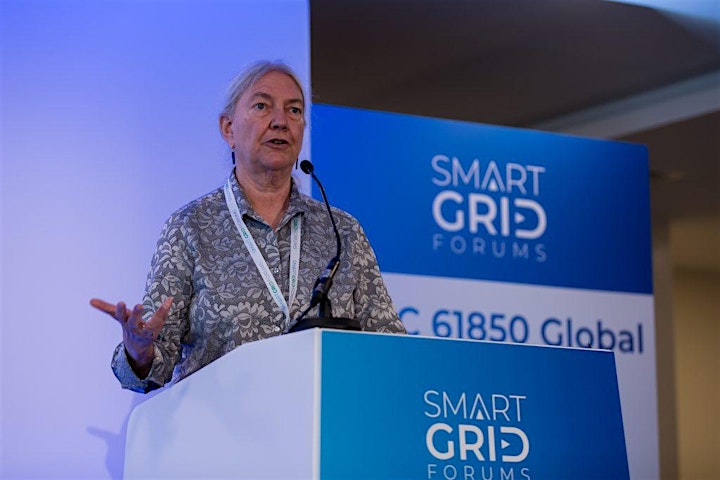 Cyber security OT vs IT with Frances Cleveland
Critical infrastructure, ranging from power stations and manufacturing plants to traffic lights, are coming under increasing attack from both outside and inside. Part of the challenge is that too often cyber security is still considered a purely information technology (IT) issue, while operational technology (OT) must be taken into account for cyber risks affecting industrial systems.
• What are the biggest threats?
• What is the difference between IT and OT from a security perspective?
• What role do IEC Standards and conformity assessment play in cyber security?
Register to participate in an interactive Q&A session with Frances Cleveland about cyber security for industrial control systems.
Frances is a member of TC 57: Power systems management and associated information exchange, where she is active in several advisory and working groups, including as Convenor of WG 15 on data and communication security. In addition, she is a member of working groups in SyC Smart Energy and TC 69: Management of Electric Vehicles charging and discharging infrastructures.
This networking session will be live-streamed, recorded and made available on the IEC Facebook page here.
Scroll down for all events in this series.
About this event series:
IEC GM: Moderated networking session – Meet and discuss your favourite topic with world renowned experts
During the virtual IEC General Meeting, we are organizing moderated networking sessions. When you register, you can also submit questions that will be submitted to these globally renowned experts. Let us also know if you would like to be considered for the live-discussion on Zoom (places are limited to up to 12 active Zoom participants).
If you are among the selected participants, we will send you a Zoom link via email (don't forget to check your Junk mail and trash folder). If you don't receive a Zoom link, you are invited to watch the event on the IEC Facebook page or in the IEC Facebook live events area where you will also be able to comment.
Note: Roundtable discussions may only be live-streamed.
We look forward to welcoming you online. Take care and stay safe.
Check out other events in this series:
Cyber security OT vs IT with Frances Cleveland
SDGs, a decade of action - networking with Vimal Mahendru
Risk and quality management with Chris Agius
Enabling the circular economy and material efficiency with Solange Blaszkowski
5G newest developments with Mike Wood