IEDP Spring Conference: Mind the Gaps: BAME, Disability and Gender
Description
We've all become aware of the increasingly glaring pay gaps across all of the protected characteristics: the recent Gender Pay Gap reporting has had a mixture of small improvements in some sectors and no improvement in others; so while there is cause for optimism, there is clearly a need for increased dialogue and action.
We are also patiently waiting for Ethnicity and Disability pay gap reporting to become mandatory so while we wait we're hosting our Spring Seminar called 'Mind The Gaps: Bame, Disability & Gender'.
At this event we aim to explore the gaps ...what creates them, what perpetuates them the effects of them and how to close them. Our speakers will be taking us on a deep dive into the gaps: yes, there are numerous initiatives and yet change is either painfully slow or non-existent, so amongst other things, we'll explore how we can move from awareness and statistics to action and change.
Join us for what promises to be a stimulating afternoon facilitated by our expert speakers each of whom has a unique perspective and insights to share. Let's start the conversation.
Keep an eye out for more details. #diversityandinclusion #paygap #bame #disability #gender #neurodiversity
T
he pay gap statistics for BAME
Ethnicity pay gap can reach as high as 17% for some minorities in the UK according to a report from think tank The Resolution Foundation. Unfortunately not enough research has been done one the ethnicity pay gap,
The pay Gap statistics for Disability
Research by the Equality & Human Rights Commission that found that people with disabilities (including learning difficulties), experience pay gaps of up to 60% compared to mainstream employees: those with mental illnesses experience pay gaps of up to 40% & those with physical disabilities fare slightly better with lower gaps of 28% for men and 18% for women.
Yes all of the statistics are poor but clearly organisations need to become more aware of those with 'invisible disabilities'.
SPEAKERS
Asif Sadiq MBE

Head of Diversity, Inclusion & Belonging for The Telegraph. A Multi-Award Winning Diversity and Inclusion expert with a proven track record in achieving operational and strategic targets, managing quality, performance, risk and change through promoting equal opportunities and diverse cultures.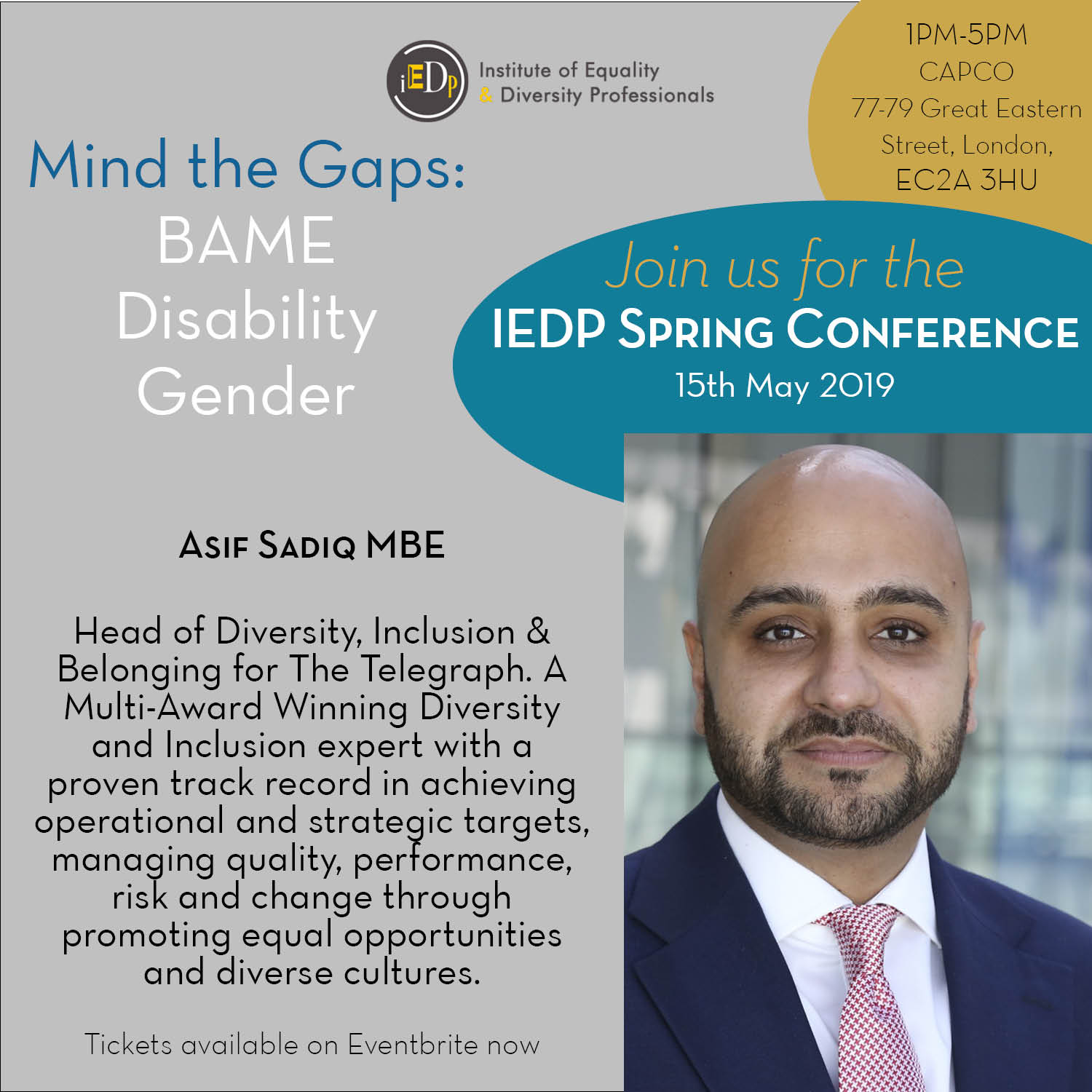 Caroline Turner
CEO of Creased Puddle [specialising in Neurodiversity in the workplace]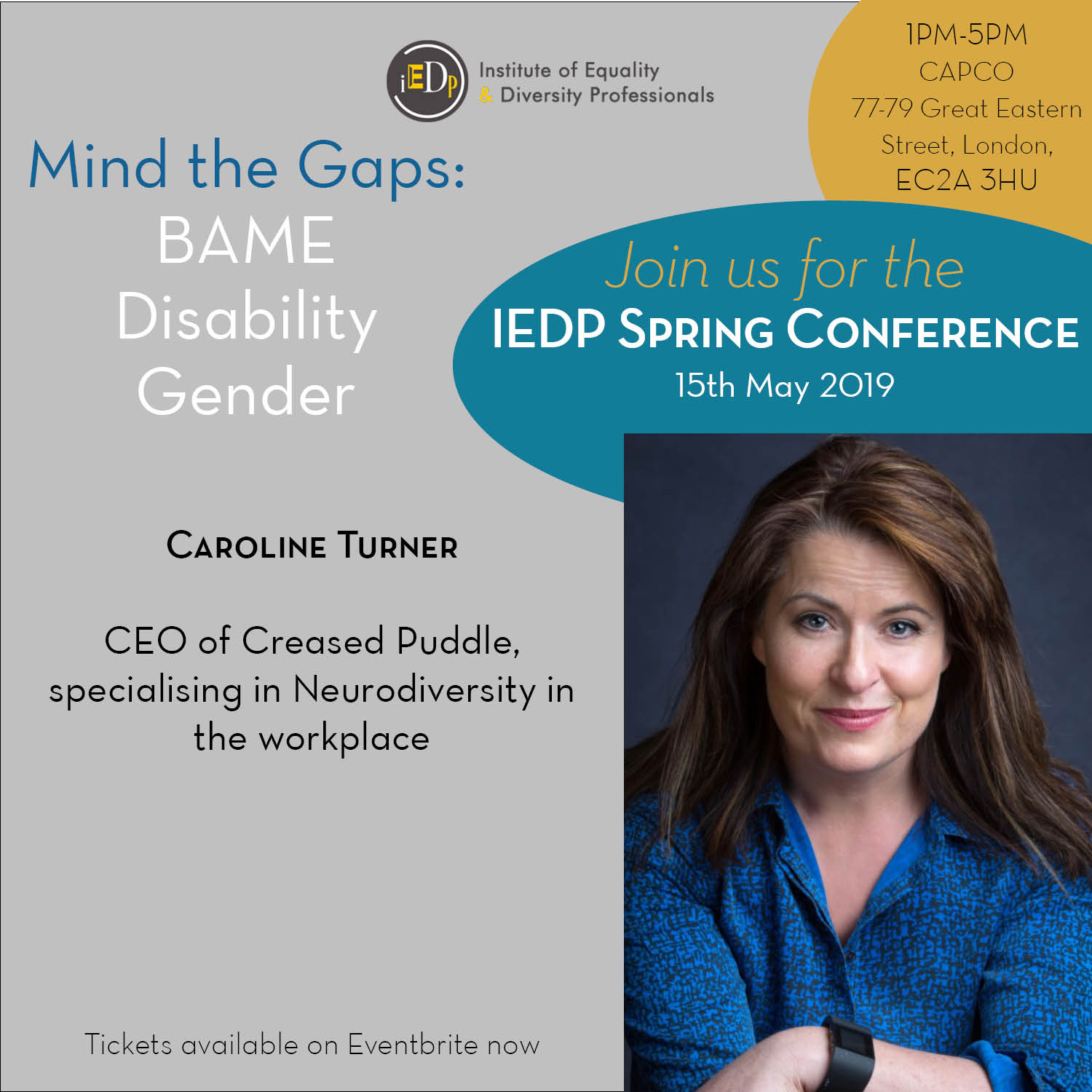 Marsha Ramroop
Founder of Unheard Voice consultancy,cultural intelligence expert, specialising in cultural intelligence.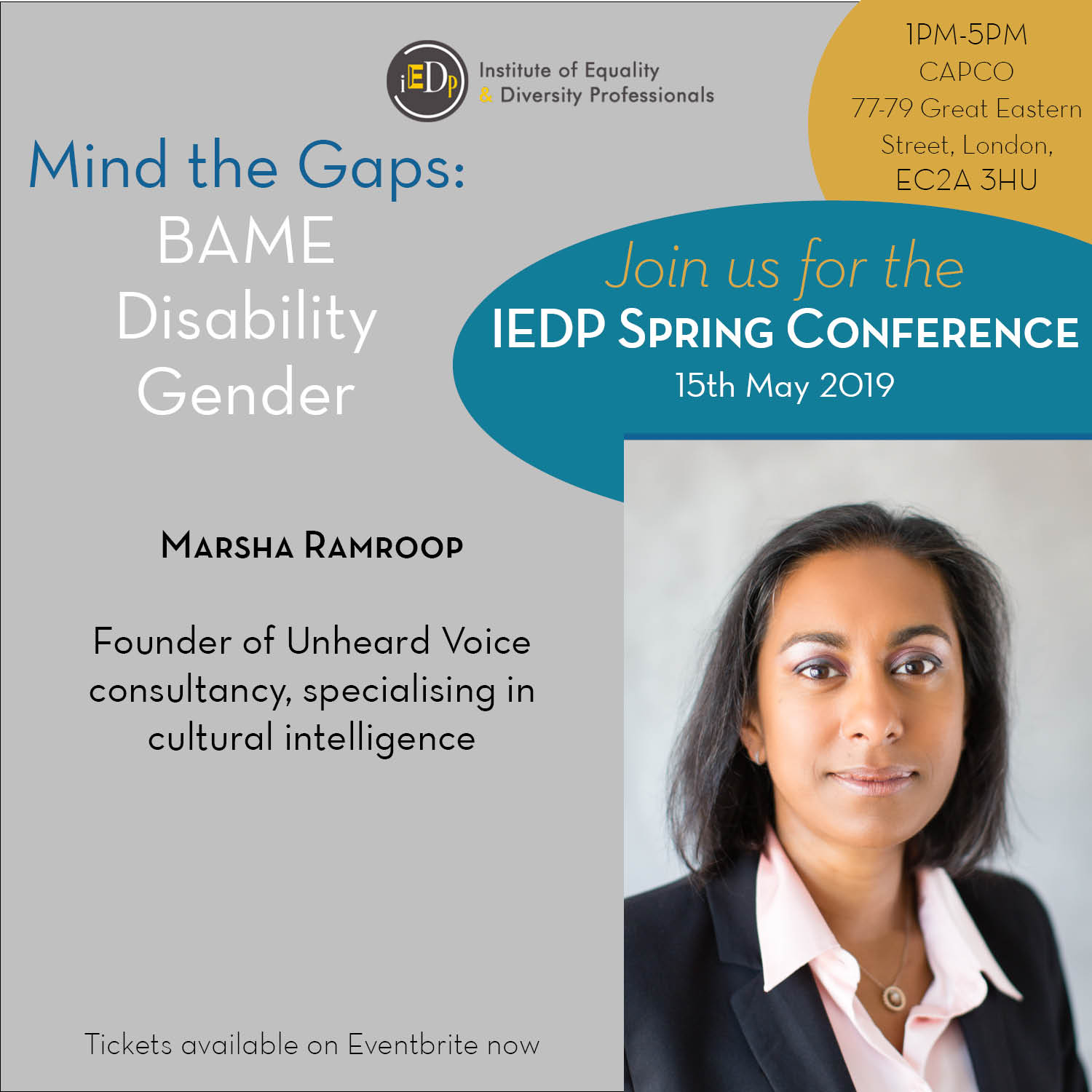 Barry Boffy
Head of Diversity & Inclusion British Transport Police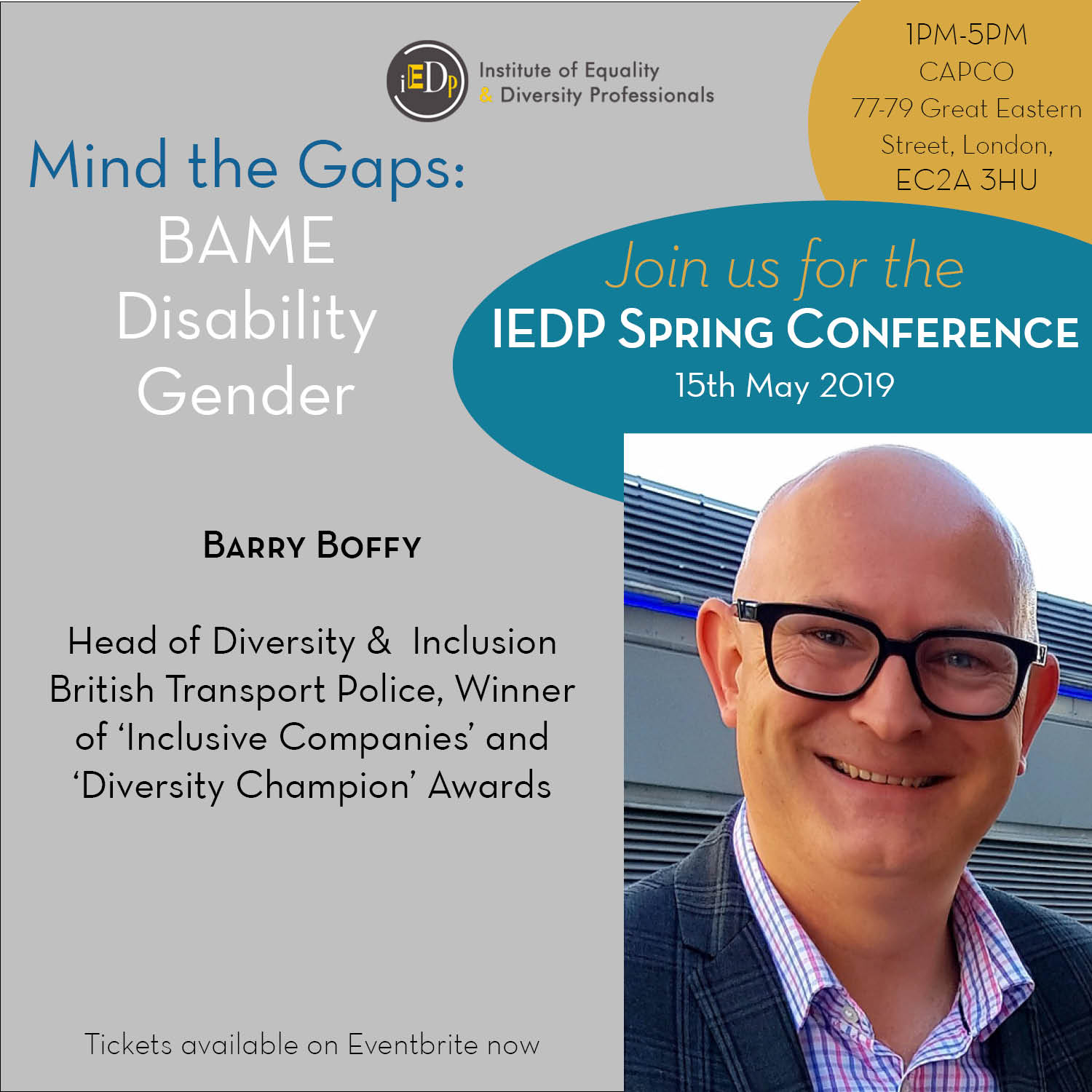 Shani Dhanda
Shani is the founder of The Diversability Card, the UK's first official discount card for disabled people & also founded the Asian Disability Network to provide support and education to the Asian community on disability matters.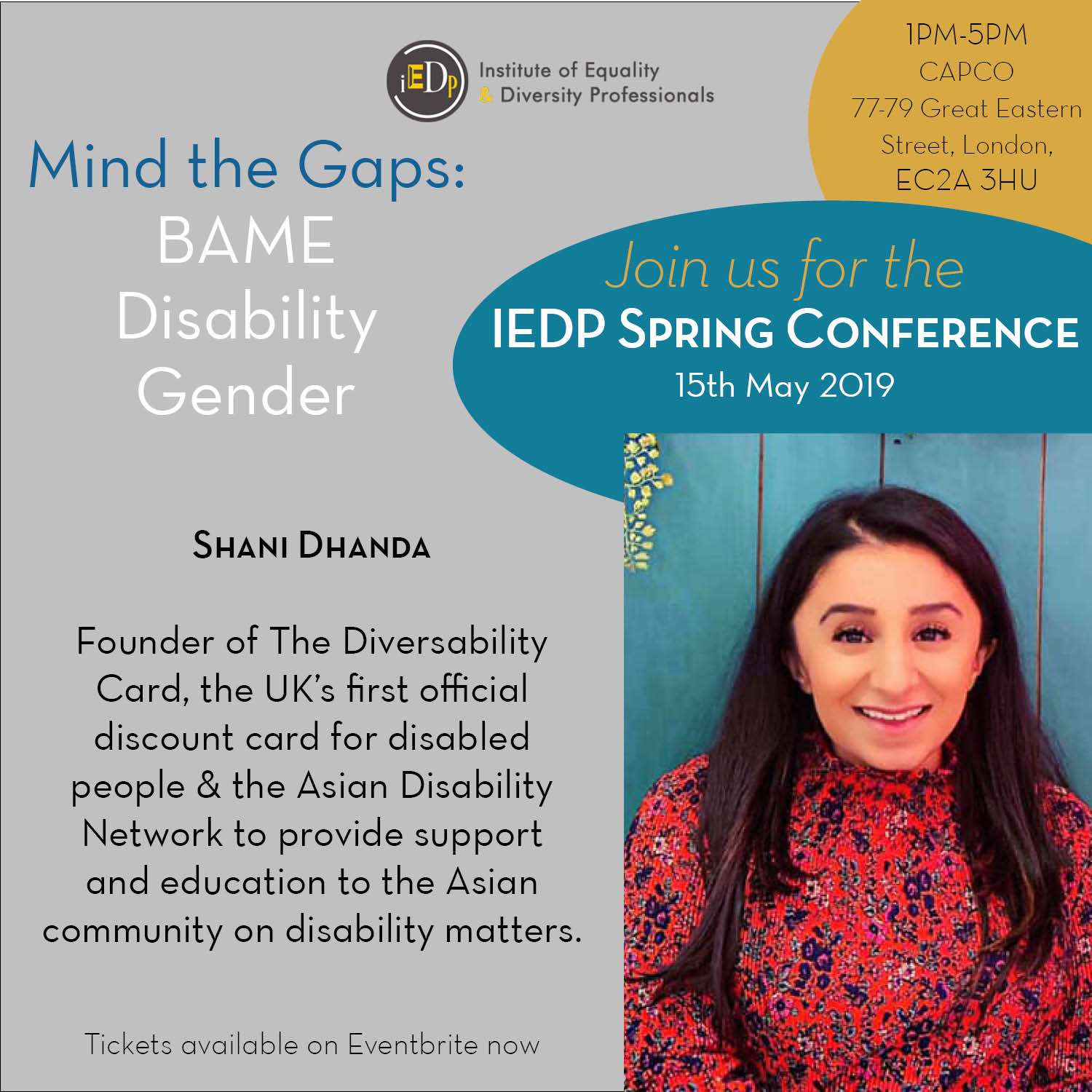 More to be announced