IEEE SmartNets Event - PNDC & SGC Workshop
About this event

You are invited to the PNDC workshop on Smart Grid communications which is an industry-centred event featuring the Future of Smart Grid Connectivity and covering the comms and cyber security challenges and promises in smart grid applications.
Agenda: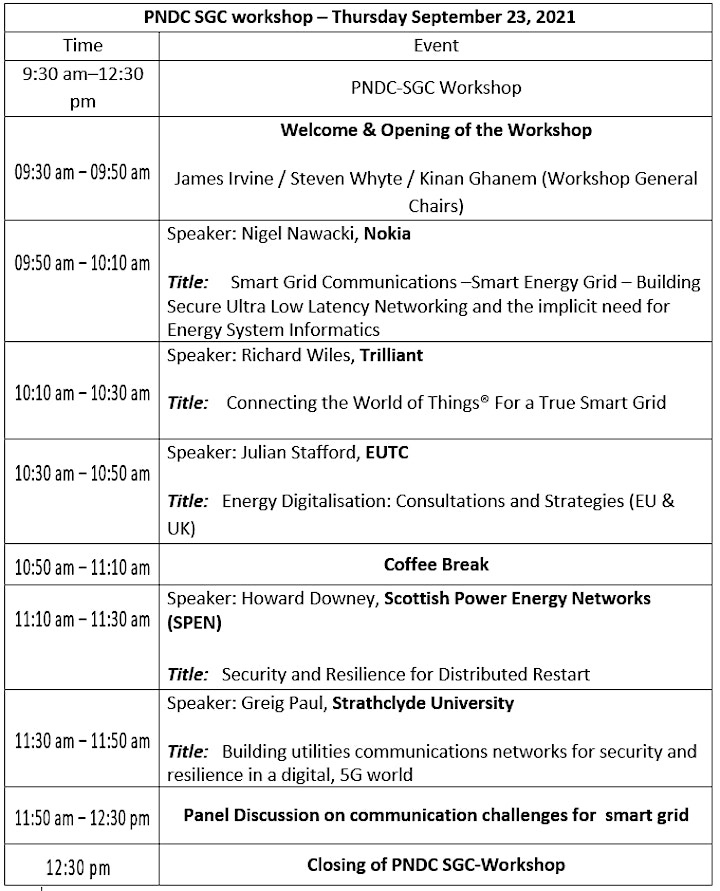 Organiser of IEEE Smartnets 2021 - PNDC Workshop
PNDC brings together academics, industrial organisations, and technologists to define and execute pre-commercial research, development, test and demonstration projects to shape and optimise future smart energy networks. PNDC was established by founding partners SSEN, SP Energy Networks, and the University of Strathclyde and has been fully operational since 2014. The centre is broadening its capabilities and partner network to focus on validating and accelerating whole system solutions.