Description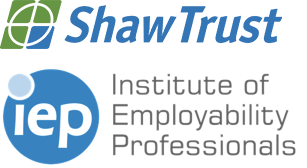 The IEP are delighted to present the latest Fellows' Dinner in London kindly supported by Shaw Trust.
Shaw Trust is a national charity working to create brighter futures for the people and communities they serve.
The charity was formed in 1982 in the village of Shaw in Wiltshire to support local disabled people to find employment. Since then Shaw Trust has grown in reach and now supports over 50,000 people a year to live independent and inclusive lives. Today Shaw Trust provide employment opportunities, skills development training and health and well-being services across the UK. We operate charitable social enterprises, retail shops and work alongside Shaw Education Trust, which runs a diverse chain of academy schools.
The IEP Fellows Dinner London promises to be an informative and enjoyable event, with open and constructive discussion in an informal setting. It's an ideal way to develop your thinking and grow your contacts list so why not join your host Patrick Hughes FIEP to discuss key issues, network and share ideas amongst those at the heart of the employability profession.