Description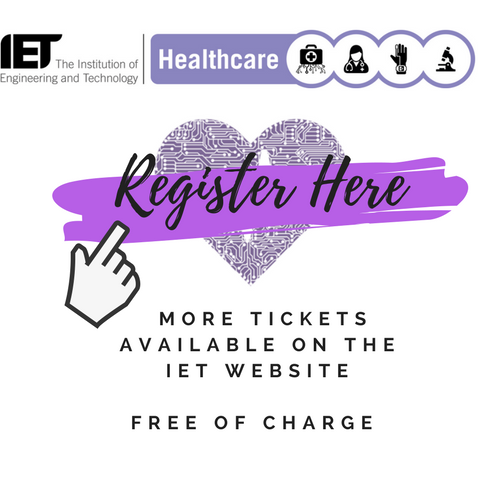 About this event
Calling all Engineers, Technological Innovators, Scientists, Clinicians, Design Thinkers, SME's & Start-Up Entrepreneurs, Healthcare Industry Influencers, Decision Makers, Policy Makers…
If you want to co-create, to innovate the future of the healthcare landscape – The IET Think BIG Future Health & Life Science Series is for you.
The IET invites you to IET Think BIG Future Health & Life Sciences Series - The list of evening events of our series will be for all stakeholders involved in the fields of engineering, technology and medicine to inspire, inform and influence change to benefit human life through inspiring talks and engaging dialogue. We will focus on solving regional, national and global challenges of today and help define the limitless possibilities of tomorrow.
The first 'Think BIG Future Health & Life Science' series will mark the launch of a series of meetings co-located in regional centres of excellence, whose outputs will be disseminated both via online channels (such as IET.TV) and fed into a flagship event to be held in 2019 themed around "Future Leaders in Healthcare".
Reasons to attend
We want to help you to understand the real-world requirements and help you to embed conventional understanding of innovation barriers by having the right network of professionals that are driven to achieve the same results:
Hear practical case studies on user experience, clinical validation, Usability and Design

Meet and connect with specialists from Industry, NHS, Academia, regulatory and the investment community

Share their current healthcare system practices and lessons learnt
Programme
Registration and Networking.

Welcome – Dr Peter Bannister, IET Healthcare Sector Executive Chair
- Clinical Validation – Chris Farrance, Director of Quality and Regulatory Affairs, Median Technologies Ltd
- Usability – Dr Ken Sutherland, President, Canon Medical Research Europe Ltd
- Design – Prof Sandy Cochran, Professor of Ultrasound Materials and Systems,
University of Glasgow School of Engineering
- User Experience – Dr Paul Campbell, Clinical Director for eHealth, NHS National Services Scotland
Focused group discussions
The small group discussions will focus on specific individual challenges based the core themes of interest presented by the speakers and will be led by a specialist facilitator who will record discussion outputs for wider dissemination after the event.
This event is only as good as its participants so feel free to initiate conversations with each other. The aim is to build an event networking experience like no other to bring people together before, during, and after the meeting. We want you to pre-plan your meetings and create opportunities by connecting with as many professionals as possible. To achieve this, we will support you with the MeetUp community platform to foster these connections.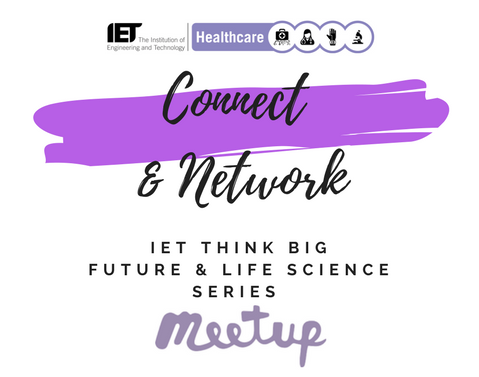 Continuing Professional Development
This event can contribute towards your Continuing Professional Development (CPD) as part of the IET's CPD monitoring scheme.
Cost
This event is FREE to attend.