If-UCL Colloquium

Thursday, December 12, 2013 from 9:00 AM to 9:00 PM (GMT)
Event Details
Institut Français and UCL
The Institut Français in London and University College London are initiating a new 3-year cooperation in order to strengthen research links between UCL and colleagues from French universities.
UCL's European Institute is curating the first season under this new agreement, which under theme of "In Place(s) of Memory" comprises a launch evening (panel discussion and reception), a one-day Colloquium, and two joint lectures with associated PhD workshops.
Colloquium
The day after the launch panel discussion and reception, on 12 December with a one-day academic conference with senior and junior scholars from UCL and French universities.
Provisional Programme:
9:30-11:00

Panel 1: Memory and Cinema


 

Fabrice Montebello (Professor of Aesthetics, Université de Metz – Lorraine): A French post-colonial cinema? Remembering the past and constituting new identities
Philippe Marlière (Professor of French & European Politics, UCL): What is "Collective Memory" and does it work?

11:00-11:30


Coffee

11:30- 1:00

Panel 2: Reconciliation


 

Corine Defrance (Professor of History, Université de Paris I Panthéon-Sorbonne)

Christiane Wienand (Research Fellow, UCL German)

Andrea Erkenbrecher (PhD student, Ludwig-Maximilans-Universität Munich)

1:00-2:00


Lunch


 2:00-3:30

 Panel 3: Trauma and Trust

 

Richard Rechtman (Psychiatrist and Anthropologist at the Ecole des Hautes Etudes en Sciences Sociales, Paris)
David Napier (Professor of Medical Anthropology, UCL Anthropology)

Joint presentation: The Moral Borders of Human Migration: Trauma and Trust in the 21st-Century

3:30-4:00

Coffee

4:00-5:30

Panel 4: European Practices of Slavery in the Caribbean


 

Nathaniel Adam Tobias Coleman (Research Associate in the Philosophy of 'Race', UCL Philosophy): Michael Gove, William Wilberforce, and the defect of durable degradation
Magali Bessone (Assistant Professor in Moral and Political Philosophy at the University of Rennes 1, France,): Reparations against slavery and transitional justice

5:30-6:30


Reception

6:30- 8:30

Film screening


 

Children of perpetrators - children of victims
(Kinder der Täter - Kinder der Opfer)
directed by Piotr Szalsza
Documentary film, 2009, 50 mins
Polish with English subtitles

Documentary film about Jens-Jürgen Ventzki and his attempts to come to terms with the crimes committed by his father. Werner Ventzki was mayor of Lodz/Litzmannstadt between 1941 and 1945. In this capacity he oversaw the administration Lodz ghetto, the second largest ghetto after Warsaw. The film focusses mainly on a discussion between Jens-Jürgen Ventzki and children of inhabitants of the ghetto which took place in Lodz in 2007.
When & Where

WC1E
United Kingdom


Thursday, December 12, 2013 from 9:00 AM to 9:00 PM (GMT)
Add to my calendar
Organizer
UCL European Institute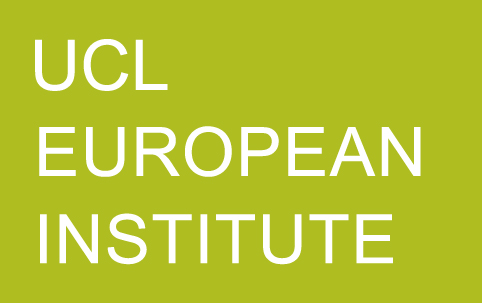 UCL European Institute is the new hub for research, collaboration and information on Europe and the European Union at University College London.
See more at: www.ucl.ac.uk/european-institute