Welcome to the last free taster discussion session for 2021 and a rather special Christmas/festive discussion...
About this event
This subject is a rather ambitious one! As we head to the end of 2021 I am introducing this subject so that we can explore ways that change within society IS possible even though it happens slowly or is not seen to happen at all. We can complain that the world and life is full of unfairness but today this hour and a half is the opportunity to focus on solutions, possibilities and allowing for the imagination to run wild. So the question is: if you were to rule the world, how would you resolve the current challenges we are facing? Poverty, crime, rights, hunger, climate change, illness, injustice, inequality etc...
•How would you make the world a safer, fairer and better place? What would this world look and be like to live in?
•How would you rule?
•What systems would you put in place to ensure fairness for all? How would you ensure this was implemented AND maintained?
•What values would you like to introduce for a happier society?
•The world is made up of different cultures, races, languages, traditions etc.. how would you use our differences to unite us in our humanity? Because the one thing we all share is that we are all human and that our humanity should supersede anything else. How can this be achieved?
And finally..
What do you think the future is going to look like if we don't change course?
I am hoping that if you attend this discussion and if you feel stuck in your life, or currently are living without much hope, or even if you are at a loss of how to take your life forward that by engaging with others discussing larger issues like the world we live in and focusing on solutions with others who have different ideas and perspectives that perhaps you can take something away for consideration and inspiration for your own life...
BENEFITS OF ATTENDING:
As a Life Coach I am running this free online discussion to discuss ideas of how we can aim for a better run society. I am not talking about attainment of an Utopian society but one that works for the majority and not for the few as it seems to be the case currently. So if would like to join in post Christmas feast and have a chat about how to put the world to rights then join in....and bring the mince-pies and anything else festive, if you like!😄
This is the last of the free taster discussions to Hygge Chats this year. If you enjoy chats like this then check out:
https://www.eventbrite.com/e/hygge-chats-by-the-fireplacedeepintelligent-chats-with-people-worldwide-tickets-193543743547
RSVP NOW TO TAKE PART IN THIS FREE ONLINE DISCUSSION...
•RSVPs close on the day, just before the event starts. This event is free and will be run online via Zoom .The link will be visible to access the event after RSVPing. If you would like to receive a log in reminder message on the day, please RSVP before 7am on the day of the event. I do not provide last minute requests for log in details, so if you want to join after RSVPs close please RSVP for the next event.
•Keep your RSVP up to date.
•My online events are locked 5 minutes after they start: so please be on time.
•I don't record online events to ensure confidentiality. Please respect the confidentiality of the other participants by not disclosing any information outside of the meeting.
•To foster a greater sense of connection it is asked that you are able to appear/speak on camera.
•Inappropriate, violent or harassing behaviour will result in removal/ban from attending further meet ups.
•This event is being run as a social/mixer only. It does not constitute a replacement for a diagnosis or medical/psychological treatment. For more info about me, the modalities I work with and my other events:
https://www.eventbrite.co.uk/o/lou-l-healing-zone-28114893199
•If you feel you got value from this online event and you'd like to contribute, you can make a donation here:
https://paypal.me/luciashealingzone?locale.x=en_GB
•If you have any questions feel free to message me! Follow me on here so that you receive notifications of my new events.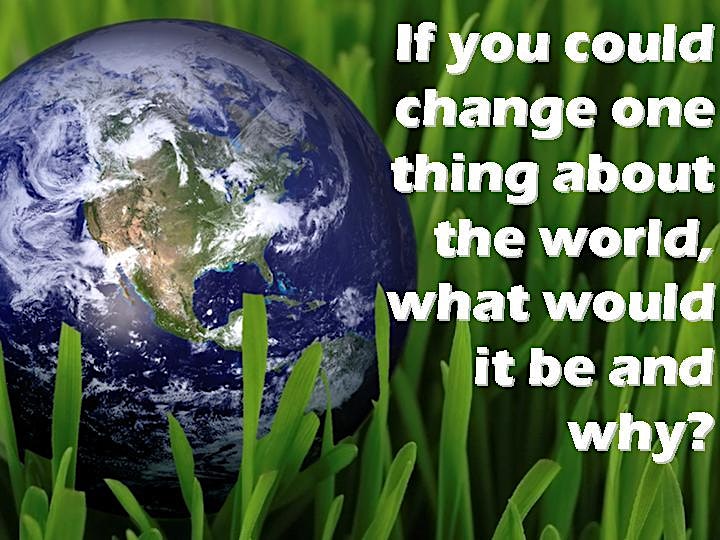 Organizer of If you ruled the world what would you change to make it better?A discussion
Hello
I am a Healer, a Mastery Facilitator and trained as a Life Coach Practitioner and Professional Stress Management Consultant so my approach is integrative and is rooted in more deep dive, creative, transformational coaching approaches around mindset shifting as well as (energy) healing modalities.