Event Information
Location
Watson Island Room,
Marriott Biscayne Bay
1633 N Bayshore Dr
Miami, FL 33132
Description

"If you want to learn how to Trade and Invest in the Financial Markets properly, you have two choices. You can learn the HARD WAY or you can learn the RIGHT WAY. You have to decide yourself which path you want to take and either way is fine by us. If you choose now to learn the hard way, then thats OK. We will be here to Educate you properly once you have learnt your lesson."
Anton Kreil - Managing Partner, Institute of Trading and Portfolio Management.
If you want to learn the right way, keep reading....
The vast majority of Retail Traders / Investors globally lose money. This is because the standard of Trading and Portfolio Management education that is available to them is far too low. In the vast majority of cases, Retail Traders / Investors are hoodwinked by Charlatan Trading Educators posing as Traders / Portfolio Managers. Typically, these Charlatans are experts only in Internet Marketing and deception. These people are not experts in Trading and Portfolio Management and do not have their student's best interests at heart.
"If You're not Inside, You're Outside"
Retail Traders / Investors therefore fail in their objective of seeking out a real Professional Trading education, taught to them by a real Professional Trader that has a high level of "insider" expertise and experience. Retail Traders / Investors never get to know the key "insider" knoweldge / educational foundation that actually allows them to make money consistently from Trading & Portfolio Management and the Financial Markets. The vast majority of Retail Traders / Investors will spend their entire lives operating "on the outside" because they simply can't get the knowledge required to succeed.
UNTIL NOW!
Join Anton Kreil and Raj Malhotra in your City for this exclusive Seminar
If You're not Inside, You're Outside
Maximum 40 delegates.
35 X Standard Tickets @ $25 each
5 X VIP Tickets at $247 each
<<< Seminar capacity is restricted to a maximum of 40 delegates. Seats will book out in advance. Book early to avoid disappointment >>>
PLEASE NOTE: We have purposefully organised this Seminar to coincide with a "Trader and Investor Summit" that is being held on the same day in Orlando. This is to ensure that no low quality people will attend our Seminar. If you want to consume low quaility Internet Scam education peddled by Fake Charlatan Traders with 100% manufactured back stories and commission hungry Affiliate Marketers, please DO NOT register for our Seminar and please DO attend the "Trader and Investor Summit" in Orlando. We do not want your business and we would rather you find out the hard way that there are no shortcuts to learning how to trade properly. So please DO NOT complain to us about the date we have chosen. We are flying a long way to provide this Seminar to our delegates and we do not want rainbow chasing degenerate loser gamblers that have pipe dreams of becoming overnight "Millionaires" from trading financial markets in our Seminar room. If you choose NOT to attend our Seminar you will learn the hard way. Then you can visit us in 2017 and we will help you get started again by teaching you high level Professional grade education and get you on the road to consistent profitability.
In the meantime we wish you GOOD LUCK!
The Institute provides high quality Professional Grade, live & online Trading & Portfolio Management education to Retail Trader delegates and students, so they can emulate the Professional Trader approach and Strategies in their Retail Brokerage Trading Accounts to supplement their Retirement Accounts.
Miami Seminar Content and Timetable;-
11.10am registration, 11:30am start.
U.S. Financial Markets Infrastructure
U.S. Pensions Infrastructure and why it matters for your future wealth
The Retirement Option - Trading and Portfolio Management in the U.S.
Supplementation of U.S. Pensions with insourced Stocks and Options Trading
Trading Stocks Vs Trading Options - The Myths Busted!
Charlatan Educators / Internet Marketing Imposters
How to distinguish between Real and Fake Trader's / Portfolio Managers
Becoming Wealthy and Staying Wealthy
The five main criteria you must deploy in order to generate and maintain wealth
In House Performance Statistics
Fully Audited Institute Traders Accounts and Performance Statistics
Why it's Important and What you Can Learn From Our Traders
Anton Kreil - Managing Partner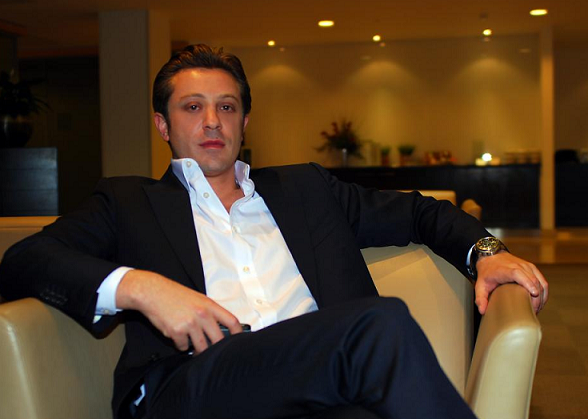 Former Goldman Sachs trader and Managing Partner of the Institute of Trading and Portfolio Managment, Anton Kreil is going to teach you how to trade the financial markets properly with an approach used by himself and the vast majority of Professional Hedge Fund Managers and Traders at Investment Banks globally.
Anton Kreil Resume
Raj Malhotra - Senior Trading Mentor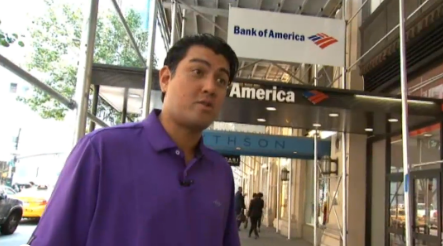 Raj Malhotra is a Professional Trader formerly Managing Director / Head of Institutional Options Trading at both Nomura and Bank of America. Trading at Nomura Raj was pivotal in growing the firms U.S. business. At Bank of America Raj dominated the S&P500 Index Options Market which was the most heavily traded Options market in the world at the time. Prior to this, Raj worked for the BNP Paribas Cooper Neff Hedge Fund in Washington after graduating from the Wharton School of Business with a Bachelor of Science (BSE) in Economics. In retirement, Raj is now Mentoring Retail Traders in the United States and Canada to be consistently profitable as a Senior Trading Mentor at the Institue of Trading and Portfolio Management.
Raj Malhotra
No other educational offering in the field of trading comes close!
Delegates of this seminar will be taught by Anton and Raj how to trade the financial markets with an approach used by the Institute and the vast majority of Professional Traders at Investment Banks and Hedge Fund Managers globally. At this seminar you will be taught how to approach the Financial Markets in exactly the same way REAL Professional Traders approach the markets, so you can emulate the exact same approach as a Pensions Growth Startegy so that YOU CAN reach your retirement goals.
Background
The Institute of Trading and Portfolio Management was established to educate, inform and coach Retail Traders & Investors how to take a more Professional approach to Trading and Investing in the Financial Markets. We deliver the highest level of Trading and Portfolio Management education available to the Retail Trader / Investor globally, utilising teaching methods that everyone can understand and deploy themselves. We manage a global Portfolio ourselves and manage a community of Retail Traders and Investors, that connect with eachother and support eachother. We provide our community with a favourable infrastructure that allows each individual to reach their full potential. Additionally, we invest in our best performing students / traders and we also place some of our best traders into Professional Trading employment with Hedge Funds and Investment Banks.
Typically we have three types of delegates that attend our seminars and then join the Institute;-
1. Delegates currently trading with their own money who have struggled to make consistent Returns on their Capital.
2. Delegates who want to start trading with their own savings and seek a higher level Professional Trading & Investing education Vs what is available elsewhere.
3. Delegates who are looking to enter the Professional world of Trading and Investing via Hedge Funds and Investment Banks.
You do not need any prior experience in Trading and Portfolio Management to attend one of our seminars. All you require is a basic level of common sense and arithmetic ability.
At the Institute you will be taught everything you need to know from basic to more advanced techniques. Our approach is challenging both to a beginner and more experienced traders. The professional trader approach is like nothing you have ever seen before. This is because it is simply not taught to the Retail Trader market and is usually only reserved for professional traders.
For background information on Institute Trading Education please Click Here
For more information on ALL upcoming Institute seminars please Click Here
To visit the Institute website and experience all that we do please Click Here
We look forward to seeing you there !!!
Date and time
Location
Watson Island Room,
Marriott Biscayne Bay
1633 N Bayshore Dr
Miami, FL 33132