IGDA Scotland June 2016: Exhibiting

Wednesday, 22 June 2016 at 19:00
Event Details
IGDA Scotland is hosting their monthly meetup at MEGABytes in Glasgow on the Wednesday 22nd of June from 7pm. Our theme this month is Exhibiting and we've got a great mixed panel of people to discuss their tips and experiences covering all manner of showcasing at events. So whether you're thinking about showing your game for the first time at an event this year, or you're looking to improve your exhibiting experience, this is a panel for you!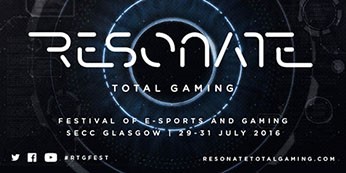 And speaking of events, we also have a special giveaway this month. Our lovely friends at RESONATE - Glasgow's upcoming eSports and gaming festival -  have given us some free tickets, which we will be raffling off on the night.
As always, we will have an open floor for announcements before the panel kicks off. So if you have any news you'd like to share then feel free to come down and do so! We'll also be opening up to general networking after the panels.

This month's meetup is hosted in association with MEGABytes Cafe. If you want to know more about them, and stay up to date with their events and activities then please check out their Facebook and Twitter feeds.

When & Where

MEGABytes
169 Howard Street
G1 4HF Glasgow
United Kingdom


Wednesday, 22 June 2016 at 19:00
Add to my calendar
Organiser
Founded in 2011, the Scottish chapter of the IGDA has proudly worked to serve developers around the country ever since. With regular meetings in Glasgow, Edinburgh and Dundee, and a thriving community providing a uniquely Scottish vibe to our events, we are one of the most active chapters in Europe.
You can sign up for our newsletter to stay up to date with all the news about the chapter and its activities, and please make sure to come out to one of our meetings.
IGDA Scotland, like the rest of the IGDA around the world, is powered by volunteers. If you are able to contribute a bit of your time to help us run this event, or any of our other activities, please sign up as a volunteer. Equallly, we are always interested in talking to anyone who would like to sponsor the chapter, whether for a specific event or more generally. Please don't hesitate to contact us at info@igdascotland.org. Your support, whether in time or financial, would be greatly appreciated.