Description
June's monthly meeting which has us returning to Dundee. As usual when we are in "The City of Discovery", we will be holding the meeting in cinema of the Hannah Maclure Centre - that's the top floor of the Student Union on the corner of Bell Street and Constitution Road. Note that the Google map widget on this page is showing that in the wrong place - it is the other side of Consitution Road, on the South side of the street.
This month sees us hosting a series of short Post Mortem sessions from Scottish developers. Join us and learn what went right (and wrong) during the development of some of the locally grown titles that we all know and love, and hopefuly gain some insights that will benefit your own development process.
Lucky Frame will be talking about Bad Hotel, nominated as an IGF finalist in 2013, and winner of the Scottish BAFTA's Best Game award in 2012.
Dave Thomson of Ludometrics will be breaking down Bips!, a compulsive Facebook game made in association with Denki.

Sandy Duncan, CEO of YoYo Games will be talking about Game Maker Studio, in a twist on the traditional Post Mortem that takes us into the tools rather than just the games.
Sponsors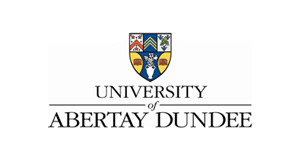 We are grateful to the University of Abertay Dundee for their continued support and the use of the Hannah Maclure Centre