Description
IGDA Scotland is hosting their annual GDC Roundup at Henderson Loggie at the Vision Building in Dundee on the Wednesday 22nd of March from 7pm. We'll be having a roundtable of students, academics and professionals discussion their experiences and takeaways from the biggest game developers event of the year, so if you're interested in GDC at all then come hear about it!

As always, we will have an open floor for announcements before the panel kicks off. So if you have any news you'd like to share then feel free to come down and do so! We'll also be opening up to general networking after the panels.
Big thanks to Henderson Loggie for hosting and for the refreshments!

Show off your work at the Show-n-Tell Arcade!
Something new we're trying at this meetup is having a few big screens dotted about so that people can show off things they're working along - games, art portfolios, videos, whatever - during the general socialising and networking parts of the evening. If you've got something you'd like to show, be sure to grab an exhibitor ticket.
A couple of notes: though we've got the screens and HDMI cables, you'll need to bring a machine (and any cables) you want to hook up to them. You get the use of one screen, and may be limited to either the first or second half of the evening, depending on how many people want to exhibit (we'd like to show plenty of stuff!) We're not curating selections, it is strictly first-come, first-served, but be aware we will not allow you to show material that the board or We Throw Switches deem to be explicit or offensive.
We have partnered with the wonderful folks at We Throw Switches to make this part of the evening possible. Big shout out to them!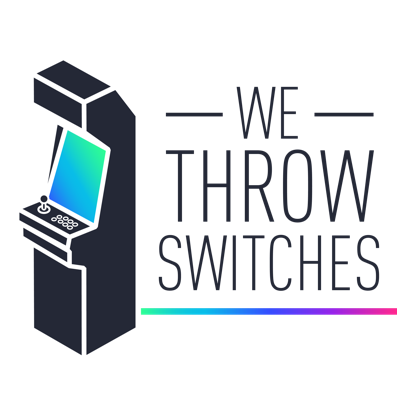 Do I need to print out and bring by Eventbrite ticket?
No, we will have a guest list at the door and can check you in electronically. Please don't waste trees on a paper ticket.
How can I help?
IGDA Scotland, like the rest of the IGDA around the world, is powered by volunteers. If you are able to contribute a bit of your time to help us run this event, or any of our other activities, please sign up as a volunteer. Equallly, we are always interested in talking to anyone who would like to sponsor the chapter, whether for a specific event or more generally. Please don't hesitate to contact us at info@igdascotland.org. Your support, whether in time or financial, would be greatly appreciated.