Description
You've got an idea and you're implementing it. Now what?

Our next monthly event will be focusing on the areas of game development that are often overlooked or forgotten about until the last minute that are so crucial in getting games released. We have speakers covering areas such as QA, localisation, outsourcing and recruitment as well as a networking session afterwards to ask any additional questions you may have.

Our speakers lineup includes:
Cesar Ayala, game localisation, GamerLation

Korina Abbott, freelance games marketer

More to follow...
GamerLation will be kindly sponsoring this event with free drinks and pizza for attendees!

Our venue for this event is the wonderful ISO Design.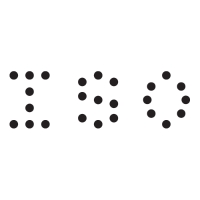 As always, we will have an open floor for announcements before the panel kicks off. So if you have any news you'd like to share then feel free to come down and do so! We'll also be opening up to general networking after the panels.
Do I need to print out and bring by Eventbrite ticket?
No, we will have a guest list at the door and can check you in electronically. Please don't waste trees on a paper ticket.
How can I help?
IGDA Scotland, like the rest of the IGDA around the world, is powered by volunteers. If you are able to contribute a bit of your time to help us run this event, or any of our other activities, please sign up as a volunteer. Equallly, we are always interested in talking to anyone who would like to sponsor the chapter, whether for a specific event or more generally. Please don't hesitate to contact us at info@igdascotland.org. Your support, whether in time or financial, would be greatly appreciated.